3 Missing Anecdotes From Hobey Baker's Traditional Biography
3 Missing Anecdotes From Hobey Baker's Traditional Biography
Here are three elements from the life and death of America's most romantic athlete, Hobey Baker.
Apr 8, 2021
by Tim Rappleye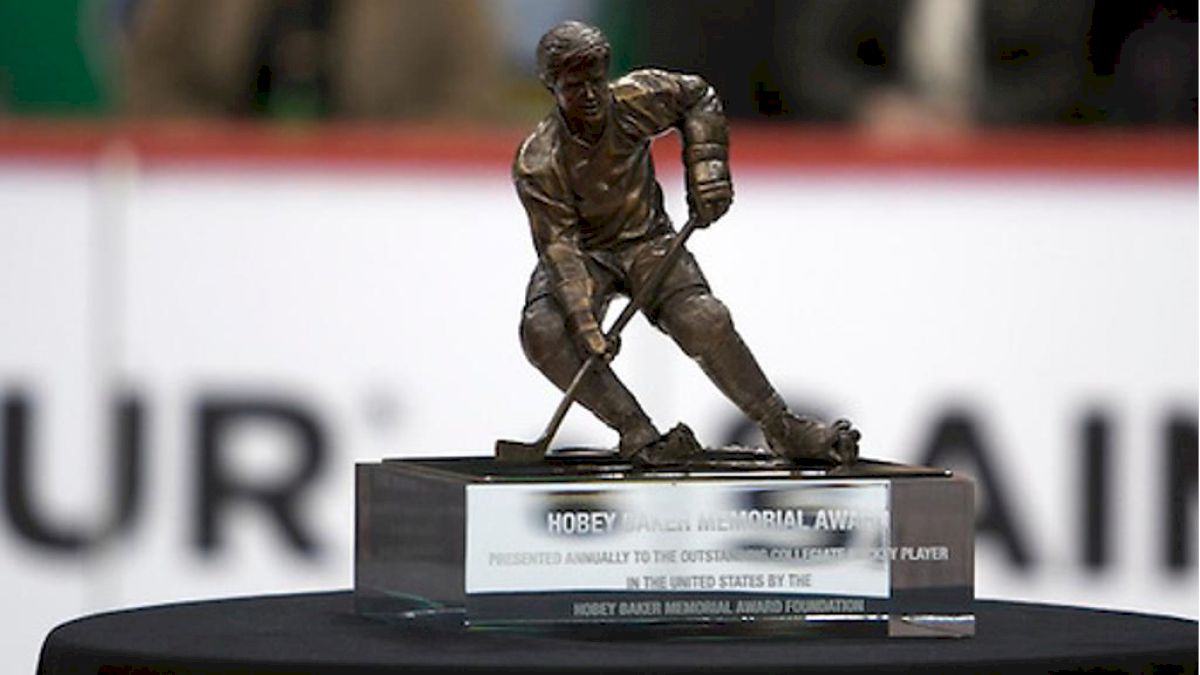 College Hockey's Frozen Friday is known to most aficionados as "Hobey Baker Day," when, amidst great fanfare, the NCAA's player of the year receives the prestigious Hobey Baker Award.
It is also the time for fans to reacquaint with the remarkable legend of Hobey Baker, an athlete whose biography reads like Greek mythology. A three-minute video on Hobey's sensational life plays each year at the award ceremony, but several items are omitted which would help add some flesh and blood to the black and white legend. Here are three elements from the life and death of America's most romantic athlete that have surfaced in recent years, facts that haven't yet entered the permanent record.
ONE: Hobey's Homestead
Arguably the most important aspect in Hobey's development as a player is his birthplace. The common misconception is that Hobey Baker was born in the Philadelphia suburbs of Bala Cynwyd. Thanks to the Lower Merion Historical Society, we have learned that Hobey lived the first eight years of his life in Philadelphia proper, in a home that abutted Wissahickon Creek. It just so happens that Wissahickon Creek was the primary skating venue in Philadelphia in the early 20th century. Hobey and his older brother Thornton only had to hike 500 feet through the woods to get unlimited ice time four months a year. This is why Hobey arrived at St. Paul's School as such an accomplished skater — he had already put in his 10,000 hours.
TWO: The Forgotten Farewell
Thanks to a fabulous find by Pittsburghockey.net, we learned that Hobey played the final game of his career at Pittsburgh's old Ice Gardens, a month later than his original biography states. Instead of going out in a losing effort in Ottawa, Hobey scored the overtime winner in sudden death in Pittsburgh. Two items add to the drama: 1) The Ice Gardens housed an enormous ice sheet, an incredible 300 feet long. According to multiple newspaper reports, Hobey scored the historic goal on a rink-length rush, the longest scoring rush in recorded history; and 2) this game represented an emotional reunion for Hobey, his first game playing beside his older brother Thornton in over four years. History had long forgotten Hobey's older brother.
THREE: The Femme Fatale
Less than a year after Hobey's tragic death — crashing a flawed plane in his farewell flight at the conclusion of WWI — national sports columnist O.T. Gurnee created sensational headlines by printing what had been rumored for months: Hobey had taken his own life due to heartache. His former fiancée Mimi Scott had written Hobey that she would be marrying another man shortly after their breakup. Here was the story that mortified the Ivy League amateur sports establishment.
"[Hobey] had been engaged to a girl in the States, and it was whispered that her marriage announcement was received the morning he hopped off for the last time. If ever a man deliberately nosed down, and gave his ship the gun with the fullest intention of 'Going West,' on the wing, that man was Hobey Baker." (Lexington Herald, November 16, 1919).
Hobey's cronies managed to discredit Gurnee's story by the time Hobey's biographer John Davies penned the original Baker biography, long considered the bible of all things Hobey. A review of Hobey's wartime correspondence, however, appears to corroborate Gurnee's account. Hobey repeatedly complained to his father about the fact that Ms. Scott continued writing to him, well after their painful breakup. News of her wedding fits precisely into the timeline as Gurnee described, coming from his "whispering" source from the airfield in France that tragic day.
Hobey's biography has been subsequently scrubbed of rumors of suicide, but all who have delved into the history of Hobey's life and death have yet to reach a convincing conclusion agouti the nature of his death. All except newspaperman O.T. Gurnee.
---
Tim Rappleye is the author of two books: Jack Parker's Wiseguys and Hobey Baker, Upon Further Review. You can find him on Twitter.