ECHL
Wheeling's Evan Wardley Combats Racism Through Unification Project Fund
Wheeling's Evan Wardley Combats Racism Through Unification Project Fund
Evan Wardley is using education as a means to combat racism through the Unification Project Fund in partnership with the United Way.
Apr 5, 2021
by Mike Ashmore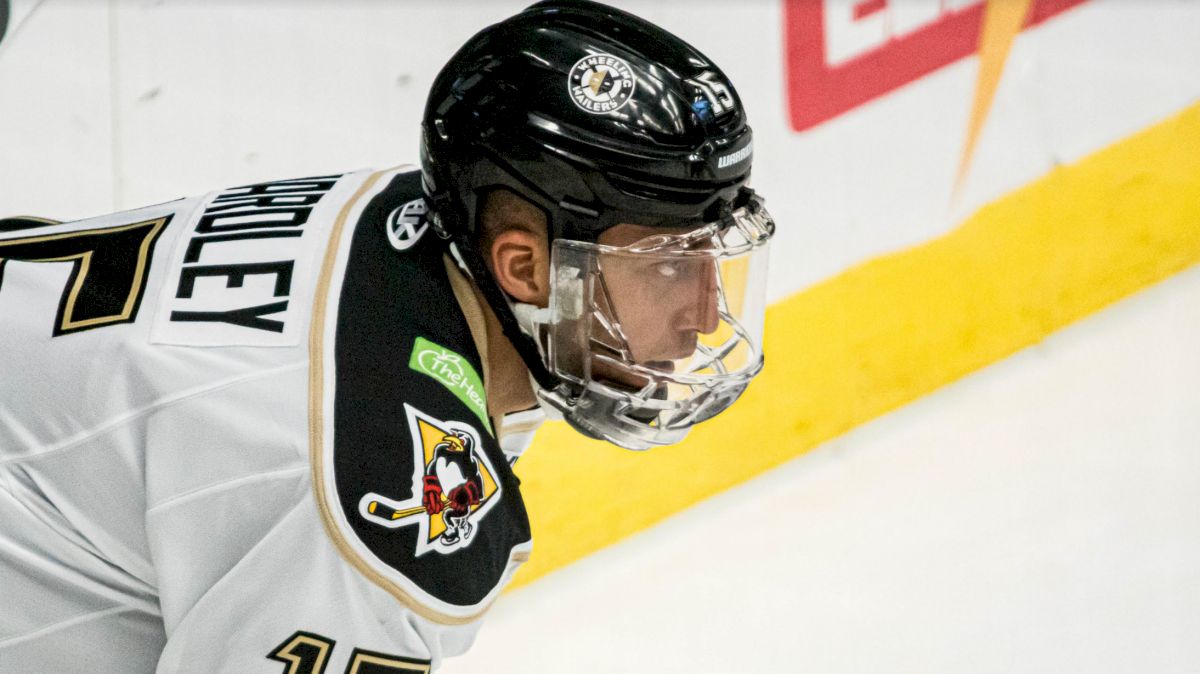 Evan Wardley had seen enough.
As a Black hockey player, he'd long since experienced enough, but this past summer, he'd simply seen enough and knew it was time to try to be the change he wanted to see in the world.
So, the 26-year-old Wheeling Nailers defenseman created the Unification Project Fund in partnership with the United Way, which is intended to provide a funding source for education programs and projects focusing on anti-racism and anti-discrimination in Lethbridge and South Western Alberta.
"Last summer with everything, starting with George Floyd, it made me start thinking about how we could create change in a positive manner that lasts," said Wardley, who is from Vulcan, Alberta, Canada.
"There's been so many times where you look at past history – in Germany for example, they have museums and monuments and they're taught about the Holocaust and taught about the things that were happening in that country – and for me, that goes right back to education. We're missing that. A key part of that is the education factor, and I think a lot of people don't realize it, don't understand it. They've never grown up with it, so it's hard for them to teach it or understand how to act when it's happening in front of them. That's what struck me. With everything that was going on this summer, I thought maybe I could try to play my part in helping any way that I could."
Following the senseless killing of Floyd on May 25 in Minnesota at the hands of law enforcement and the aftermath that followed, Wardley chose to establish the fund in the hopes of educating the youth in the area and help them be better people.
"The main purpose or main goal behind it is to have a fund where I can put it into an area where teachers and students are able to learn a little more about the history," he said. "Long-term, I was really looking to get a class or a curriculum put into place from K-12. I think, for me, it was important to stress the educational side of things, and thought that maybe if I opened up a charity, I could do that and it would be a step in the right direction."
According to the United Way's website for the Unification Project Fund, the fund will be administered by United Way of Lethbridge & South Western Alberta, and grants will be issued to registered Canadian charities, qualified donees and nonprofits through an annual application process to support approved programs and projects. The first allocation will take place in spring of 2022.
"I hope it continues to help with teachers and kids and anybody that's in the community that's needing some guidance in that area," Wardley said. "I really am hoping that, with time, I'm able to raise enough money that we're able to see some of this change get put into the school systems or having seminars set up for teachers in the area."
Wardley, who in previous interviews has said that both he and his family have experienced racism, says there have been no such incidents in his time with Wheeling this season, but that certainly doesn't mean that it isn't still an issue in the game.
"And it's not in every sports team that I'm on, it's just the odd time, if it does happen or if it happens to other players of color, I can't speak for them, but you just hope that those guys to take the time to learn about what it is that they're doing to us," Wardley said.
"I think that you've got to make sure that players are comfortable that, if a situation does happen, that they're comfortable enough to go to someone and speak out on it or deal with it how they prefer."
Off the ice, Wardley remains committed to making his community and the game a better place.
On it, he's been trying hard to make the Nailers a better team. Currently out with a lower-body injury, he's been a steady presence on Wheeling's backend and has contributed two assists and 49 penalty minutes in his first 23 games with the club this season.
"It's been going good," he said. "Obviously, we'd like to be winning a few more games for sure, but we have a good group of guys here, and I think that things are starting to click in the right direction. It's just about getting hot at the right time, so now that we're getting some guys off of IR and guys are healthy and in good spirits, that's been important."
Wardley's path to return to Wheeling is a bit circuitous. After all or parts of five seasons in juniors with the WHL's Seattle Thunderbirds, the righty shot D-man caught on with the Nailers at the tail end of the 2014-15 campaign, and then returned the following year — he even tallied his first professional goal during that second season in West Virginia — before electing to go the university route with the University of Lethbridge.
He returned to the pro game at the end of last year with the Idaho Steelheads, but when they opted out of the ECHL's 2020-21 season, he didn't have to look very far when it came time to try to find a new team.
"I guess I was just lucky," he said. "After Boise had opted out of the year, I knew the coach in Wheeling still, and I gave him a call just to see if there was a chance that they could bring me in. I was fortunate enough to where it worked, so here I am."
---
Mike Ashmore has 17 years of experience covering professional and college sports. You can follow him on all social media channels at @mashmore98.