NCAA
How The NCAA Could Be A Hot Spot For The 2021 NHL Draft
How The NCAA Could Be A Hot Spot For The 2021 NHL Draft
The running of the 2020-21 NCAA season could see the league become a hot spot for the 2021 NHL Draft this summer.
Feb 24, 2021
by Jacob Messing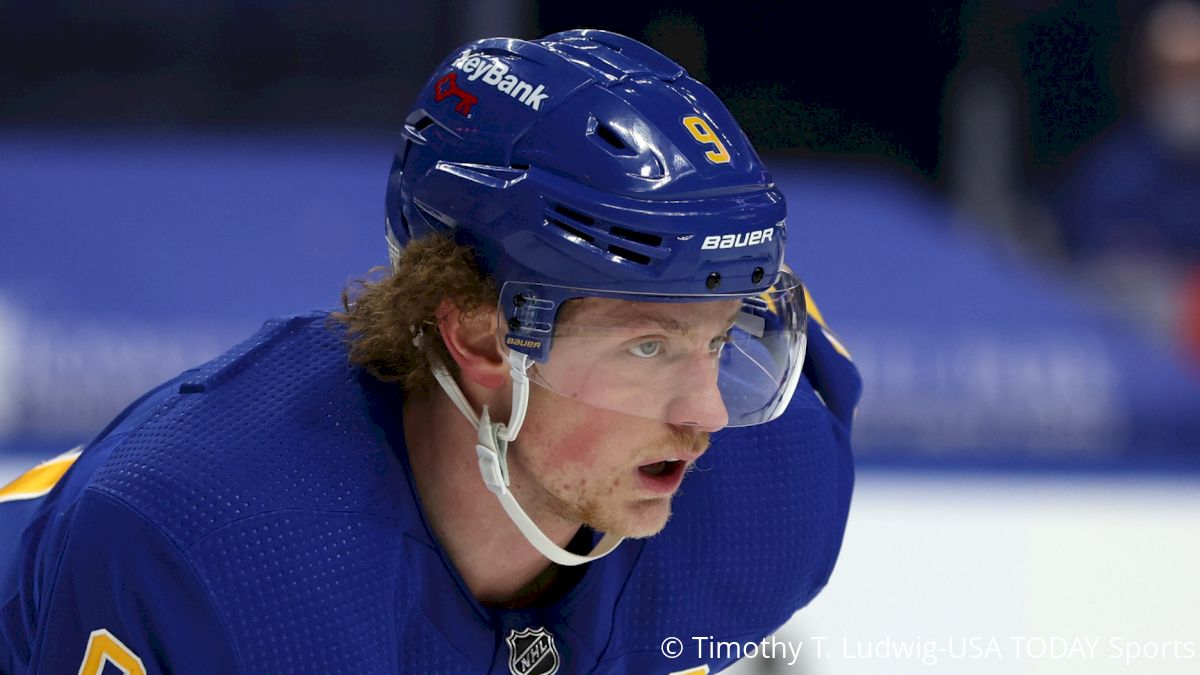 The running of the 2020-21 NCAA season could see the league become a hot spot for the 2021 NHL Draft this summer, where several big names already highlight mock draft boards.
With the WHL, OHL, QMJHL, and other prime leagues typically icing premier prospect names at the NHL annual event, the inability for full seasons has dampened the usual hype. With the lack of play across these leagues that often produce a heavy number of draftees, there has been a view of the 2021 draft being a larger gamble than its previous years.
The gamble is that if players aren't playing, how are scouts, personnel, and general managers supposed to make an informed decision on which players to draft?
With so many players yet to see game action this season, it's been challenging to get a handle on the 2021 NHL Draft.

With that in mind, Sam Cosentino takes a look at the players, of those who have gotten on the ice, that are making waves so far ⤵️ https://t.co/O28pYRAP1G

— Sportsnet (@Sportsnet) February 17, 2021
The brief answer is they can't. That is why there has been ongoing discussion about pushing the 2021 draft back a year and holding the 2021 and 2022 NHL Drafts in succession. Eligibility requirements would not change, but those players whose 2020-21 season was cut short would have another year to show why they deserve an NHL franchise's attention.
Talk of an evaluation tournament filled with draft-eligible players has also occurred to give NHL teams a short look at players.
Should the draft commence as previously scheduled, there could be a combination of a recency effect mixed with more establishing evaluation. To be blunt, leagues that were able to amply play in 2020-21 could be much more favored when it comes to the drafting table.
European leagues and the NCAA come to mind. European players are regularly drafted in all seven rounds given Sweden, Finland, Russia, Czech Republic, and the like combining to make up a high number of eligible prospects. But those leagues have been tough to scout with travel restrictions and arena protocol to curb exposure.
Which brings us to the NCAA. While programs have also enacted procedures to mitigate exposure, scouting in North America has been easier than overseas.
The truth is that collegiate hockey is regularly saved for the development of prospects versus the discovering of prospects—i.e. drafted players are sent to the NCAA far more often than players are drafted out of the NCAA— but there are notable players drafted after strutting their stuff in college.
Over the past five years, dating back to the 2016 draft, players including Dylan Holloway, Marc del Gaizo Scott Perunovich, John Leonard, Quinn Hughes, Brady Tkachuk, Brandon Kruse, Logan Hutsko, and Charlie McAvoy played at NCAA programs before being drafted. Not all of these players are created equal, but they have each shown ability that have put them in the NHL or can lead them there.
Go back one more year, and Jack Eichel, Zach Werenski, and Noah Hanifin would also slot into that category. Further evidence as to how the NCAA can lift draft stock.
This season, there are three high-ranking prospects skating the NCAA in Matt Beniers, Owen Power, and Kent Johnson, each of which play for the Michigan Wolverines and have been touted as potential top-10 picks in various rankings.
Other freshmen having strong seasons that could see their draft stock rise include but is not limited to, Carson Briere (F- Mercyhurst), Akito Hirose (D- Minnesota State), Dante Sheriff (F- Mercyhurst), Randy Hernandez (F- Robert Morris), Matthew Kopperud (F- Arizona State), and more.
Additionally, every spring the NHL sees a number of undrafted collegiate players sign contracts to take the next step. The ability to scout the NCAA doesn't mean only freshmen will be watched, teams typically focus on age when it comes to drafting and potential development, but undrafted sophomores could also be more highly targeted than a typical year.
Highlighting the undrafted sophomore class this season are Keaton Mastrodonato (F- Canisius), Blake Pietila (G- Minnesota), Cade Borchardt (F- Minnesota State), and Ben Meyers (F- Minnesota).
---
Have a question or a comment for Jacob Messing? You can find him on Twitter @Jacob_Messing.