ECHL
Coaching In Crisis: How ECHL Bosses Are Adapting To The COVID-19 World
Coaching In Crisis: How ECHL Bosses Are Adapting To The COVID-19 World
A lot has changed, and a lot has remained the same — we caught up with two head coaches about what the job is like in the world of COVID-19.
Feb 12, 2021
by Jason Guarente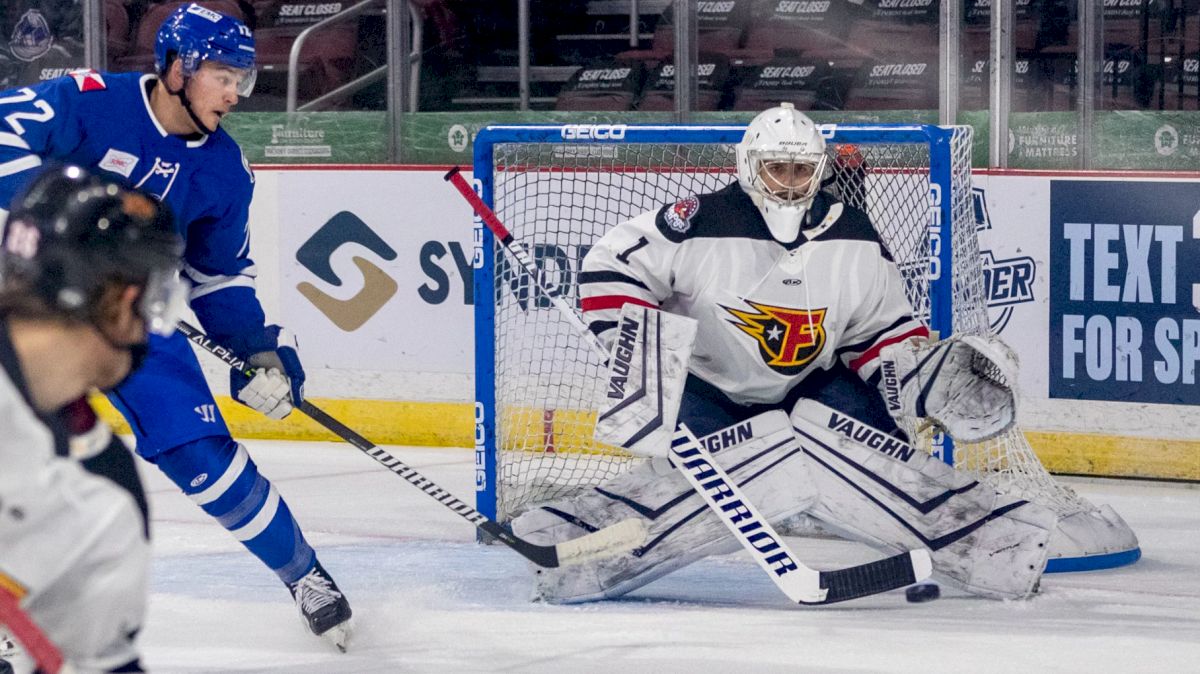 The standings are still there and they still have those judgmental categories.
For coaches who are always confronted by the bottom-line nature of their profession, that's the one thing that hasn't changed during this unusual ECHL season.
Wins and points. That's how success is measured.
Finding ways to earn more used to be the entire job description. Now it's a small part of the equation.
"This has been the most stressful time I've had as a coach," Indy Fuel's Doug Christiansen said. "I think it's a very different experience for everybody. There are things you have to think about that you'd never normally have to think about."
Those 60 minutes on the ice used to be the obstacle. They've become a respite. The best part of a complicated day.
Christiansen can't simply worry about his system or the state of his roster. He has to meticulously plan to help reduce the spread of COVID-19. There's nothing in a hockey coach's background that has prepared him for these times.
Should the players have a pregame meal? Should they get served coffee? Should they occupy different locker rooms? Should they hold meetings?
"You have to think about every single thing," Christiansen said. "If we're going to bring the guys together, is what we're doing a necessary risk? Those things that we're doing consistently over and over take a lot of time and effort."
That's not even accounting for travel or testing or quarantining after positive tests. No one in a locker room studied epidemiology but everyone has dabbled in it recently.
Fort Wayne Komets coach Ben Boudreau said he has to worry about water bottles.
Before practices each morning, they have to be strategically placed around the rink. Goalies and defensemen over here. Forwards over there. It's designed to keep too many people from gathering in one spot.
"Whoever would have had to plan where you put your water bottles?" Boudreau said. "That's the situation we've been talking about. How are we going to wash this? How are we going to do our testing? How are we going to teach with meetings?"
Every ECHL team has faced some degree of COVID infection. It's unavoidable.
The transactions show it. Alongside which players are signed, released, traded and loaned to other teams, there are players added and subtracted from the commissioner's exempt list. The COVID list.
Whenever a coach or player is asked if it's worth it to navigate a health crisis while trying to play professional hockey, the answer is always yes.
"A lot of these guys have been dependent on their seasons or their careers getting started," Boudreau said. "They needed the paycheck. Their mental health was struggling to the point where they needed something like this to happen."
So coaches take the precautions and try to appease the unforgiving standings. After all, they still have to win games.
Christiansen has done it better than anyone. The Fuel are in first place in the East Division with the league's highest winning percentage.
When he was asked about his team's success, he couldn't help but talk about the safety protocols. Those are never far from his mind.
"The benefit is when you come to the rink and you're playing, that's when you can get away from that," Christiansen said. "We try to create an environment that when you take your mask off and put your helmet on, you're a hockey player. Go out and do your job."
That part is fun. The parts in between are the challenge.
---
Jason Guarente has covered the Reading Royals and ECHL for 10 seasons. He can be found on Twitter @JasonGuarente.