Atlantic Hockey 2020-21
Coast To Coast: Expansion, Experience & Expectations
Coast To Coast: Expansion, Experience & Expectations
On this edition of Coast To Coast, we've got ECHL expansion, NCAA development, and a huge NHL trade.
Feb 1, 2021
by Jacob Messing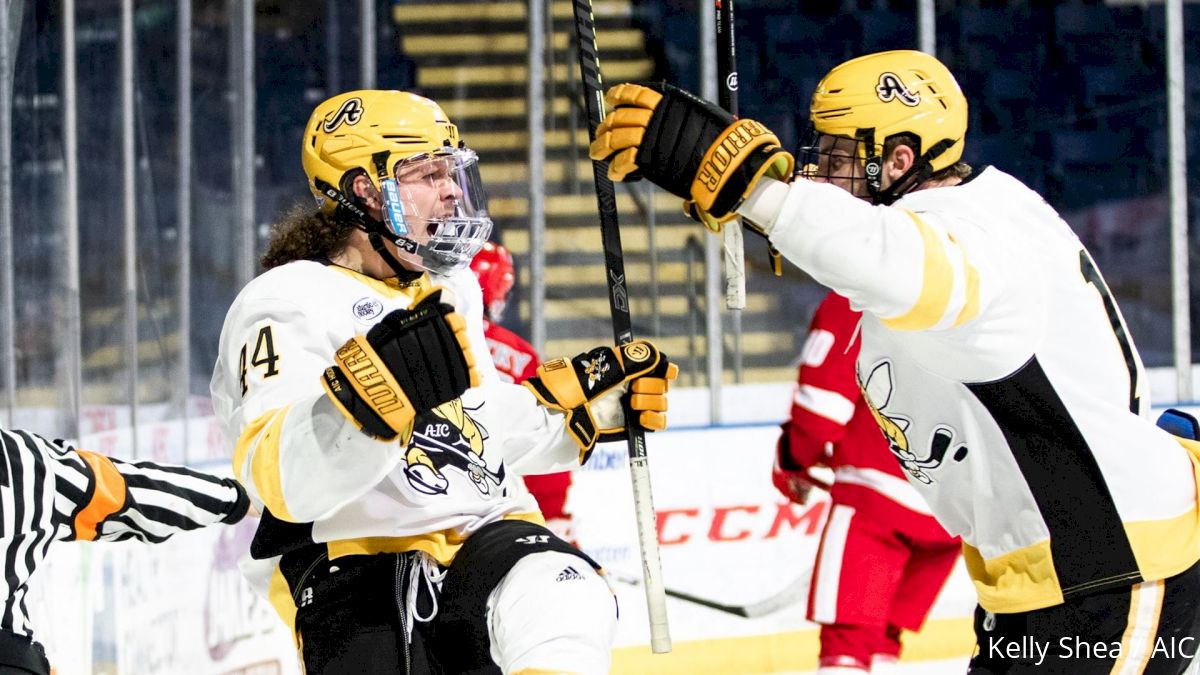 Coast To Coast is FloHockey's monthly, cohesive news on North American hockey and live-streaming partnerships.
A blockbuster trade means the NHL is back in full force, the echl is expanding, and NCAA hockey is continuing to build its role in shaping professional hockey.
ECHL Expanding
Welcome to the world of professional ice hockey Savannah, Georgia. The ECHL announced an expansion team for the city, set to begin play in the 2022-23 season.
Andy Kauffman, owner of the Jacksonville Icemen, will hold the same title for Savannah. Despite some relocations, the franchise has been around since 1992 and is in its fourth season in Jacksonville, FL.
"The ECHL is excited to welcome the City of Savannah as our newest member," commissioner Ryan Crelin announced. "We have a great working relationship with Andy his management group and we look forward to bringing ECHL hockey to the Savannah community in October 2022 and the creation of natural rivalries with the Atlanta Gladiators, South Carolina Stingrays, Greenville Swamp Rabbits and Jacksonville Icemen."
The expansion team will offer the opportunity for another ECHL affiliate between the AHL and NHL, lining up well with the NHL's pending Seattle expansion draft this summer.
NCAA Experience Means Evolution
NCAA sports works in cliques; historic programs often overshadow lesser-known programs, pitting the image of rich folks eating in a fancy dining car and namedropping alumni while flashing scholarship dollars.
Because of this, recruitment can be tough and as the seed to NCAA growth, recruitment is a must.
American International coach Eric Lang recently discussed his thoughts on the difficulty of recruitment. Lang is in the process of turning that "lesser-known" into a destination. At AIC, he's retooling the program into his vision and creating a defensively sound and offensively potent team on track to earn its third consecutive division title.
With 10 years of experience in several facets of college hockey, Lang's path to the inspirational story of AIC is promising to the world of NCAA hockey. As one of many programs that shift from Division III to Division I play, the evolution of AIC hockey is good for not only Atlantic Hockey, but all of NCAA hockey.
There will always remain more players than programs, but evolving a program takes the right players and pushes conference rivals to grow with them. Players come to college to get better and to get better you have to regularly play with others that push you to be your best. It's no different than moving a prospect from junior hockey to the AHL or NHL; they've done all they can at that previous level and need a new challenge.
AIC's evolution was not overnight, but a five-year, nonstop grind by Lang to find the right players and instill a culture in his program.
While conferences change, programs shift, and new schools join unfamiliar territory (see Long Island University), the growth of one means growth for all. AIC's success means more than just wins and losses for a group of 20 players; it means the continued growth and evolution of the league.
There will always be breakout stars in every league, but making those leagues tougher will result in better breakout stars and better stars means more interest. NCAA hockey is continually evolving into one of the best development leagues for professional hockey and Lang is doing his part to improve that development.
NHL Sees Blockbuster Trade, Expansion Energy
In the NHL, a blockbuster trade sending Patrik Laine and Jack Roslovic to the Columbus Blue Jackets in exchange for Pierre-Luc Dubois and a 2021 third-round draft pick has altered expectations for all involved.
All three players involved have been part of trade rumors; Dubois vocalized the want for a fresh start, Roslovic openly requested a trade, and Laine was reportedly unhappy with his usage.
Laine was selected second overall in 2016 and has the 10th-most goals of all players since entering the league in 2016-17. Roslovic, the 25th overall pick a year prior, struggled to transition his pre-NHL scoring paces to Winnipeg and failed to gain consistent play with the Jets.
Dubois, taken one pick behind Laine in 2016, is growing into a strong center who plays with grit, determination, and a scoring edge. Time will tell whether there is a winner or loser in the trade, but as of now all players should be excited about their fresh starts.
Rumors remain among the NHL of other players on the trade block, in search of a new home, or trying to make a new city work since free agency.
Come season's end, the Seattle expansion draft will be the priority as teams select keepers, negotiate side deals, and finagle those worth exposing and the playing requirements involved. Happy hunting, Seattle.
---
Have a question or a comment for Jacob Messing? You can find him on Twitter @Jacob_Messing.