ECHL
Spark Plug Patrick Harper Lights Up The ECHL With The Florida Everblades
Spark Plug Patrick Harper Lights Up The ECHL With The Florida Everblades
A late-round pick in 2016, Patrick Harper is looking like a big-time prospect for the Nashville Predators in his action with the Florida Everblades.
Dec 23, 2020
by Jacob Messing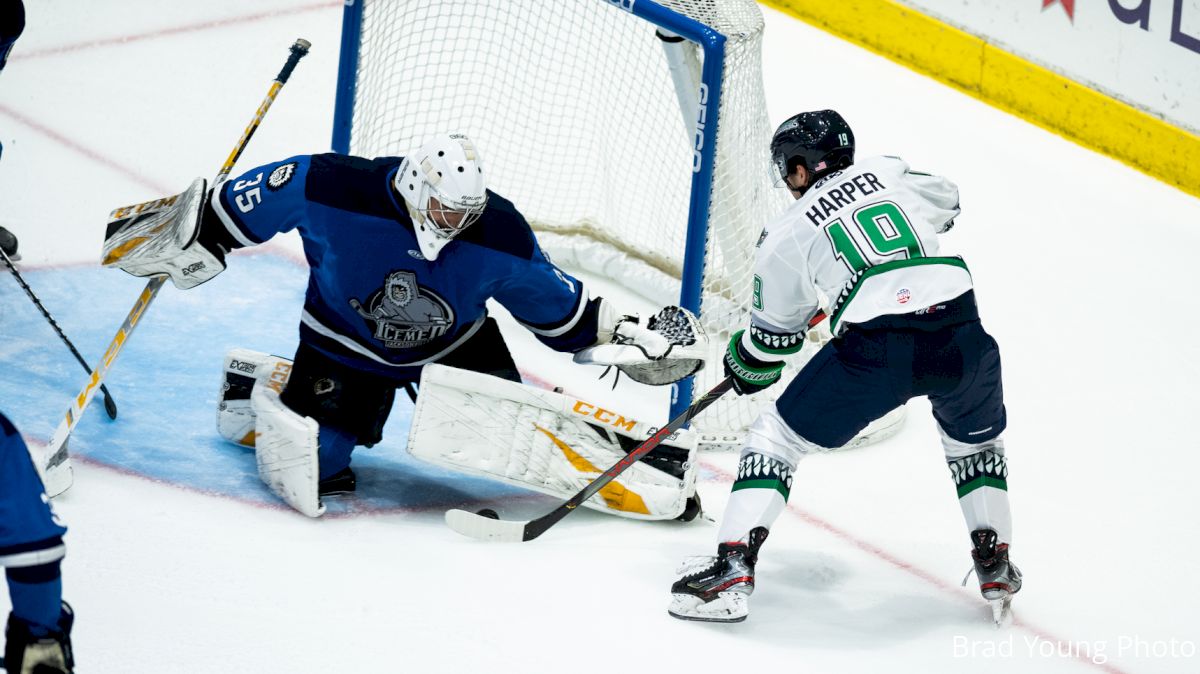 The NHL Entry Draft is a special time for young players, but with each preceding selection, the odds of that player eventually reaching the NHL diminish.
Dobber Prospects' Jokke Nevalainen created a draft analysis of the past 10 years, which shows that nearly 70 percent of all players to skate in more than 99 NHL games are drafted in the first three rounds. For a fifth-round pick, the chances of reaching the 99-game mark were about 7.5 percent.
When Patrick Harper was drafted in the fifth round — 138th overall in 2016 by the Nashville Predators — the proverbial odds were against him. Nevalainen's analysis also determined that an average of just 60 players from each draft class reach the 100-game milestone. Add in Harper's 5-foot-8 frame and the New Canaan, CT, native was a longshot, to say the least.
But the late rounds exist for a reason.
Every draft class features busts, late-bloomers, first-line all-stars, fourth-line grinders, and everything in between. Four years later, Harper's NCAA career shows he can be slotted into the "late-bloomer" category for the 2016 draft class, and now the speedster is helping to light up the ECHL.
NCAA Development
Following June's draft, Harper joined the Boston University Terriers in the fall of 2016. The young forward was surrounded by 10 other NHL prospects, each selected higher than himself in their respective years. Among his teammates were four former first-round picks and four former second-round picks. That locker room had to be at least a little intimidating.
But Harper ultimately finished second in team scoring with 37 points (13 G, 24 A) in 38 games, scoring among the top freshmen in the NCAA in 2016-17. The Terriers' season ended with a regional final loss in their NCAA Tournament.
The following year, he retained his near point-per-game play until Jan. 12, when an undisclosed respiratory illness sidelined him for the remainder of the season. Harper's production dipped in his junior season, where his recovery and team struggles saw the Terriers finish with their worst record since 2013-14.
But returning for his senior season, Harper showed he was fully healthy with a career-best 14 goals and 37 points in just 32 games. At season's end, the Nashville Predators signed him to an entry-level deal.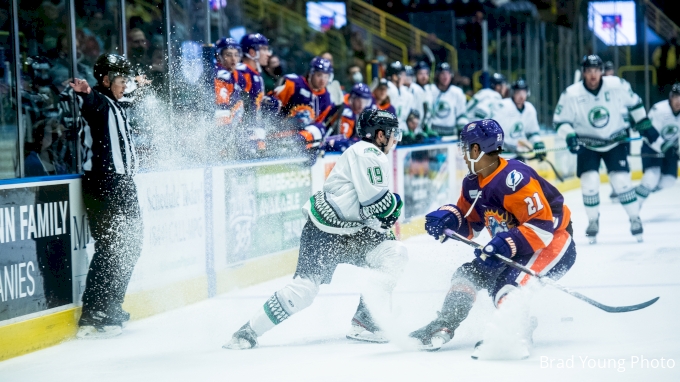 Harper is electric on the ice.
Performing Like A Pro
In a typical season, Harper would likely have joined the Predators down the stretch, possibly earning some ice time prior to the team's playoff bid. But the postponement of the NHL playoffs and cancellation of the AHL campaign, Harper's offseason began; it was time to prepare for the Predators' training camp.
Ten months later, as the AHL and NHL continued to navigate the ongoing pandemic, Harper was essentially sitting around.
But Nashville general manager Dave Poile had other plans. Harper, now one of the organization's most promising prospects, was going to play one way or another. When Harper signed his contract, whether spoken or not, the intention was an AHL spot at the minimum.
With Harper's illness as a sophomore, both parties saw firsthand the effects of a long stretch without playing. As the uncertainty of AHL and NHL seasons carried on, Poile assigned the 22-year-old to the team's ECHL affiliate, the Florida Everblades, on Dec. 7.
The assignment was intended to get the forward some competitive ice time. Through his first four games, Harper has been a force for the Everblades and holds the league-lead with five goals and six points.
🚨5TH GOAL IN JUST 4 GAMES🚨

the guy: @Pharper_88

FLA 3-1 GRN | 3rd period | 17:02 left pic.twitter.com/CjGF9bVuNH

— Florida Everblades (@FL_Everblades) December 20, 2020
With the announcement of an NHL season beginning on Jan. 13 and the imminent opening of training camps, the rookie might be biding his team before moving up, but he'll continue to do damage in this league until that happens.
Harper has stayed true to his game during his short stint with the Everblades, a team widely familiar with success as a perennial Kelly Cup contender with 20 playoff berths in 21 seasons. Getting some time in with the Everblades' winning culture and building some confidence up will go a long way in Harper's first pro camp.
All roster spots will have to be earned on a team priding itself as a Stanley Cup contender, but Nashville hasn't been able to recreate its success from 2017-18. A lack of reliable scoring depth has been an issue and Harper could instill some much-needed speed and offense in the middle six as he continues to develop his game.
---
Have a question or a comment for Jacob Messing? You can find him on Twitter @Jacob_Messing.