Atlantic Hockey 2020-21
North American Hockey News And Updates For 2020-21 Season
North American Hockey News And Updates For 2020-21 Season
News and updates around the North American hockey world.
Nov 2, 2020
by Jacob Messing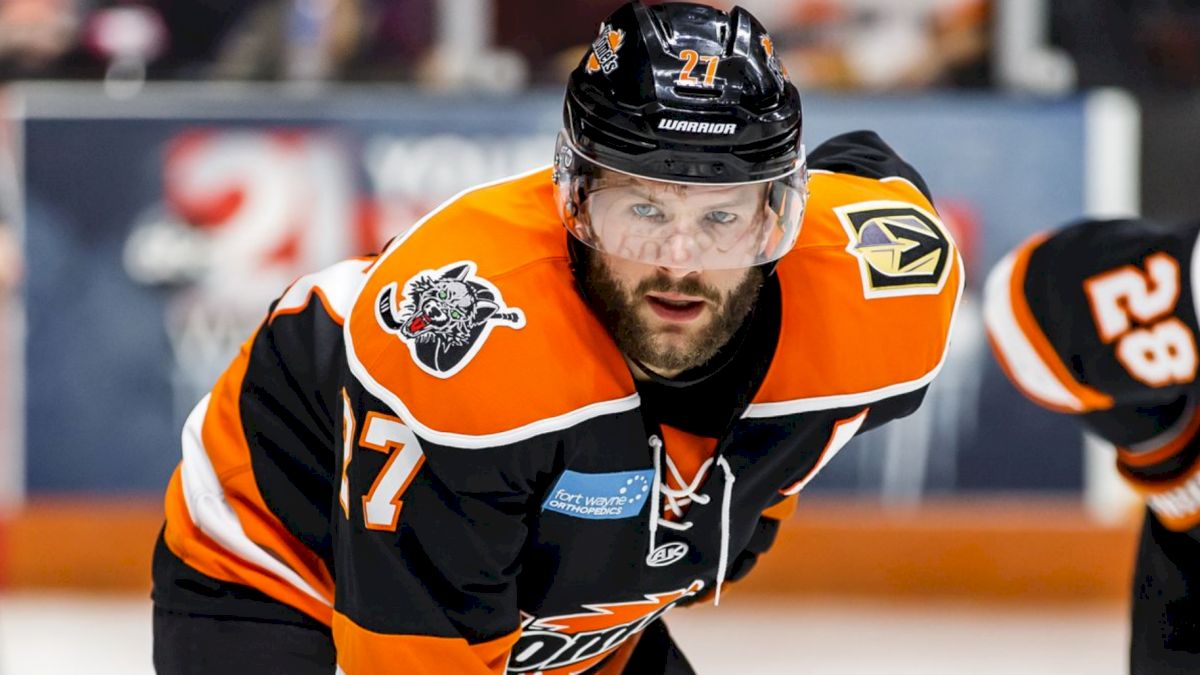 Rising cases of COVID-19 have left the prospect of hockey in North America in flux, but as various leagues remain dedicated to a 2020-21 season, uncertainty remains regarding format and probability.
North American leagues including, but not limited to, the NHL, NCAA, and ECHL have stated the expectation of a 2020-21 season, with tweaks to schedules, playing format, and canceled events.
With November on the calendar and training camps still unopen, start dates remain unconfirmed, pushing back the chances of full seasons and publicity events such as all-star games and outdoor contests.
With so much up in the air, FloHockey has you covered with the latest hockey news across North America.
Start Dates & Formats
The NHL has most recently stated Jan. 1 for the 2020-21 season opener. Tentative plans have shifted repeatedly, as have format details. There has been speculation of realigned divisions for the 2020-21 season, adjusting travel schedules to include fewer miles, regular opponents, and geographic considerations.
The NHLPA and @NHL have announced a target date of Jan. 1 for the start of the 2020-21 regular season: https://t.co/fQWJC00y5E pic.twitter.com/Fb2opfxati

— NHLPA (@NHLPA) October 6, 2020
Last week, the AHL announced Feb. 5 as their target start date. The ECHL has laid out a plan to have 13 teams start a full 72-game season on Dec. 11, followed by the remaining 13 teams beginning a shortened, 62-game season on Jan. 15. Playoff will be adjusted to winning percentage.
The NCAA put tentative start dates in the hands of individual conferences.
Atlantic Hockey: Nov. 13
Big Ten (and independent Arizona State): Nov. 13
ECAC: Dec. 11
Hockey East: Dec. 11
NCHC: Dec. 1
WCHA: Nov. 20
The CHL — made up of the QMJHL, WHL, and OHL — has taken a similar approach as the NCAA with each league working independently to get players on the ice in 2020-21. The QMJHL began play on Oct. 2, but COVID considerations has seen teams play anywhere from 2-10 games in the first month. The WHL is targeting Jan. 8 to begin their 2020-21 season.
The OHL is pegging Feb. 4 as the season start date, but has recently captured hockey headlines with the banning of bodychecking in 2020-21, per a government ruling.
More On The OHL & Bodychecking
The government's banning of bodychecking is an effort to curb the chance of COVID contraction and close contact after seeing cases occur in the QMJHL. On the surface, it's a reasonable ask, not only for safety, but for young players attempting to carve out paths to professional hockey and draft consideration.
But under deeper scrutiny, asking players to suddenly change their game can have ramifications. First, the natural aggression and engrained methodology of finishing checks will see hits occur without second thought as players adjust to the new rule.
Secondly, this adjustment will be quicker for some players more than others; i.e. Player A could make a pass and fully expect Player B to follow the ban and not finish a check while Player B naturally finishes the check on Player A, who is now unprotected with the expectation of no contact.
Third, some players rely on their aggressiveness to keep up with more skilled players and use their body to establish themselves amongst their peers and draft class. Asking them to remove one of the largest facets of their game will hurt their development and draft status.
Arizona Coyotes Renounce Draft Pick Mitchell Miller
On Oct. 7 the Arizona Coyotes used their first draft pick in the 2020 draft to take Mitchell Miller in the fourth round, 111th overall.
Last week, the Coyotes renounced the rights to Miller after the hockey community was made aware of Miller's past conviction of bully a black, disabled classmate. The University of North Dakota also informed Miller he was no longer welcome to the program.
It was another poor choice in the Coyotes recent draft history. After breaking NHL draft combine protocol and testing players at a neutral site, the NHL reprimanded the organization by stripping the team of its 2020 second-round pick and 2021 first-round pick. The young team has churned through several mediocre seasons in recent history and the loss of more promising talent is causing problems in the desert when it comes to the product on the ice.
Travis Roy Passes Away At 45
Eleven seconds into his first game with the Boston University Terriers, Travis Roy broke his fourth and fifth cervical vertebrae along the boards, leaving the 20-year-old a quadriplegic.
Roy passed last week at the age of 45 after a life of serving the community as a motivational speaker and philanthropist through money raised through a foundation in his name.
"It is with heavy hearts that we mourn the passing of Travis Roy," @BUAthletics said in a statement. "His story is the epitome of inspiration and courage, and he was a role model and a hero to so many people. His legacy will last forever..." https://t.co/ow1DADKHFo

— Boston University (@BU_Tweets) October 29, 2020
According to its website, The Travis Roy Foundation was established in 1996 and has raised more than $5 million for research and support of more than 2,100 quadriplegics and paraplegics.
NHL Scraps 2021 Hall of Fame Class
The NHL announced that 2020 Hall of Fame Class would be pushed back to November of 2021 to allow the "magic" to remain when a room can properly and safely be filled with inductees and their families and supporters.
The choice means there will be no 2021 induction class. Such a class would have notable first-time eligible players including Henrik Zetterberg and brothers Daniel and Henrik Sedin.
Additionally, patiently waiting players with promising chances of induction, including Alexander Mogilny, Daniel Alfredsson, Rod Brind'Amour, and others will continue to wait until 2022.
---
Have a question or a comment for Jacob Messing? You can find him on Twitter @Jacob_Messing.