NCAA To ECHL: Rookies To Watch In 2020-21
NCAA To ECHL: Rookies To Watch In 2020-21
The NCAA-to-ECHL pipeline is alive and well as demonstrated by these five collegiate alumni headed to new squads.
Sep 14, 2020
by Jacob Messing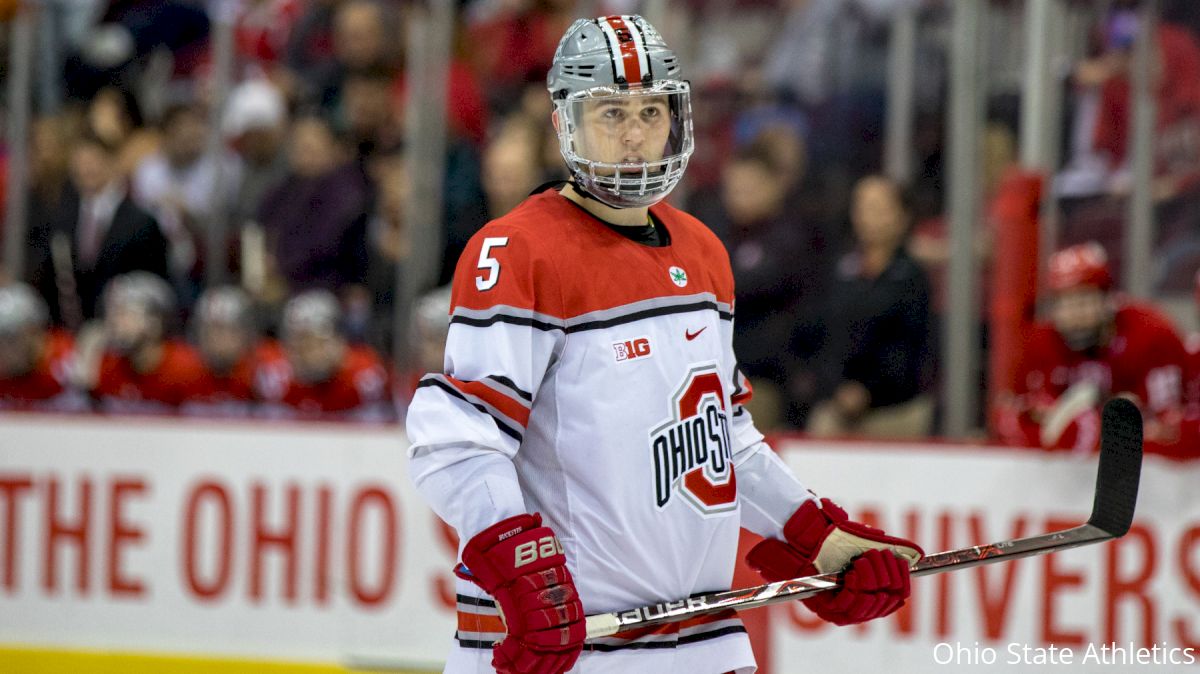 Last month, the ECHL announced a revised start date to their upcoming season, slating Dec. 4 as opening night for the 2020-21 campaign.
Despite the start date occurring nearly two months behind its typical schedule, the league is intent on a full 72 games for all 26 teams. The reshaped 2020-21 season is likely to be one of the most strangest and uncertain seasons in the history of its players' respective careers.
"We are eager to return to hockey, but at this time we believe this decision is prudent for the safety of our players, employees, and fans," ECHL commissioner Ryan Crelin told ECHL.com.
For many, it will be another step in growing their game toward the ultimate goal of professional hockey. A chance at working their way up the rungs of the ECHL, AHL, NHL ladder. For the annual slew of first-year players, the rookies will be faced with adapting to a new league, new travel requirements, seasoned veterans, and the uncertainty of a sports world still grappling with COVID.
Among those rookies are a handful of skaters coming off an abrupt and disappointing end to their NCAA careers. Learning the ropes of the ECHL will come quicker and easier for some more than others, but four years of collegiate development have some ready to make an immediate impact.
Gordi Myer
D | Toledo Walleye
Coming out of Ohio State, Myer spent four years developing a stalwart presence on the blue line with a plus-30 rating over his career, the fourth-best defensive rating at OSU since 2001.
Myer doesn't take a lot of offensive chances, scoring just 45 points over 133 games, but offers consistent production, having posted between 9-14 pts. in each of his four years with the Buckeyes.
The Walleye were on the verge of a sixth consecutive postseason and in pursuit to avenge their Kelly Cup loss of 2019. Adding Myer to revitalize an already-stable blue line will give him the chance to learn first-hand a winning system in the ECHL.
Nick Rivera
F | Adirondack Thunder
Rivera spent four years with Minnesota State as a depth forward on a powerhouse Mavericks team that was on the brink of its third-straight NCAA Tournament berth prior to its cancellation.
Despite just 60 points (34 G, 26 A) over 151 games with the Mavericks, Rivera was overshadowed on a deep team. As a team captain in his final two seasons, Rivera is a leader that can find more offense with a bigger role.
The Thunder have fallen off in the past two seasons and an overhaul of player evaluation will give Rivera a chance to use his leadership for the future.
Nick Jermain
F | Greenville Swamp Rabbits
Jermain had a breakout season as Quinnipiac's captain in 2019-20 with 12 goals and 21 points in 34 games. His surge in offensive production wasn't league-capturing, but it was enough to earn him a contract.
Jermain's senior season numbers brought him up to 51 points (26 G, 25 A) in 123 games with the Bobcats. His confidence should be high heading into his first ECHL season.
With just one postseason berth — a first-round loss in 2017 — the Swamp Rabbits need a lot of help to move the team forward to a regular playoff contender. Jermain can use his breakout season as motivation to earn a scoring role in his rookie season with his new team.
Jade Miller
F | South Carolina Stingrays
Depth wins championships, and Miller was a part of the deep forward group that helped Minnesota Duluth claim the consecutive NCAA titles in 2018 and 2019.
With 34 points (9 G, 25 A) over 127 games with the Bulldogs, Miller was never one to make a run at the team scoring lead, but there is far more to teams that offense and he provides the intangibles that carry teams off the ice.
Adding a proven winner in Miller will solidify the Stingrays' depth and help them return to the league finals for the third time in seven years and possibly walk away with the title after being runners-up in 2015 and 2017.
Joel Kocur
F | Worcester Railers
Similar to Miller, but without the championships, Kocur was a key part of AIC's recent dominance in Atlantic Hockey. He was never a leading scorer, but Kocur's consistency steadied the team through lulls and helped them win consecutive regular-season conference titles.
Kocur finished his career with 59 points (27 G, 32 A) in 140 games with the Yellow Jackets, including back-to-back 20-point seasons to end his time at AIC.
As a key to AIC, Kocur has the ability to step in with the Railers and rally them back from decay after declining in each of their three seasons since their inaugural year of 2017-18.
---
Have a question or a comment for Jacob Messing? You can find him on Twitter @Jacob_Messing.