NCAA Round-Up: Where Do Conferences Stand With Returning To Play?
NCAA Round-Up: Where Do Conferences Stand With Returning To Play?
Taking stock of the various NCAA conferences with regard to returning to play as COVID-19 continues to disrupt sports.
Aug 24, 2020
by Jacob Messing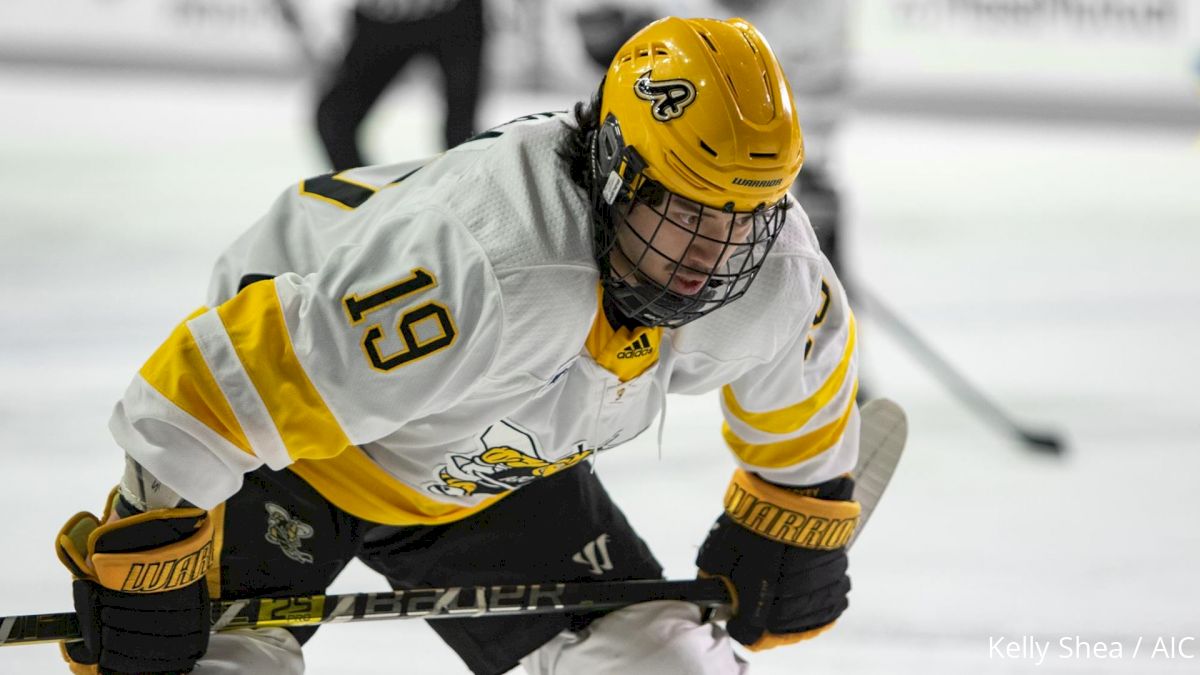 As COVID-19 continues to create uncertainty around the world, the 2020-21 NCAA hockey season is just another piece of the puzzle left in disarray.
With the 2019-20 season ending abruptly in March and leaving programs, coaches, players, and fans with no closure, few answers remain nearly six months later as the new season approaches.
With the slated start date of October 3 inching closer and no single ruling from the NCAA, the various hockey conferences are making their own difficult decisions when it comes to their student-athletes.
Postponed Play
Two of the seven Division I conferences — with consideration of Ivy League as ECAC — have already announced postponed schedules for the 2020-21 season. This also includes independent DI school Arizona State.
The Big Ten's postponement leaves the programs of Michigan, Michigan State, Minnesota, Notre Dame, Ohio State, Penn State, and Wisconsin out of competition to start the fall semester.
Whether the choice of postponement means a later start to the season by a month or two, or moving hockey into the spring season, is still to be determined. For now, coaches are planning and training to be ready when the decisions are made from above.
"I'll probably have a better idea, say a month from now," MSU coach Danton Cole told Graham Couch of the Lansing State Journal on Aug. 21. "We've got a lot of moving parts with (some of the other) conferences. It's not an easy situation."
Joining the Big Ten's choice is the WCHA, which means no hockey for Alabama Huntsville, Alaska, Alaska Anchorage, Bemidji State, Bowling Green, Ferris State, Lake Superior State, Michigan Tech, Minnesota State, and Northern Michigan.
The top brass of the WCHA is having weekly meetings and are currently eyeing four different scenarios: a normal season, a new start date at Thanksgiving, a new start date on Jan. 1, or no season at all.
With Arizona State also pushing off the start of the season, seven of the 18 teams that make up the Big Ten, WCHA, and independents finished the 2019-20 season ranked in the top 20. That could mean seven of the most prominent programs could be out of contention for the national championship in 2021 after the cancellation of the 2020 Frozen Four and national tournament.
The Undecided
NCHC Commissioner Josh Fenton has been public in expressing his concerns about the health and safety of student-athletes, but he said he remains focused on the possibility of a hockey season given the time ahead of scheduled play.
"Time is probably our only advantage at this point," Fenton told Danny Mata of KRDO in early August. "There's certainly things you can take away. Testing protocols, how competition is working, especially in a space like hockey. We can take some of that stuff away from the National Hockey League."
The NCHC is made up of Colorado College, Denver, Miami, Minnesota Duluth, North Dakota, Omaha, St. Cloud State, and Western Michigan. The conference contains another three programs that finished the 2019-20 season ranked in the top 20.
Another conference still up in the air is Atlantic Hockey, made up of AIC, Air Force, Army West Point, Bentley, Canisius, Holy Cross, Mercyhurst, Niagara, RIT, Robert Morris, and Sacred Heart. There has been limited news on an overall conference decision regarding play in 2020-21. But Holy Cross athletics director Marcus Blossom is ready for any decision, stating "their schedules are intact right now."
"We intend to play," women's hockey coach Katie Lachapelle told Jennifer Toland of Telegram.com. "We just have to wait and see how the next month or two goes and how things progress in Massachusetts. The plan is to play and we have a couple different schedules we're looking at, a November start, a January start. Like everybody else, you try to make a decision as late as you can. If you make it too early, everything changes."
Ready For Action
The most recent news out of Hockey East came in July, but it was encouraging news: the conference fully intends on playing the 2020-21 season. That means members Boston College, Boston University, Maine, Massachusetts, Merrimack, New Hampshire, Northeastern, Providence, UConn, UMass Lowell, and Vermont will all be hitting the ice this fall.
The conference is expecting only league play, but a start date and overall schedules will be released at a later date. The tight geographic build of the conference gives Hockey East an advantage over other conferences in its ability to play a conference-only and travel-friendly format.
Another tight geographic region at an advantage is the ECAC, which also announced last month a dedication to a conference-heavy schedule. The conference also stated they would allow individual programs opportunities to play non-league opponents.
The conference is compiled of Brown, Clarkson, Colgate, Cornell, Dartmouth, Harvard, Princeton, Quinnipiac, Rensselaer, St. Lawrence, Union, and Yale (written in consideration of Ivy League — Brown, Cornell, Dartmouth, Harvard, Princeton and Yale — news as ECAC news).
Other Considerations
There is still a lot that could happen leading up to October 3. With the NHL season schedule altered for 2020-21, there could still be some college prospects inked to pro contracts, thus ending their NCAA eligibility.
While the NHL has a limit of 50 contracts allowed to an individual organization, there have been alterations to meet exceptional situations before, such as compliance buyouts during lockout seasons. Perhaps the NHL suspends this rule for the upcoming season given the number of college and possibly juniors prospects that may find themselves without integral development-driven competition in 2020-21.
There could also be an influx of these same level players heading overseas to continue development in various professional leagues including, but not limited to, Sweden's SHL, Finland's Liiga, or Russia's KHL. With several of these leagues already playing preseason games and in no imminent danger of a suspended 2020-21 season, it's never too late for young players to land contracts in Europe.
Further, with some conferences set to play and others undecided or postponed, there could be an increased number of transfers for players seeking gameplay or even those willing to sit out the mandatory transfer year knowing their season was already in jeopardy.
With semesters beginning soon and NCAA programs revving up, there is bound to be a lot of experimenting, altered protocol, and questions ahead of all collegiate sports in the upcoming fall and winter semesters.
---
Have a question or a comment for Jacob Messing? You can find him on Twitter @Jacob_Messing.