Goalies Galore In 2020 NHL Free Agency
Goalies Galore In 2020 NHL Free Agency
NHL free agency is loaded with goalies. Here's a survey of the landscape.
Jun 15, 2020
by Jacob Messing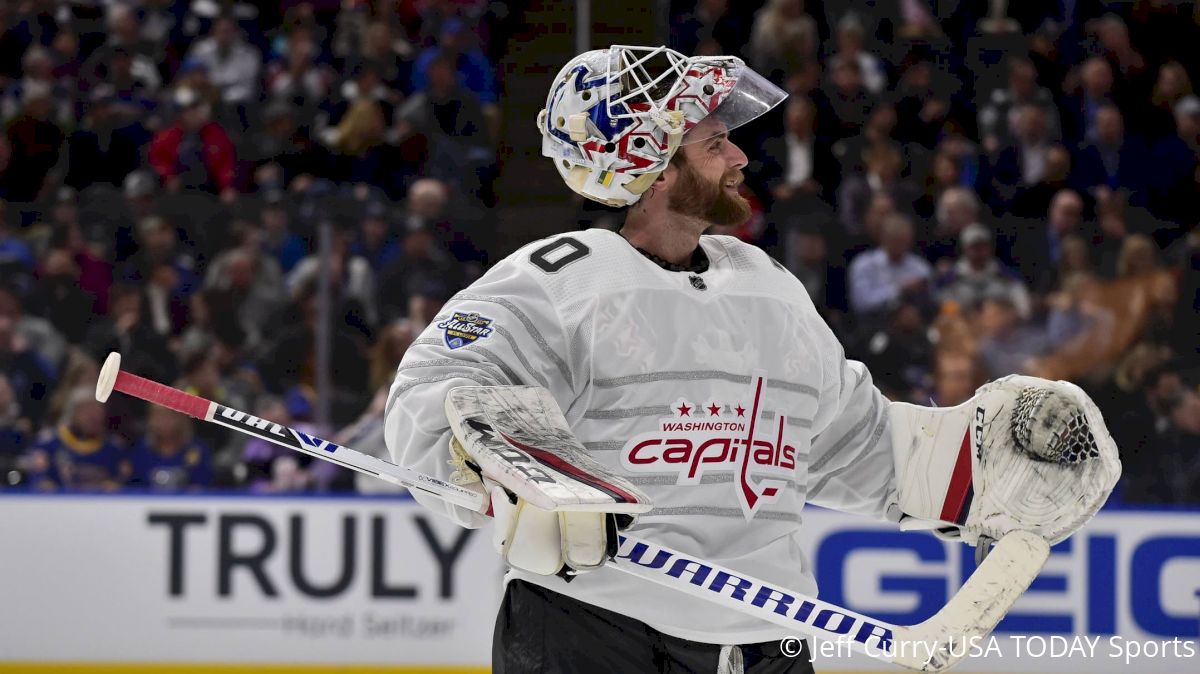 As the NHL continues to map out its expanded playoff format and new offseason schedule, including the draft and free agency, the substantial goalie market will add to a highly anticipated summer.
Thirteen goaltenders who have played more than 20 games of the shortened 2019-20 regular season are slated to become unrestricted free agents (UFA) this summer. With the possibility of a flat salary cap for 2020-21, the backup position could be an enticing area for teams to cut costs with such a competitive market.
With the inclusion of restricted free agent (RFA) goaltenders likely to earn a new contract, 20 of the league's 31 teams already have two NHL-caliber goalies signed heading into 2020-21.
Fourteen of those 20 teams appear to be set in the crease for next season, including Arizona, Boston, Carolina, Colorado, Columbus, Florida, Los Angeles, Minnesota, Nashville, Ottawa, St. Louis, Tampa Bay, Toronto, and Washington.
That list becomes 15 with the inclusion of the New York Rangers, who have Henrik Lundqvist, Igor Shesterkin, and Alexandar Georgiev all playing up to NHL standards. With the future of Shesterkin solidifying one spot, the team will certainly be looking to move one of Lundqvist or RFA Georgiev.
Additionally, the Islanders are expected to sign goaltending prospect Ilya Sorokin from the KHL, which will make them the 16th team to have two goalies locked up for the 2020-21 campaign.
The four remaining teams on the list of 20 — Buffalo, Montreal, New Jersey, and Pittsburgh — have their goalies on paper (again, accounting for the re-signing of notable RFAs), but will spark trade rumors as a mix of those looking to improve the back-up role and those optimistic to cash-in on a back-up that is ready for an expanded role elsewhere in return for an upgrade to an area in need.
That leaves 11 teams in need of at least one goalie in the offseason. Should Chicago not qualify Malcolm Subban, they'll be the only team in need of two goalies. By simple math, at least one of those 13 UFAs — in addition to the numerous other UFAs unaccounted for — that played at least 20 games through 2019-20 is out of a job.
Among those 13 UFAs seeking a new deal are former Stanley Cup champions Braden Holtby and Corey Crawford, 2019 William Jennings Trophy and Bill Masterton winner Robin Lehner, 2019 William Jennings Trophy winner Thomas Greiss, and a handful of prominent veterans with strong career numbers.
The NHL's goalie market is best viewed as tier groups; as trades pan out across the league — i.e. Georgiev (NYR), Matt Murray (PIT), or Antti Raanta (ARI) — goalie needs and tier competition will vary.
Tier I is made up of Holtby, Lehner, Greiss, and Jacob Markstrom. These are netminders that remain options as a true starting goaltender in their next contract.
Teams in need of a starter or competitive tandem that would ideally look at the Tier I group include Calgary, Chicago, Detroit, Edmonton, San Jose, and Vancouver. With Lehner and Markstrom skating in Chicago and Vancouver in 2019-20, respectively, the tight market for the four goalies and six teams of Tier I will see a cumulation of pressure, money, and term in bidding this offseason.
Tier II is made up of those best suited for a back-up role and capable of providing consistent numbers without receiving the bulk of starts. This group is made up of Crawford, Anton Khudobin, Ryan Miller, Cam Talbot, Brian Elliott, and Aaron Dell.
Teams with undoubted No. 1 goaltenders include Anaheim, Dallas, Philadelphia, Vegas, and Winnipeg. With Khudobin, Miller, and Elliott skating for Dallas, Anaheim, and Philadelphia in 2019-20, there could be a shuffling of teams/players in this group ahead of 2020-21.
In Tier III, save for those that could be phased out due to a combination of age, play, and contract expectations, include Jimmy Howard, Craig Anderson, Mike Smith, and the rest of the unnamed goaltenders on the market this offseason.
Tier III will be reserved for teams that fail to land a Tier I or II goalie and still have a hole to fill on the NHL roster. With the rest of the goalie market filing into Tier III, the group will also be a prominent pool for teams to fill various spots within the organization, including AHL and ECHL roles.
---
Have a question or a comment for Jacob Messing? You can find him on Twitter @Jacob_Messing.