NCAA
Boston University's Farrance Is The Latest Nashville Predators Discovery
Boston University's Farrance Is The Latest Nashville Predators Discovery
Boston University's David Farrance, who was drafted by the Nashville Predators, is proving to be another defensive gem.
Nov 28, 2019
by Jacob Messing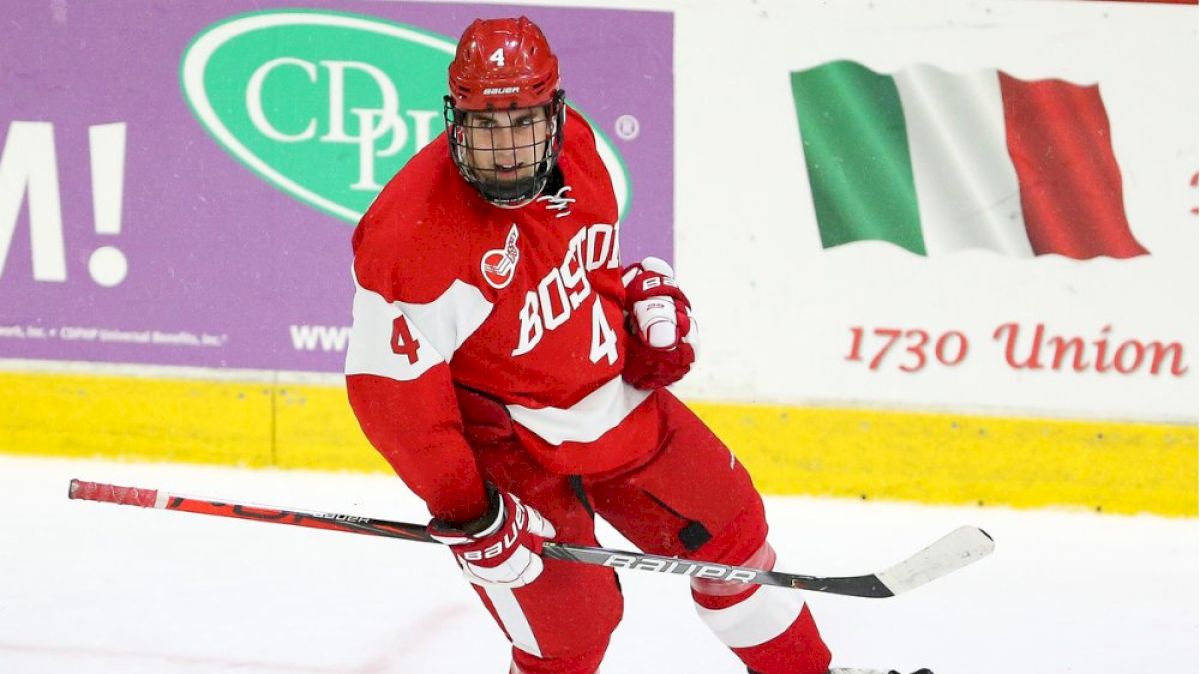 David Farrance is breaking out on the backend for Boston University and is another testament to the Nashville Predators' ability to find hidden defensive gems.
Farrance is one of five NCAA players — and the only defenseman — with double-digit goals on the season. With 10 goals and nine assists, he sits second in defensive scoring and just one point shy from last season's 20-point campaign, albeit in 24 fewer games.
The 20-year-old continues to develop with the Terriers, where he's showing an ability to take over games, not only with speed and IQ, but also with patience on the power play.
These components, along with agile skating and an impressive shot, have helped Farrance record a league-leading eight power play goals on the season and carry his team's man advantage to 16th in the league.
"David's just so good with the puck," associate coach Paul Pearl told Brady Gardner of The Daily Free Press. "It's not just the points either."
Offense is always intriguing when it comes to NHL prospect defensemen, but the two-way play Pearl was alluding to is often the difference-maker for a regular role at the highest level.
Drafted in the third round, 92nd overall in 2017, Farrance is growing into yet another seemingly NHL-bound defenseman drafted by the Nashville Predators.
For a team that has churned out current players including Roman Josi, Ryan Ellis, Mattias Ekholm, and Dante Fabbro, as well as former players that include Seth Jones, Shea Weber, Ryan Suter, and Samuel Girard, the blue line is basically a gold mine.
The junior saw first-hand the type of play that results in an NHL job after watching BU teammate Fabbro over the previous two seasons, which included Fabbro's breakout in 2018-19.
Now he's taking over the blue line at BU and could be another key piece to an enviable Nashville blue line in the coming years.
Farrance will look to build on a seven-game point streak (7-5–12) Tuesday night when the Terriers host Sacred Heart at 7 PM.
---
Have a question or a comment for Jacob Messing? You can find him on Twitter @Jacob_Messing.