Suitors Aplenty For Winnipeg Jets' Jacob Trouba
Suitors Aplenty For Winnipeg Jets' Jacob Trouba
Suitors should be lining up for Winnipeg Jets defenseman Jacob Trouba.
Jun 11, 2019
by Jacob Messing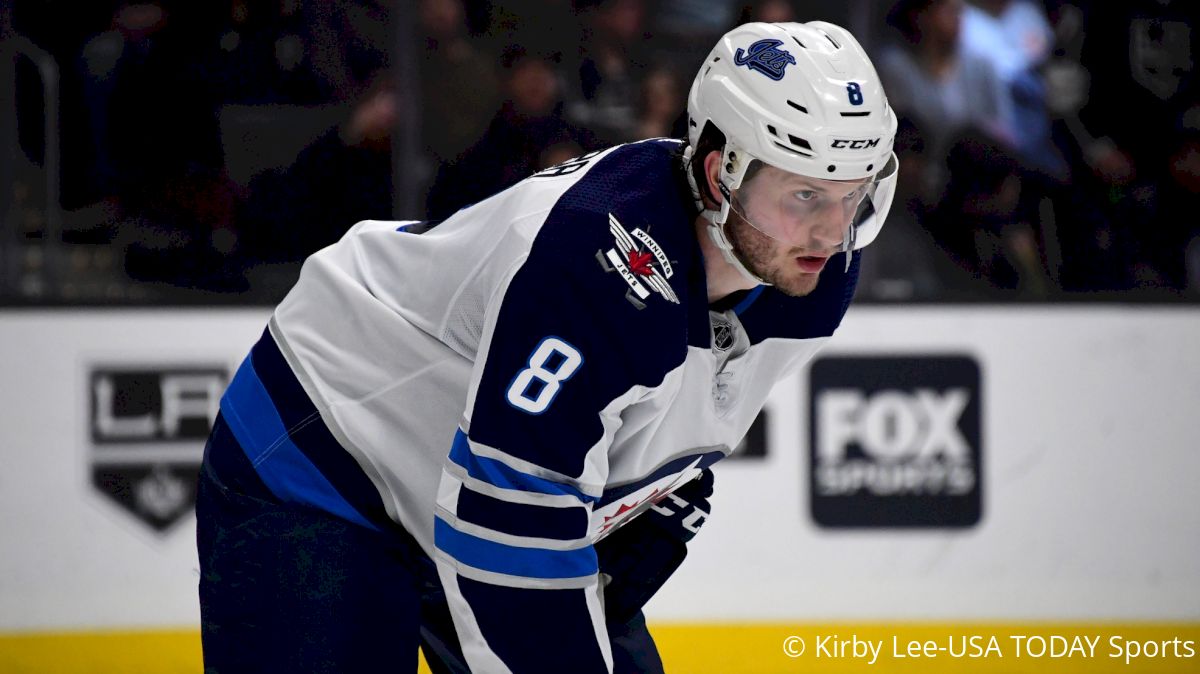 Last week I highlighted Winnipeg Jets defenseman Jacob Trouba as an NHL star on the trade block this summer and suitors should be lining up for his services.
While injuries have plagued Trouba during his six-year career—skating in more than 65 games just twice—the 25-year-old showed just what he's capable of at full health with an offensive breakout in 2018-19.
The Rochester, MI native had always been a strong, gritty defenseman in his own zone, but this time it was injuries to other Jets defensemen that thrust him into a larger role this past season. Trouba responded with a career-high 50 points (8 G, 42 A) and is headed for restricted free agency with dollar signs in his eyes.
But rumors of Trouba's frustration in Winnipeg have been prevalent for several years and in 2016, he requested a trade as contract negotiations carried into the season, where the then-22-year-old missed training camp and the first 15 games of the season.
A day later, he signed a two-year, $6 million deal and rescinded his request for a trade, stating that everything had changed when he signed and he is fully committed to the Jets.
Last summer, that contract expired and what could very well have been another holdout was taken to an arbitrator, where a one-year, $5.5 million contract was determined. Now, after proving he has the capacity to be a true No. 1 with his exciting play during injuries to Dustin Byfuglien and Josh Morrissey, Trouba is undoubtedly seeking the biggest contract of his career.
Trouba received ample playing time in all situations this season, responding with an aforementioned 50 points—18 with the man advantage—a positive relative Corsi-for percentage, balanced zone starts, a career-high shot output, and his sixth-straight season with a positive plus-minus.
The bruising defenseman has steadily improved during his career, amassing 42 G and 137 A for 179 points through 408 games, a plus-37 rating, and 22:53 ATOI. This summer, the rumors have taken the next step as gossip of his availability spreads.
Even with roughly $25 million in cap space, the Jets are in a cap crunch having just 14 players under contract from last season. With Trouba, Patrik Laine, and Kyle Connor as three notable restricted free agents, money will add up fast.
The potential return for Trouba could be enough to entice Jets general manager Kevin Cheveldayoff to make some calls in an effort to help alleviate his financial situation; No. 1, right-handed defensemen don't come cheap.
Some combination of a roster player, top prospect, defensive replacement, and high draft pick is a realistic package. But any suitor will need to know Trouba comes with a long-term extension and whether or not Trouba is willing to sign such a deal with his new team will depend on that status of the right side on the team in question. Simply put, is Trouba the new No. 1, or will he have to play the proverbial second fiddle to another right-handed defenseman?
There's no shortage of interest teams; the Detroit Red Wings, Toronto Maple Leafs, and Buffalo Sabres are of note—his wanting to play closer to home has been rumored—but when a player of Trouba's caliber is rumored to be available, every team will do their due diligence. Jets writer Ken Wiebe took a look at potential trade offers last week.
On Tuesday, I took a crack at identifying five potential landing spots for #NHLJets D Jacob Trouba: https://t.co/LgSSmrJ4uk

— Ken Wiebe (@WiebeSunSports) June 4, 2019
In Detroit, the closest he can get to his hometown, Trouba is the absolute No. 1 and would immediately become the Red Wings best defenseman. The Red Wings would likely be looking at a package that contains a combination of forward Andreas Athanasiou, defensive prospect Dennis Cholowski, and a 2019 second-round pick.
Toronto, which always seems to find its way into star trade rumors, is in a cap crunch itself and with both sides in cost-cutting mode, finding a deal would have to involve several significant contracts being swapped.
Similar to Detroit, the Buffalo Sabres have the assets to pull off such a trade and given other rumors, Rasmus Ristolainen would almost certainly be apart of it. It's hard to imagine another team offering up a defenseman of Ristolainen's caliber in a Trouba deal and still coming out with the best player.
Ristolainen, St. Louis' 2019 first-round pick, and forward prospect Marcus Davidson could be details in a package that could lure Trouba to Buffalo. Add in the chance to play with Rasmus Dahlin and Trouba could be Buffalo's top right-hander for years to come.
The summer is shaping up to be a frenzy of free agents and endless trade potential as teams look to better themselves both in terms of talent and the salary cap.
---
Have a question or a comment for Jacob Messing? You can find him on Twitter @Jacob_Messing.