2018 Michigan Tech vs Northern Michigan | WCHA Men's Hockey
Michigan Tech & Northern Michigan Battle In Generations-Old Rivalary
Michigan Tech & Northern Michigan Battle In Generations-Old Rivalary
Northern Michigan and Michigan Tech battled last year in the WCHA championship game, and the rivals are set to face each other once again.
Dec 6, 2018
by Tim Rappleye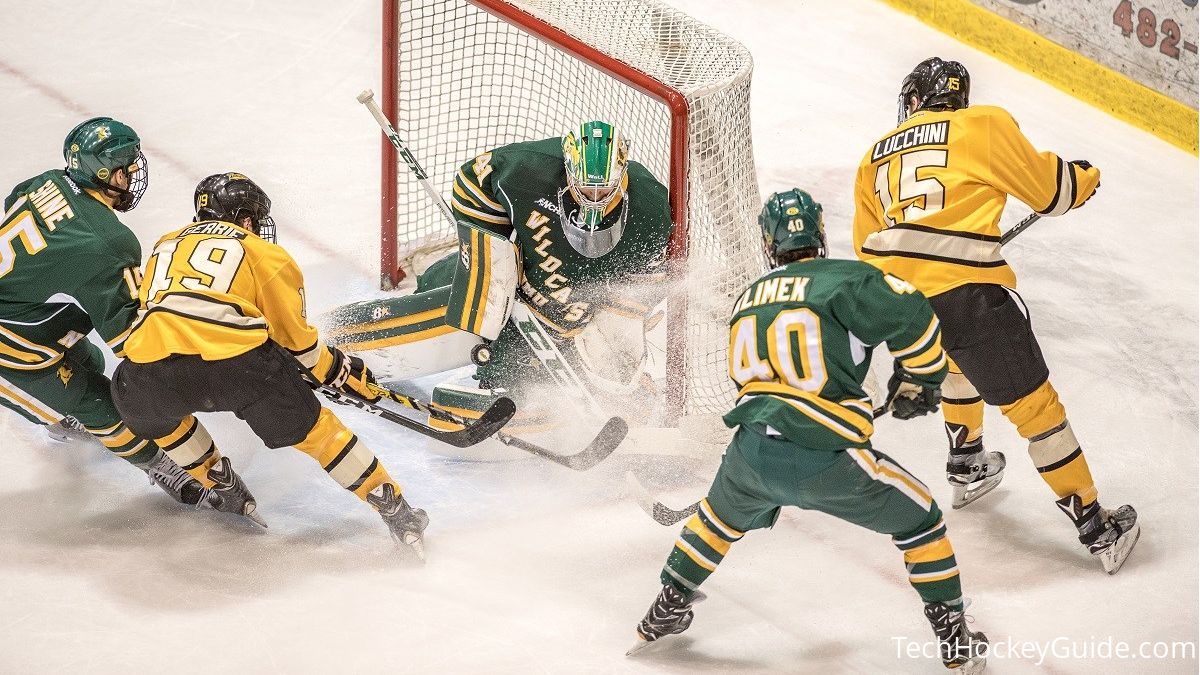 It's a Yooper hockey early Christmas present, a double dose of the best rivalry in the WCHA. In a rematch of last season's tourney championship, the Michigan Tech Huskies trek back into Marquette. This was the scene of the crime where many pundits thought they not only "stole" the inaugural Jeff Sauer Championship Trophy from the host Wildcats, but a berth in the 2018 NCAA tournament as well. The two squads play home-and-home this weekend, 100 miles apart, in a series that has been circled on the calendars of every self-respecting fan in the region.
Tech coach Joe Shawhan, a hockey lifer whose resume is permanently rooted in the Upper Peninsula, revels in this latest challenge.
"It's going to be a great pre-Christmas matchup," said Shawhan, pumping the tires of the rival Wildcats on his weekly radio show. "They have an incredible amount of talent; many people picked them to be right there with Mankato [Minnesota State]."
But although he pronounces his first place Huskies to be underdogs this weekend, he gives no quarter.
"We can play with anybody in the country as well," he said. "We've shown that."
Last year's WCHA coach of the year Grant Potulny, whose family name is Minnesota hockey bedrock, discovered that even the best college matchups in "the State of Hockey" take a back seat to this historic U.P. rivalry.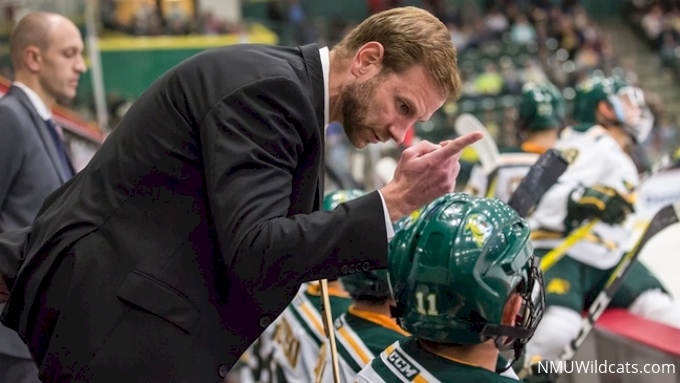 Potulny declares the Tech-Northern rivalry the best of them all.

"Living in the Gophers and Sioux rivals, Gophers-Badgers, you think you understand it, but I didn't," said Potulny, now in his second season at Northern. "The rivalry with Michigan Tech is rooted in generations of families, not just the kids going to school and the alumnae, but the communities and the people, and the pride that they have following the program."
Adding to the spice of Friday night's rematch at the Berry Center is the issue of last year's championship game ticket allotment for the visiting Huskies. Due to WCHA Policies and Procedures, Tech fans were guaranteed only 150 tickets for last year's championship game, which chafed a lot of the Tech hockey faithful.
According to WCHA assistant commissioner Matt Hodson, "Tech ended up with a consignment allotment above that . . . all parties worked together to give them a boost."
Shawhan is convinced Tech fans will be much better represented on Friday.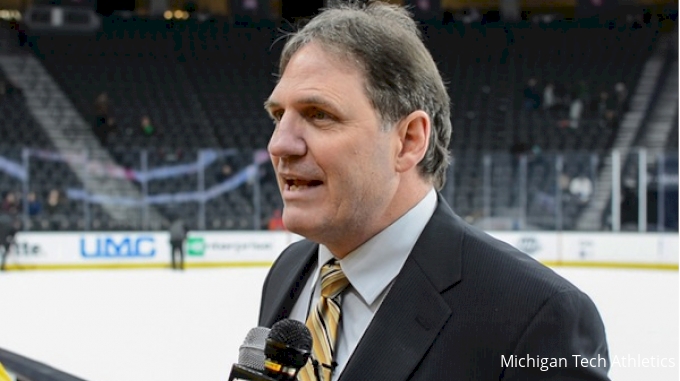 Shawhan believes his team can play with anyone in the nation.
"I imagine that they're really hoping, contrary to last year, that we gobble up as many tickets as we can," he said. "I know we'll have a lot of our people over because I've already had a number of people contacting me, saying, 'We'll see you Friday night,' 'Good luck,' things like that."
NMU's Berry Events Center presents a contrast for Tech not only in the stands but on the ice, too. The width of its Olympic playing surface is 15 feet wider than the traditional 85 feet of the MacInnes Center in Houghton.
"On that Olympic ice, they're going to be really good on Friday night's game," Shawhan said. "You can guarantee that power play is going to move the puck well."
Northern alum and former national champion Dallas Drake doesn't think the extra space will be critical.
"Olympic sheets make it hard to play a certain style, regardless if you are forced into it or not," Drake said. "I don't think ice size will be the factor that decides the outcome. This series comes down to special teams and goaltending."
It was goaltending that helped Michigan Tech wrest an NCAA berth away from Northern last March, but now goaltending will be its biggest obstacle this weekend. In all likelihood, the Huskies will spend at least 120 minutes trying to solve Northern's brilliant netminder Atte Tolvanen, the WCHA goaltender of the month for November. Potulny gets the last word as we prepare to tuck in for this weekend's popcorn double-feature.
"Atte has been our most consistent performer all season long," Potulny said. "He is playing at an elite level. We go into every game knowing he will give our team a chance to win the game."
---
Tim Rappleye is the author of "Jack Parker's Wiseguys" and "Hobey Baker, Upon Further Review," released in November. He can be reached @TeeRaps.