'Soap Hockey' Offers Slippery Alternative To Backyard Pickup Games
'Soap Hockey' Offers Slippery Alternative To Backyard Pickup Games
Created in Sweden, the game of Håsjösåpan, or soap hockey, has gone viral and has its own Kickstarter for those interested in this slippery backyard sport.
Aug 2, 2017
by John Boothe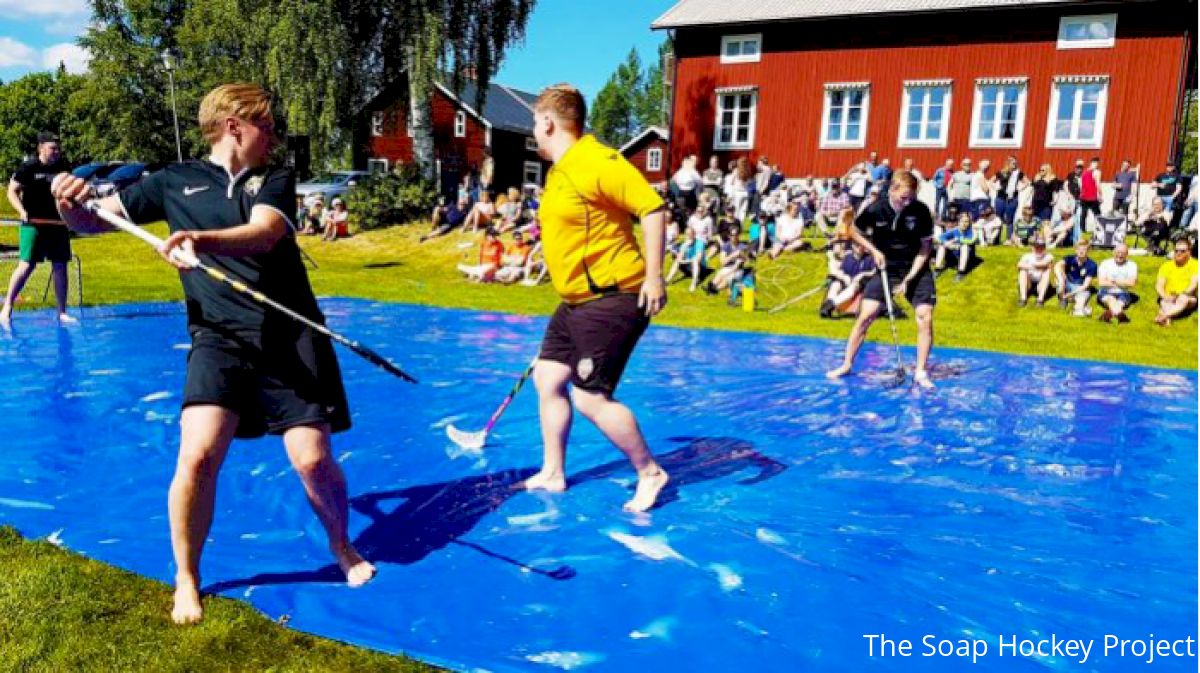 By Jacob Messing
What happens when six people try to play hockey on a soap-slicked tarp in the middle of the summertime?
Apparently, they found the answer in Sweden. It's called "Håsjösåpan," and it's sweeping the internet.
The game of Håsjösåpan takes its name from the town in which it was founded -- Håsjö -- and the Swedish word for soap or "såpan."
The man behind the sport seems to be Christoffer Backlund.
Backlund announced a Kickstarter campaign for Håsjösåpan which includes two separate packages for purchase. The basic package includes just the soap field, while the premium comes with the same nets, sticks, and balls seen in the video.
The original video and the Facebook page can be found here. The page was created in 2014 and has seemingly gone viral over the past few days as fans ache for the new sensation.
It looks like an easy path to injury, but the 9-by-14 meter field is fully padded underneath. Like any sport, it's only as dangerous as the roughest player.
Don't forget to share the video with your friends to give everyone a chance to back -- and own -- the new hockey sensation.
Have a question or a comment for Jacob Messing? You can find him on Twitter @JMessing23