The NHL recently issued a statement to its teams that AHL players can be released for Olympic participation in 2018 in Pyeongchang, South Korea.
It's not that simple, however, as only those players on strictly AHL contracts are eligible to play for their homeland. That means all players on entry-level deals, two-way deals, and one-way deals -- which would have passed through waivers -- won't be heading to the international stage.
In the end, that doesn't leave much high-end talent or rising youth for countries to use. Teams including the USA and Canada are left to search for non-NHL players to build an Olympic squad for the first time since 1994.
Disappointment ran high after the NHL opted to not join the Olympics, citing the need to stop the regular season halfway through, insurance problems, and overall cost of participation.
There are a few strong candidates on AHL-only deals that remain viable options for South Korea. Here are a few:
James Wisniewski

Chicago Wolves | D
Team USA
Wisniewski, 33, was a reliable puck-mover during his NHL career. He tallied 53 goals and 274 points in 552 games before finding himself without a job following a buyout by the Carolina Hurricanes after the 2015-16 season.
He had played just 47 seconds for the Hurricanes before an ACL injury ended his campaign. Wisniewski was just 31 at the time and was a season removed from matching a career-high 51 points.
The Michigan native signed in the KHL for the 2016-17 season after being cut from a professional tryout with the Tampa Bay Lightning. He scored a goal and tallied four points in 16 games for Admiral before signing with the AHL's Chicago Wolves, the St. Louis Blues' affiliate.
He posted four goals, 11 points, and a plus-10 rating in 21 AHL games, good production for being among the older players in the league. Wisniewski could be a solid veteran for a team destined to be filled with youth. He would bring experience, skill, and poise to Team USA in what would be his first Olympic bid.
Darren Raddysh

Rockford IceHogs | D
Team Canada

Raddysh recently signed with the IceHogs following a 16-goal, 81-point season with the Erie Otters of the OHL. The 21-year-old had a career year with the Otters, whose season fell slightly short after missing out on the Memorial Cup.
Raddysh's young age and growing development make him a near-lock for Team Canada in their quest for a third-straight Olympic gold medal. He's a strong puck-mover with a knack for leadership and understanding of the pressure that comes with development and team success.
He has a chance to cement himself as Canada's top defenseman in the coming Olympics and would likely earn a captain's letter from the coaching staff in doing so.
Chris Conner

Lehigh Valley Phantoms | RW
Team USA
Conner, 33, has bounced between the AHL and NHL for the better half of the past decade. His NHL numbers don't argue a case for Olympic participation, but his AHL stats do. In 541 AHL games, the undersized winger has scored 164 goals and 277 assists for 441 points.
Another Michigan native, Conner scored a career-high 20 goals and matched a career-high 56 points this past AHL season. His 56 points tied him for 15th in AHL scoring this season, and a similar start to the 2017-18 campaign could produce his first Olympic bid.
Similarly to Wisniewski, Conner would be a solid veteran presence on for Team USA, but on offense. His experience and dependable strong play leave him as a real candidate for Team USA.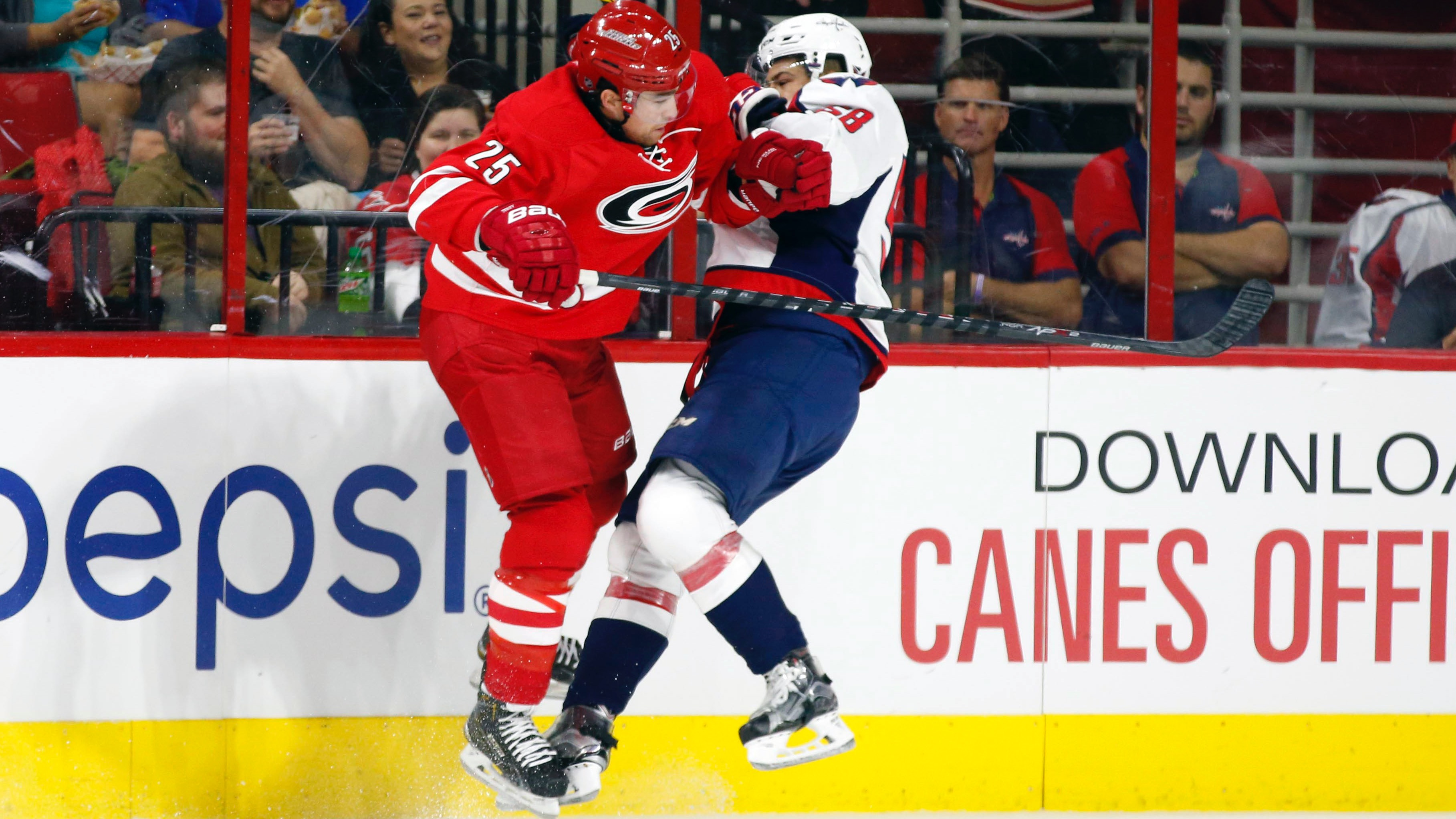 Stefan LeBlanc

Laval Rocket | D
Team Canada
LeBlanc also recently signed with his AHL team: Montreal's new affiliate, Laval Rocket. The 21-year-old LeBlanc could be another sturdy defenseman on Canada's radar as he enters his first AHL season.
He doesn't score as much as Raddysh, but he consistently upped his offensive output for the Mississauga Steelheads in the OHL and flipped his plus-minus to a plus-24 rating this past year.
Leblanc is likely in for a bit of a learning curve as he discovers the big transition that comes from entering the AHL form the OHL, but he has shown the ability to learn quickly. As long he plays his game, he could form the core of Canada's defense with Raddysh.
Tyler Kelleher

Milwaukee Admirals | RW
Team USA

After a standout year at the University of New Hampshire, Kelleher was a Hobey Baker finalist and a coveted forward. At 5-foot-6, he'll easily be among the AHL's smallest forwards in 2017-18.
But the 22-year-old has learned to rely on his incredible skill and ability play to his strengths which saw him net 24 goals and 63 points in 40 collegiate games this past season. He improved his point totals in each of his four seasons with the Wildcats.
Kelleher will be given the year to prove he can compete among bigger and more sophisticated opponents as he fights for a potential NHL future.
His unique skill and tremendous speed will be hard for USA's management to deny as they compete for a gold medal without legitimate NHL players' help.
Chris Bourque

Hershey Bears | LW
Team USA
Bourque finished tied for eighth in AHL scoring last season with 17 goals and 60 points in 76 games. The former second-round pick was never able to translate his game to the NHL, but he has been an elite AHL player.
The 31-year-old has tallied 219 goals and 639 points in 658 AHL games since 2004. He remains another viable veteran option for Team USA's forward group, but adding too many veterans is sure to slow down the team as speed and raw talent will be the theme of the Olympics without NHL players.
However, Bourque would likely beat out Conner if Team USA opts for a single veteran on the offense, as Bourque's number remain better across categories; Bourque is also two years younger and may have the edge in speed.
---
Have a question or a comment for Jacob Messing? You can find him on Twitter
@JMessing23
.