St. Louis Blues' Alex Pietrangelo Poised For Career Year
St. Louis Blues' Alex Pietrangelo Poised For Career Year
Alex Pietrangelo of St. Louis is poised to have a great 2017-2018 NHL season after the Kevin Shattenkirk trade.
Jul 26, 2017
by Jacob Messing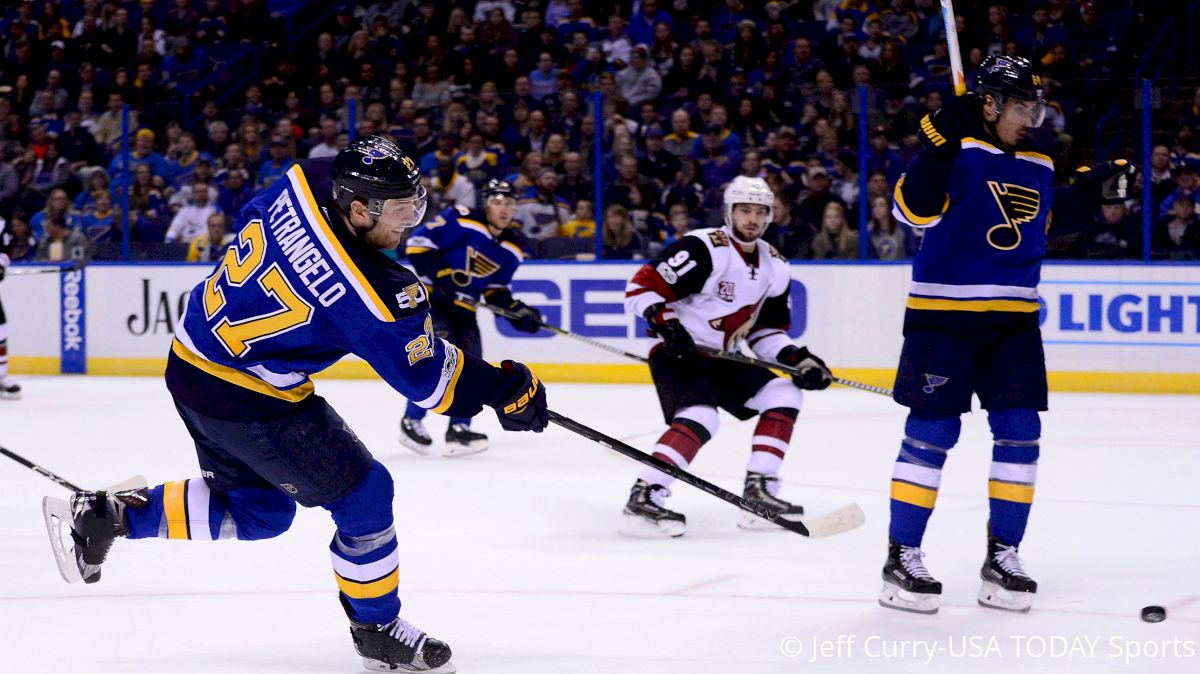 The St. Louis Blues unwrapped a somewhat hidden present in Alex Pietrangelo after the team traded Kevin Shattenkirk at the deadline last season.
Pietrangelo, 27, recorded a career-high 14 goals in 2016-17 and finished 41st in the league for takeaways and fifth among defensemen in the same category. He also finished 14th in the league in turnover plus-minus, behind only Jaccob Slavin for defensemen.
The Ontario native was originally drafted fourth overall in 2008 and showed another level following Shattenkirk's departure, scoring five goals and 18 points in 20 games.
After the trade, eight of Pietrangelo's 18 points came on the power play, where he took over the top spot that had belonged to Shattenkirk for the past several seasons.
His scoring pace following the trade is comparable to that of Brent Burns, Victor Hedman, and Erik Karlsson; the trio finished first, second, and third in defensive scoring in 2016-17.
In order to reach those heights as a defenseman, Pietrangelo needs a spot on St. Louis's the top power unit. Leading up to the Shattenkirk deal, Pietrangelo had scored just 11 power play points in 60 games on the second unit.
Burns, Hedman, and Karlsson were three of four defensemen to record 25 or more power play points and finish top-four in defensive scoring. Shattenkirk is the fourth.
Pietrangelo's 20-game production over an 82-game pace would round out to 32 power play points, which would have placed him second in the league, behind only Hedman.
St. Louis also converted on 21.3% of power plays, which could help Pietrangelo surpass his career high of 51 points, which he recorded in the 2011-12 and 2013-14 seasons.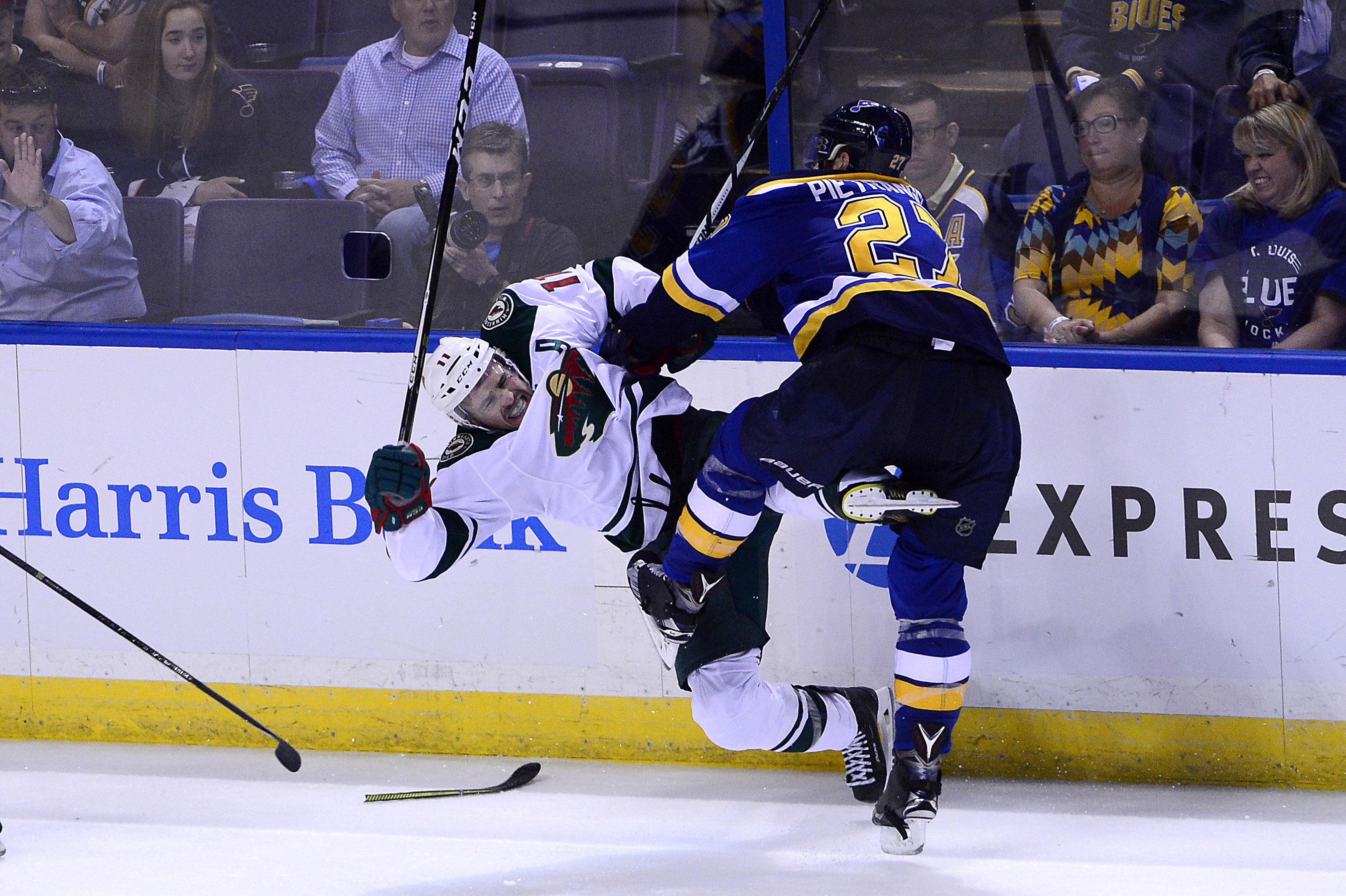 Pietrangelo has widely been underutilized during his seven-year career and remains an underrated player for what he provides his team.
He was a stable depth defenseman on Team Canada for its gold medal performance at the 2014 Olympic Games and the 2016 World Cup.
But the 27-year-old is just entering his prime years, as are Blues forwards Vladimir Tarasenko, Jaden Schwartz, and newcomer Brayden Schenn. Then there's Alex Steen, Paul Stastny, Vladimir Sobotka, and Patrik Berglund who remain strong NHL forwards.
An increase in ice time will also support Pietrangelo in achieving new career highs. He finished eighth last season in average time on ice, playing 25:16 per game. As St. Louis continues to be annual Stanley Cup contenders, coach Mike Yeo will lean on Pietrangelo as the team's number one defenseman.
Part of his increased ice time can be attributed to being the new power play ace, while another part will be due to his reliability to push play in the right direction as he consistently remains on the right side of the possession numbers.
There is also the need to fill the near-20 minutes of ice time Shattenkirk received each game, and a large chunk of those minutes will fall on Pietrangelo.
Each chip is falling into place for the soon-to-be household name as he cements himself among the elite defensemen of the NHL.
---
Have a question or a comment for Jacob Messing? You can find him on Twitter
@JMessing23.