The 2017-18 fantasy hockey season is approaching fast, and since your league members are already preparing so should you.
You might not get the chance to draft Connor McDavid or Sidney Crosby, but with the right plan and knowledge of player value your depth can help you claim the 2018 league title.
It's not difficult to name the two or three best players on any given team, but when you're trying to win your weekly matchups it's arguably more important to identify dark-horse candidates and potential breakout players. The production of superstars ebbs and flows, so having a solid foundation will provide insurance in times of bad performances.
Highlighted below is a lurking player on each Western Conference team overshadowed by the name-power of his teammates. Each outlined player has the ability to quickly turn into a must-have guy at any point this year.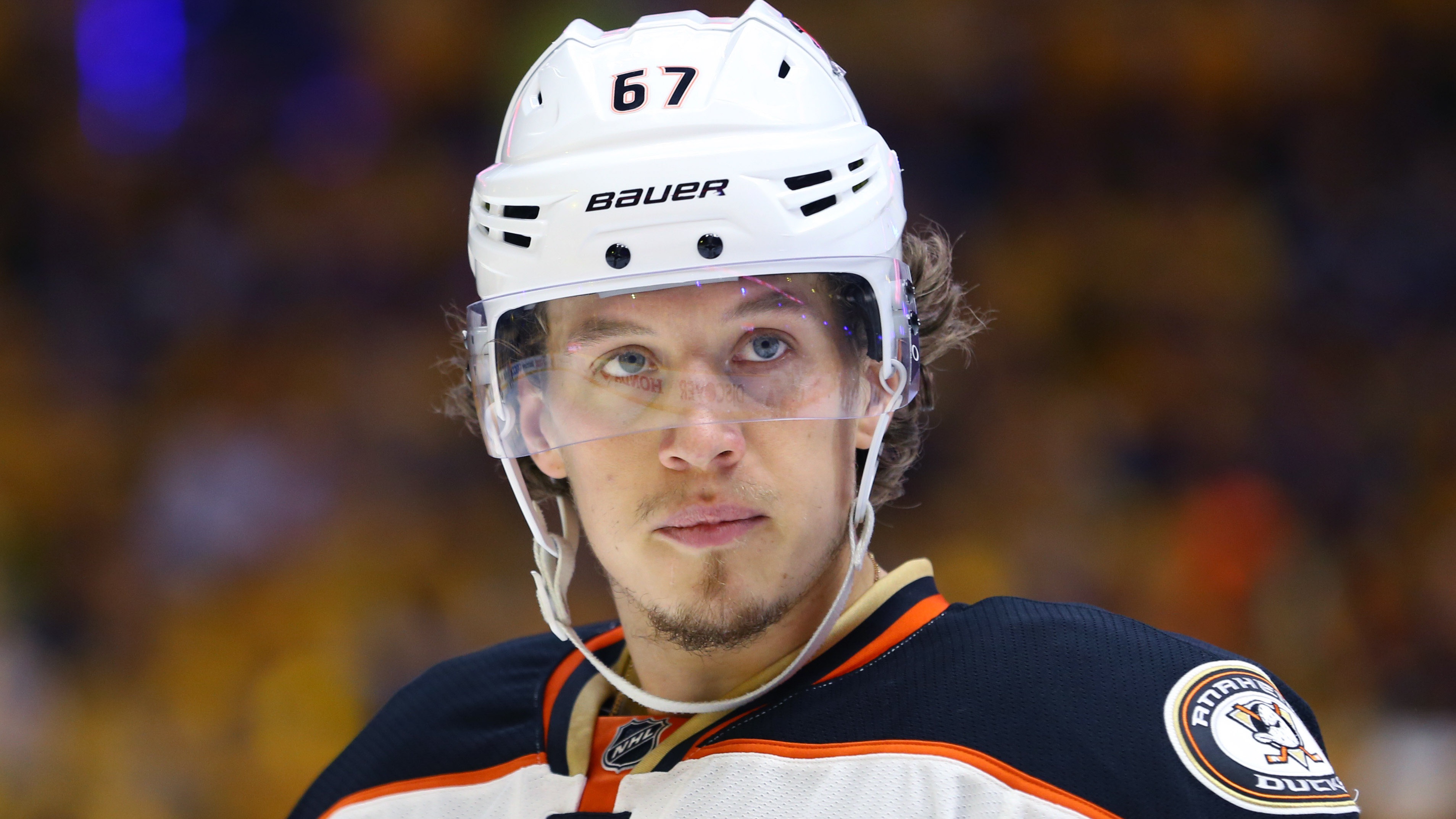 Anaheim Ducks

Rickard Rakell | C
Rakell has improved his goal and point production in each of the past three seasons and has proved to be a late-round steal in the draft. The Swede, who is just 24 years old, provides solid cross-category coverage and will even chip in hits if your league tracks that.
Rakell should see a fair rise in ice time, which will likely translate to more shots, which will bring more goals and points as he continues to grow his game.
Rakell will likely be another steal this year as teammates Ryan Getzlaf, Ryan Kesler, and bounce-back candidate Corey Perry remain the go-to Ducks.
Arizona Coyotes

Dylan Strome | C
Strome, 20, was sent back to the OHL's Erie Otters after an underwhelming seven-game stint with the Coyotes to start the 2016-17 season. Strome was the third overall pick in a loaded 2015 draft class and is ready to start his NHL career.
He is a prime candidate for the Calder Trophy race and has dominated the OHL in each of the past three seasons. He's stronger, faster, and more mature. Perhaps most importantly, he's about to join a revamped Arizona roster with promising youth and proven veterans.
Teammates Oliver Ekman-Larsson, Max Domi, and Derek Stepan will be the high-end Coyotes picks, leaving Strome available all draft long.
Calgary Flames
Dougie Hamilton | D
Hamilton blossomed into a 50-point defenseman last season and has now increased his goal and point production in each of his past three campaigns. While it means nothing to fantasy, he finished ninth in Norris Trophy voting in 2016-17, which means his average ice time should finally break 20 minutes.
Hamilton is one of the few defensemen with a great ability to generate cross-category coverage. He finished fifth in shots for defensemen last year and 39th in the league. At just 24 years old, there's plenty of room for improvement.
Johnny Gaudreau, Sean Monahan, and Mark Giordano still overshadow the growing defenseman, but he won't be available much longer after their selections.
Chicago Blackhawks
Brandon Saad | LW
Saad has constantly left his fan base wanting more, but shouldn't be knocked for his consistently strong play. He's one of those guys whose fantasy value doesn't quite match his true value to an organization. Fans also should remember that he's just 24 years old, and still at the beginning of his career.
He has scored 53 points in each of the past two seasons and has done so without a superstar linemate or the time on ice he's warranted. A return to the wing of Jonathan Toews will increase each of their value this coming season.
Toews, Patrick Kane, and Duncan Keith are among Blackhawks who will be drafted before Saad, leaving him available in mid-to-late rounds.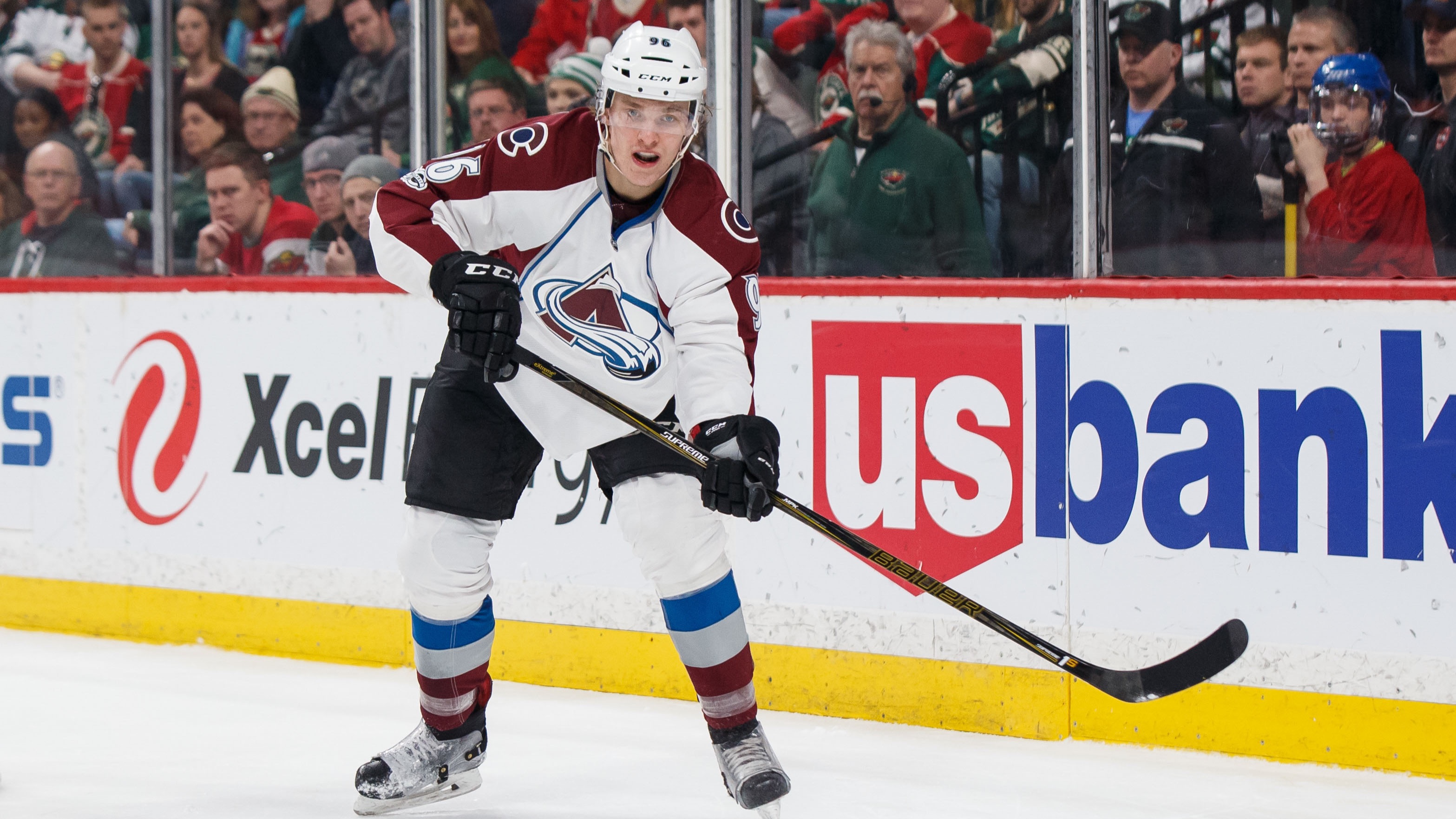 Colorado Avalanche
Mikko Rantanen | RW
Rantanen, 20, may have been the only bright spot for the Colorado Avalanche this past season. His 20 goals and 38 points will both be topped this year as nearly every other Avalanche player is primed for a bounce-back season.
He and breakout candidate Nathan MacKinnon could form one of the league's elite duos in the coming years and put the team back into annual playoff contention. His scoring will justify his lack of overall category coverage.
MacKinnon, Gabriel Landeskog, and Matt Duchene--should he stay--will receive higher draft status. If Duchene were to be traded, Tyson Barrie would also be a higher priority than Rantanen.
Dallas Stars
Alex Radulov | RW

Radulov had a strong transition back to the North American game after four years --he is 31 years old -- in the KHL, and he was paid handsomely for it. The Stars loaded up this summer and are rumored to play the power forward with Jamie Benn and Tyler Seguin.
Regardless of position, Radulov will be surrounded by the most talented teammates of his career, perhaps excluding international play with Russia. It's not farfetched to expect him to outdo his 18-goal, 54-point campaign from last year.
The loaded Stars will see Benn, Seguin, and John Klingberg go first as Radulov remains a solid option in middle rounds, but don't wait too long.
Edmonton Oilers
Oscar Klefbom | D

Klefbom had a breakout season last year and has become Edmonton's number one defenseman, especially with Andrej Sekera being sidelined until 2018.
Klefbom blossomed into an active shooter and jumps into the play, and he'll only get better with the growing games of the team's youth in McDavid and Leon Draisaitl. Klefbom himself is only 24. His ice time, points, and powerplay points will each see a significant rise in 2017-18.
McDavid, Draisaitl, and Cam Talbot will be bigger targets, but don't think Klefbom's new number one status will go unnoticed; he could be worth taking a tad earlier than where he would normally go.
Los Angeles Kings
Mike Cammalleri | C
Cammalleri is one of the best under-the-radar signings this offseason and is likely looking at a bounce-back year alongside Anze Kopitar. The seven-time 20-goal scorer still has a lot left in the tank at his age --he is 35-- and is a solid contributor in shot output.
He's also coming off of a career-low shooting percentage of 5 percent, which you should attribute more to bad luck than loss of skill. The pendulum should swing the other way this year.
The Kings fantasy offering of Kopitar, Drew Doughty, and Jeff Carter -- to name a few -- will help Cammalleri remain available in late rounds. He could be a huge catch should he stay healthy.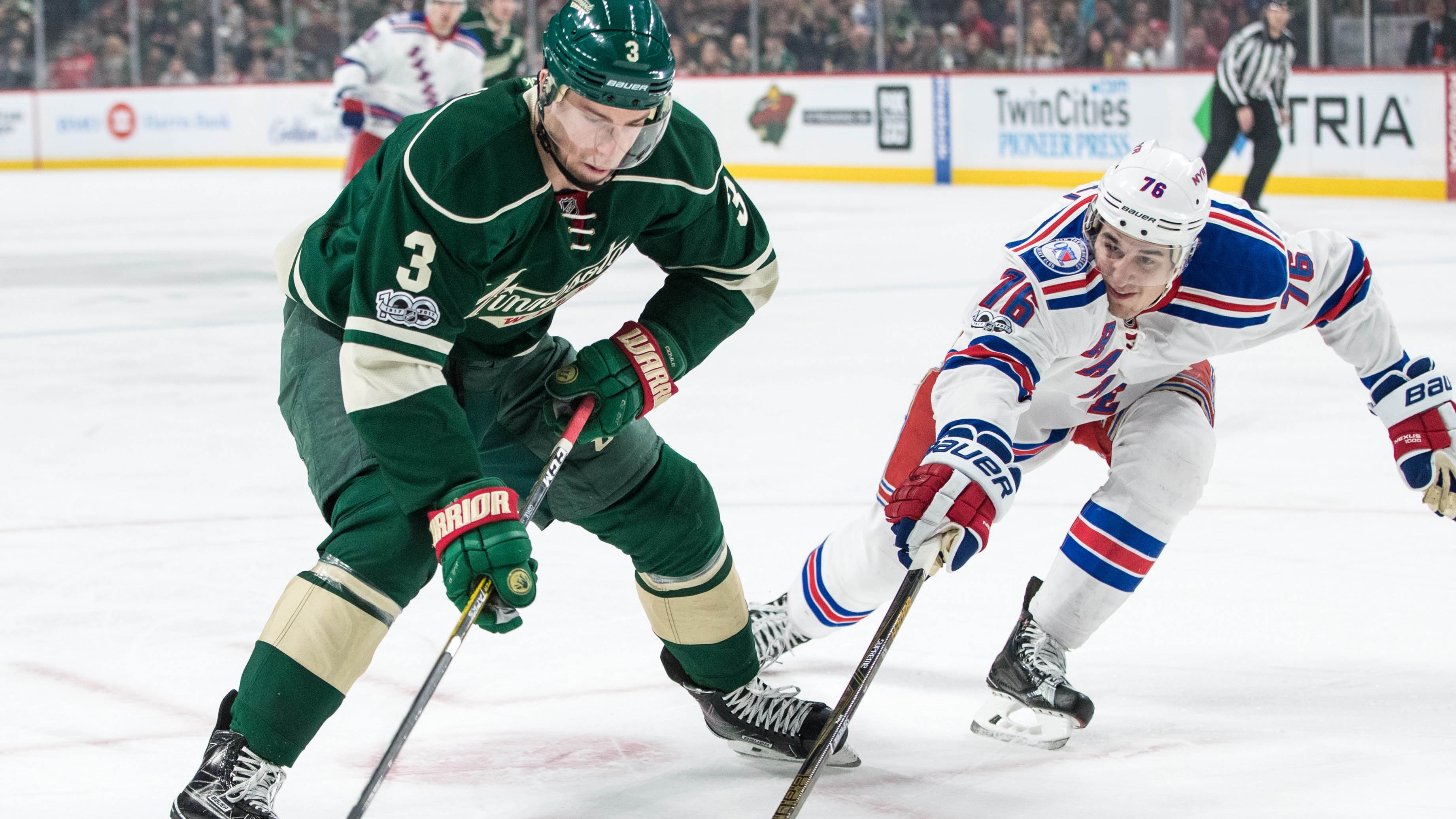 Minnesota Wild

Charlie Coyle | C
Coyle, 25, is coming off of a career year and the fifth consecutive season in which he has increased his point output. He is also an above-average contributor for hits and blocks, if your league tracks those statistics.
Coyle is a reliable cross-category depth player who is likely to crack the 60-point mark this season. He's also played 82 games three seasons in a row, showcasing top durability.
Mikael Granlund, Ryan Suter, and Devan Dubnyk take the top spots for Minnesota players when it comes to fantasy, but Coyle has the chance to join their league this season.
Nashville Predators
Scott Hartnell | LW

Hartnell is a premier bounce-back candidate whose offense declined after falling out of favor with coach John Tortorella. Columbus bought him out to save cap space and at 35 years old he'll be out to prove he can still contribute.
His 12:04 average ice time dragged his numbers down across the board. It was a savvy depth signing for Nashville and he's likely to score 20-plus goals and tally roughly 50 points.
Filip Forsberg, P.K. Subban, Ryan Johansen, Roman Josi, Viktor Arvidsson, and Ryan Ellis -- can you really pick just three -- are destined to be the first Predators off the board, leaving Hartnell as a viable mid-round option.
San Jose Sharks
Mikkel Boedker | LW
Boedker had a forgettable first year in San Jose and is likely to outperform his 2016-17 stats by a wide margin. He'll likely never live up to his eighth overall draft position, but can be a reliable scorer. Entering the middle of his career at age 27, he'll be playing with a chip on his shoulder.
He's never scored 20 goals or 60 points, but he has the ability to be a contributor in deeper leagues and could be a short-term replacement for Patrick Marleau.
Brent Burns, Joe Pavelski, and Martin Jones will be the go-to Sharks in fantasy drafts, followed by Logan Couture and Joe Thornton, but Boedker's expected rebound could be a large reason management has been reluctant to add pieces this summer.
St. Louis Blues
Robby Fabbri | C
Fabbri, 21, has shown flashes of brilliance during his two years with the Blues and is set to explode in the next year or two. He went through a slight sophomore slump this season and then tore his ACL after 51 games.
His 2016 postseason performance of 15 points in 20 games displayed his ability to compete at the highest level. The youngster wasn't shy under pressure.
Vladimir Tarasenko, Alex Pietrangelo, and Jake Allen will be the go-to Blues players and others will follow as Fabbri remains on the board. He can be a late-round steal if his breakout comes quick, or he can be dumped with low remorse for another player with a fast start to the season.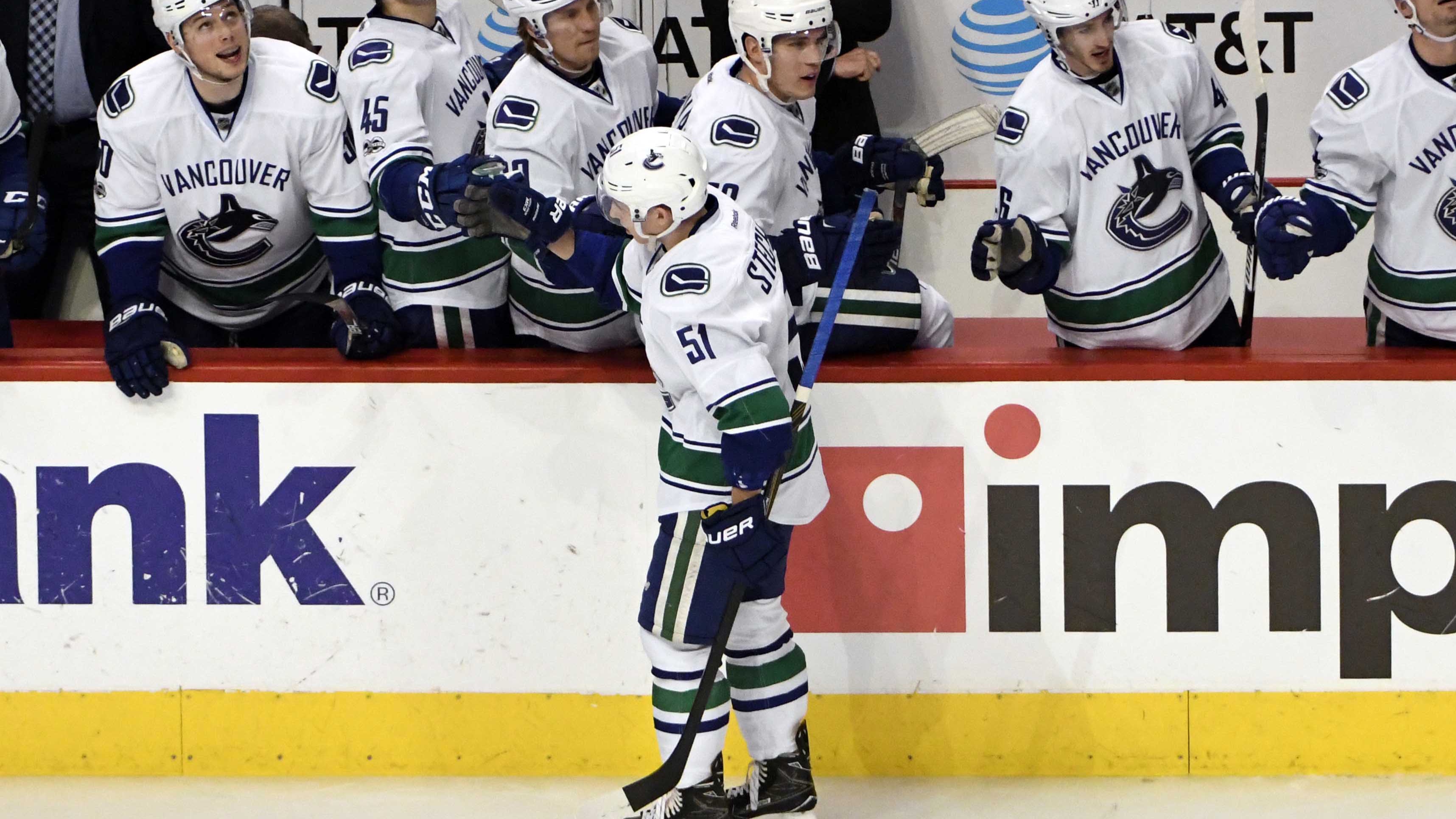 Vancouver Canucks
Troy Stecher | D
Stecher will quickly find himself as the Vancouver Canucks' top defenseman. He led all Canucks defenders in his rookie season and will be used to further plug the hole left by Nikita Tryamkin.
Even with the singing of Michael Del Zotto, Stecher remains a key piece moving forward as Alex Edler ages and other defensemen seem to be playing above their depth spot. Stecher is 23 years old.
Sam Gagner, Bo Horvat, and Sam Gagner will be drafted higher, even if the organization doesn't hold a lot of fantasy firepower. Stecher will probably go undrafted in many leagues, but would be worth a late-round flier in deeper leagues.
Vegas Golden Knights
Vadim Shipachyov | C
Shipachyov has spent the past eight years in the KHL, and he consistently joins the league's top scorers. He just turned 30, so should have plenty left in the tank. He's Vegas' top center and will receive the minutes that go along with the title. He's set up to play alongside solid NHL veterans and be on the top powerplay unit.
The recent NHL success of Alexander Radulov and Artemi Panarin means Shipachyov could come with real offensive upside in his first NHL season.
James Neal, Jonathan Marchessault, and Marc-Andre Fleury will likely go higher than Shipachyov, but if you're looking for a complete shot in the dark, he's a solid bet to score in the NHL.
Winnipeg Jets

Bryan Little | C

Little, 29, is hardly a dark horse candidate, but Winnipeg is so loaded with fantasy talent that his consistent production will make him a steal for the position in which he's likely to get drafted. He's surrounded by enough youth to maintain his consistent play of his 10-year career.
In a full season, which he hasn't had since 2013-14, Little can contribute 20-plus goals, 60-plus points, and close to 200 shots and 20 powerplay points.
Being behind Mark Scheifele, Patrik Laine, and Dustin Byfuglien -- and Nikolaj Ehlers, Blake Wheeler, and Jacob Trouba -- will see Little remain available longer than he should.
Keep an eye on the Eastern Conference dark horse list coming soon.
Have a question or a comment for Jacob Messing? You can find him on Twitter @JMessing23.