Avs Taking Offers For Matt Duchene: Here Are 7 NHL Teams Still In The Hunt
Avs Taking Offers For Matt Duchene: Here Are 7 NHL Teams Still In The Hunt
The NHL is nearly three weeks into free agency, and while big names such as Jaromir Jagr and Jerome Iginla continue to search for new homes, all eyes are on the Colorado Avalanche and center Matt Duchene.
Jul 20, 2017
by Jacob Messing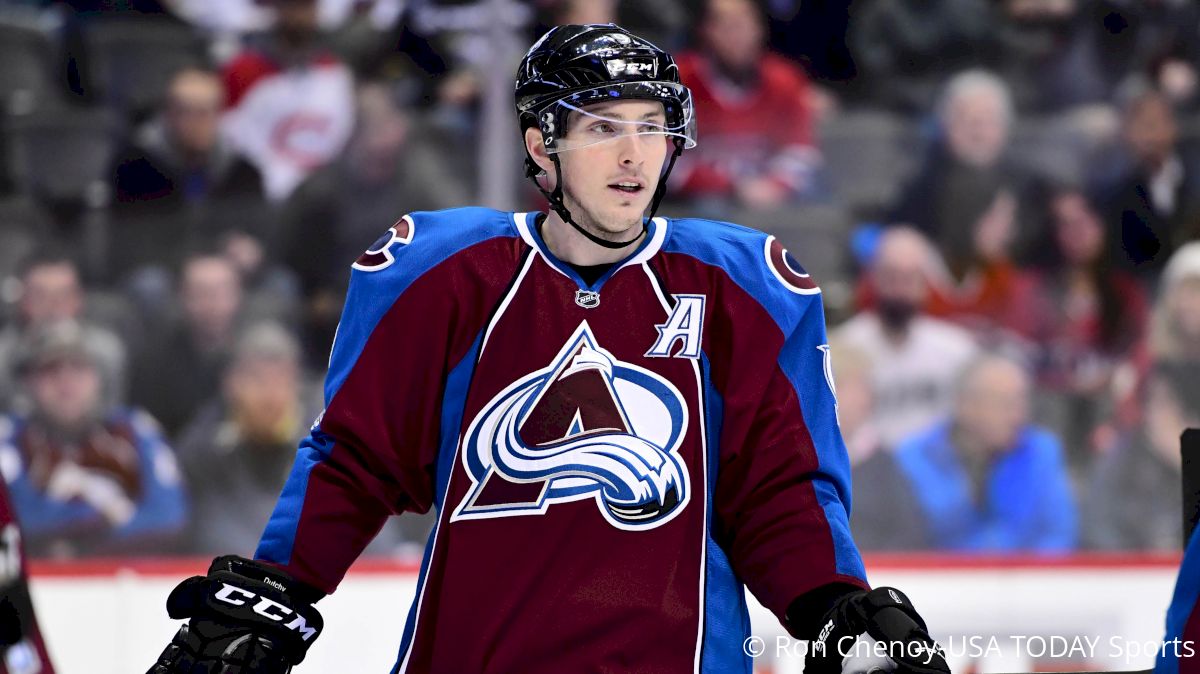 The NHL is nearly three weeks into free agency, and while big names such as Jaromir Jagr and Jerome Iginla continue to search for new homes, all eyes are on the Colorado Avalanche.
Colorado is continuing its rebuild, and general manager Joe Sakic is dangling 26-year-old center Matt Duchene as a trade possibility around the league in exchange for upgrading the Avs' blue line.
Duchene is coming off the worst season of his eight-year career, but it's arguable that almost every player on the Avalanche is set to bounce back in 2017-18.
However, Duchene's return to form is almost certain to come in a new city as a trade seems imminent. It's hard to blame Sakic for being patient after what seems like a complete loss of an investment when he dealt Ryan O'Reilly to the Buffalo Sabres two years ago.
It's likely that Sakic fielded calls from every other franchise, but some teams decided not to wait around as they chose to boost their rosters through free agency. But the market for Duchene absolutely remains hot. Below are seven teams that are certain to remain in the hunt for Duchene.
Boston Bruins
The Boston Bruins have had a quiet offseason so far. The organization's changeover this summer has included losing Colin Miller in the expansion draft, letting Drew Stafford and Dominic Moore walk in free agency, and buying out Jimmy Hayes.
The to-do list already includes re-signing breakout scorer David Pastrnak and depth winger Ryan Spooner. The minimal presence in free agency means management either believes a few prospects will earn spots in training camp or general manager Don Sweeney has been kicking tires.
The Bruins have been a consistent presence in endless Duchene rumors and could solidify their top six with by adding the speedy center to play alongside Pastrnak, Patrice Bergeron, Brad Marchand, David Krejci, and David Backes.
The team would boast incredible center depth but would likely shift Duchene to the wing, much like Boston did with Backes last season.
Potential assets to offer:
F Ryan Spooner, D Brandon Carlo, D Jakub Zboril, draft picks
Carolina Hurricanes
Carolina and Colorado could be a perfect match in a deal for Duchene. The Hurricanes have been on the rise the past few seasons and have seen some strong growth from their young offense.
But the blue line is what drives this team, and the oldest member in its top six is Klas Dahlbeck at 26. Then, there is Justin Faulk, who is the only Hurricanes defenseman with a cap hit over $1 million in 2017-18.
Carolina GM Ron Francis has been active on the trade market in recent years to help the offense, and the strong possession team is lacking one thing: a No. 1 center.
Bringing in Duchene would fill that void and would have a domino effect on the lineup by shifting Jordan Staal and Victor Rask down the middle to help spread offense.
Potential assets to offer:
F Teuvo Teravainen, D Noah Hanifin, D Jake Bean, draft picks
Columbus Blue Jackets
Columbus is another team that seems to be playing guys above their current level. Alexander Wennberg has shown promise as a future No. 1 center but would be best suited as the second-line middleman as he continues to develop.
Adding Duchene would be momentous for a team that finished 20th last season in faceoff percentage. He has increased his faceoff percentage in each of the past four years and led the league last season, winning 62.6 percent of his draws.
Coming off the best season in franchise history, Columbus will enter 2017-18 with high expectations from fans and management alike. The loss of William Karlsson, Scott Hartnell, and Sam Gagner will be felt, however, if each replacement comes from within the franchise.
Duchene will likely cost a roster forward of some caliber but could be had for the right price of strictly defensemen.
Potential assets to offer:
F Boone Jenner, D Ryan Murray, D Gabriel Carlsson, draft picks
Los Angeles Kings
The Los Angeles Kings have spent right up to the cap maximum for the past several seasons, and while the expenditures have brought two Stanley Cups (2012 and 2014) to Hollywood, they have caught up with the franchise.
The Kings haven't won a playoff series since 2014 but still boast Anze Kopitar, Jeff Carter, Drew Doughty, and Jonathan Quick. Kopitar, Tyler Toffoli, and Jake Muzzin are prime bounce-back candidates in 2017-18.
Mix that potential output with career years from Alec Martinez and Tanner Pearson -- in addition to a slight resurgence from Dustin Brown -- and the team could return to its playoff-winning ways.
However, if new coach John Stevens wants to play the goal-scoring Carter alongside playmaker Kopitar, as ex-coach Darryl Sutter toyed with at times, Duchene would be a great fit to line up at the second-line center position alongside Toffoli to help balance scoring.
Potential assets to offer: F Nick Shore, D Derek Forbort, D Kale Clague, draft picks
Montreal Canadiens
Alex Galchenyuk seems to have remained in the doghouse even after the hiring of coach Claude Julien during the 2016-17 season. Galchenyuk's ability to be a center remains undetermined and would be a perfect trade chip in a Duchene deal.
The Canadiens are in win-now mode and winning usually entails a top-line center. Colorado's search for defense could have been supported with Mikhail Sergachev or Nathan Beaulieu attached to Galchenyuk, but Montreal has since dealt each defenseman to other teams.
Montreal GM Marc Bergevin would be unwise to relinquish another young defenseman, but win-now mode requires risk and oftentimes a slight dip into the future. However, a Stanley Cup looks nicer than high prospects and future potential.
It would also be unwise for a strong contender to head into the season with an unproven Philip Danault as the No. 1 center and aging Tomas Plekanec as the No. 2.
Potential assets to offer:
F Alex Galchenyuk, F Artturi Lehkonen, D Noah Juulsen, draft picks
Nashville Predators
It's been made clear the Nashville Predators' top four defensemen are untouchable. The Stanley Cup runners-up have made some interesting changes this summer: losing James Neal in the expansion draft, trading Colin Wilson for practically nothing, and bringing in Alexei Emelin.
That's not to mention the possibility of retirement for captain Mike Fisher. The offense has taken a step back on paper, but full, healthy seasons from Ryan Ellis, P.K. Subban, and Roman Josi would help make up for it -- so would a strong start to the season from Filip Forsberg and Ryan Johansen re-discovering his goal-scoring touch from his days in Columbus.
But if Viktor Arvidsson struggles to repeat his 31-goal, 61-point breakout campaign, the offense will absolutely need help.
Being able to play Duchene as the second line center would shift newcomer Nick Bonino into the more suitable third-line role he's flourished at over the past few seasons.
Potential assets to offer:
F Kevin Fiala, F Vladislav Kamenev, D Dante Fabbro, draft picks
New York Islanders
Islanders GM Garth Snow clearly admires his defensive lineup and probably deems Nick Leddy and Johnny Boychuk untouchable. Colorado won't have interest in 36-year-old Dennis Seidenberg or much interest in a defenseman who doesn't generate much offense.
That basically leaves Calvin de Haan, who would be a solid upgrade for Colorado but would also leave Sakic wanting much more, seeing as de Haan hasn't shown much poise as a legit top-pair defenseman. That's not a knock on his play -- it's just a determination of caliber that few defenseman are capable of playing at in the NHL.
The unlikeliness of offering the type of defenseman that Sakic is looking for means the Islanders would likely have to pay a bigger price than the teams listed above, except maybe Nashville.
But paying the price for Duchene to lure Islanders center John Tavares to sign a crucial extension within the next year certainly seems worth it.
Potential assets to offer:
F Brock Nelson, D Calvin de Haan, D Adam Pelech, draft picks
Have a question or a comment for Jacob Messing? You can find him on Twitter @JMessing23.