Bill Foley's plight to secure a name for his Las Vegas NHL team just got even more complicated.

On Wednesday, the U.S. Patent and Trademark Office threw another curve ball toward the NHL's 31st franchise team when it denied its application for a Vegas Golden Knights trademark. Officials said the name and logo bore too much of a resemblance to The College of St. Rose Golden Knights, a NCAA Division II program in Albany, New York.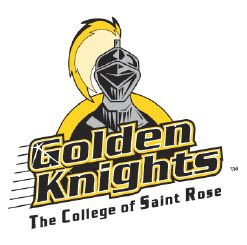 Despite this, Las Vegas doesn't seem concerned.

"There are countless examples of college sports teams and professional sports teams with coexisting names, including Vegas Golden Knights and Clarkson Golden Knights, UCLA Bruins and Boston Bruins, U of Miami Hurricanes and Carolina Hurricanes, etc.," the team's management said in a statement to Sports Illustrated. "We will plan on making these arguments and others in our detailed written response."

The franchise must submit their written response by June 7, 2017. In the interim, Las Vegas will continue to sell Golden Knights-branded merchandise and market the team accordingly.

"We believe, at the end of the day, all parties will embrace the fact that we are the Vegas Golden Knights and this absolutely will work out," Murray Craven, the team's senior vice president, told The Las Vegas Review-Journal. "I hope people don't overreact to this at all. We believe everyone will be satisfied. We are only going to enhance the name Golden Knights for everyone. That's our goal. I won't put words in Bill Foley's mouth, but we all believe this will be fine."

Earlier today, ESPN reporter Darren Rovell wrote that a worst-cast scenario would result in Las Vegas cutting a deal with The College of St. Rose for naming rights.


St. Rose College has a $9 million deficit & just cut $340,000 in athletic scholarships. Vegas Golden Knights will, at worse, strike deal.

— Darren Rovell (@darrenrovell) December 8, 2016
But even if Las Vegas can clear this latest hurdle, they may still have to contend with
trademark challenges from the U.S. Army
. It launched a legal review of the NHL team's name last week for its similarity to the U.S. Army's Parachute Team, which has been called the Golden Knights since the 1960s.
The saga to lock in an identity for the new NHL team began on Nov. 22, when Foley and franchise owners announced the team's name and logo.