ECHL
Don't Panic About Any ECHL Team's Start, Not Until Dec. 15, Anyway
Don't Panic About Any ECHL Team's Start, Not Until Dec. 15, Anyway
Unless it's, oh, Dec. 15, it's too early to panic about any ECHL team. That's what I always tell people, anyway. There's time for things to fall into place.
Nov 21, 2023
by Justin Cohn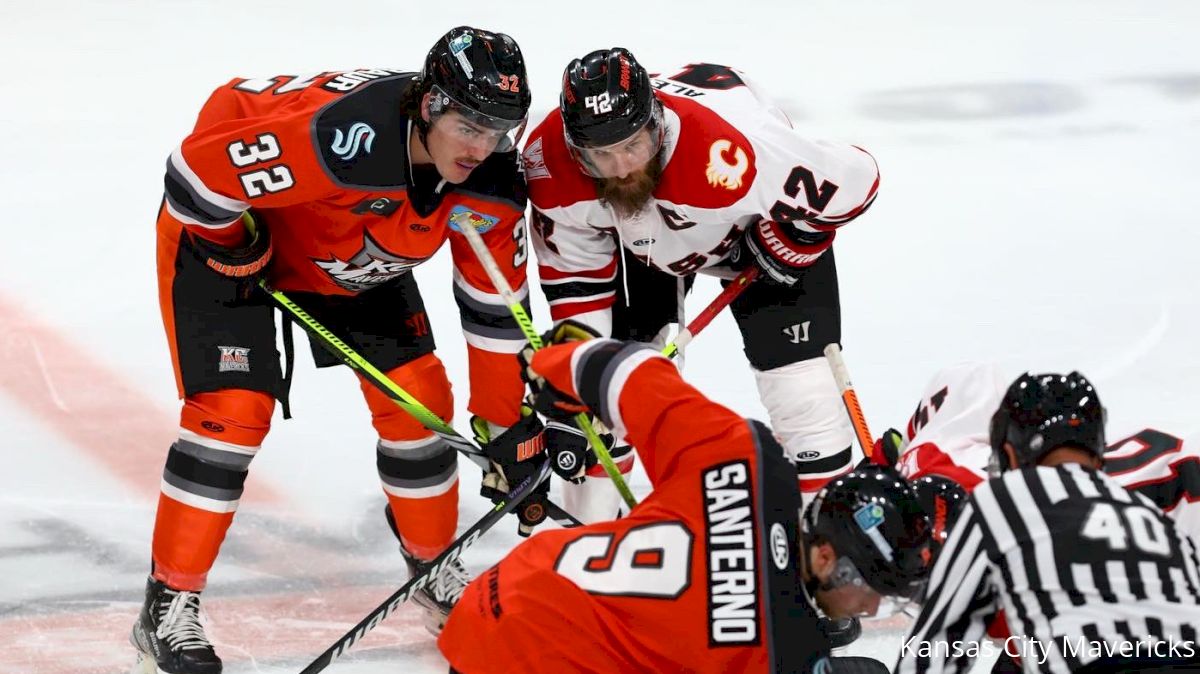 Unless it's, oh, Dec. 15, it's too early to panic about any ECHL team. That's what I always tell people, anyway.
So, if you're in a market you thought was ripe to win a Kelly Cup, but the start has been anything but hot – looking at you, Allen Americans, Indy Fuel and Reading Royals fans – don't fret yet.
We're less than five weeks into the season, and so much can change. So much always does.
The ECHL is two tiers below the NHL, and there's very little time for coaches to work with their teams before the regular season begins. There are no rookie camps here. No prospect tournaments. Heck, some teams don't even play preseason games.
What ECHL coaches get are less than two weeks of training camp, when they're still waiting to find out who will be assigned to them by their NHL or American Hockey League affiliates.
When the season begins, the coaches' rosters seldom are exactly what they anticipated when they constructed them over the summer; some players renege on agreements and play overseas, others retire for jobs they cannot refuse.
Did I mention they're always waiting with bated breath on who the NHL and AHL affiliates will give them? Or, worse, take away?
Roster Moves 🔁
Presented by @ElmosPizza

Cameron Supryka (D) had returned from the @BellevilleSens.

Also, we have traded Joe Gatenby (D) and William Provost (F) to the @AllenAmericans for forward Chad Butcher and future considerations. pic.twitter.com/m5QhnXO7Ws

— Fort Wayne Komets (@FWKomets) November 20, 2023
Then, there are the rookies.
ECHL teams spend the summer jostling over potential impact rookies, players at the junior or college level who were overlooked by NHL and AHL scouts, but until those players actually suit up in the pros, one just never really knows.
Plenty of players who put up mountains of points in major junior fizzle in the ECHL, and plenty of former college players suddenly transform from checking forwards to playmakers in the pro systems.
For every physical rookie defenseman breaking into the ECHL ranks with promise, there's another who gets caught flatfooted nightly and is an unexpected defensive liability.
It takes some time to determine if rookies can cut it in the ECHL. At least until December.
You can bet about every team below .500 right now came into the season thinking they had stud rookies who they're now looking to unload. (But a note on that: Just because a rookie fizzles now, doesn't mean he won't thrive in another system).
One example last season was Jordan Martel, who had six assists in 13 games for the Fort Wayne Komets. He was traded to the Utah Grizzlies and had 18 goals and 44 points in the next 45 games.
The point here is not to panic.
Last season, the Toledo Walleye were 9-10-3 on Dec. 15. Toledo then went on a 13-4-2 run, finished the regular season 45-19-8 and reached the conference finals.
Allen was 6-13-1, went on a 16-8-0 run, finished the regular season 37-32-3 and reached the division finals.
The Adirondack Thunder were 5-11-4 on Dec. 15 and made the playoffs with a 32-29-11 record. Other teams – Fort Wayne and the Jacksonville Icemen, for instance – resurrected their seasons after poor starts.
I'm by no means claiming it's advisable for teams to slouch on how they put their teams together or begin the season, but coaches will be the first to remind you it's how the team finishes, not how it starts. And, if personnel is the issue, history has proved rebuilding on the fly is possible in the ECHL.
I'm not going to say easy, but possible. Just ask the Komets, who did it each of the last two seasons and made the playoffs. Just don't ask them about losing Game 7s in the first round of the playoffs both years.
There always are playmakers to be found at this level. Maybe they're recently retired and regretting it, maybe they're languishing in the Southern Professional Hockey League. Serviceable goalies are around, too, because there just aren't enough teams in the minor leagues for all the quality netminders.
In my experience, it's the defensemen who are tougher to find. If you need someone to anchor the penalty kill or quarterback the power play, someone you really can rely on, you may have to pull off a big trade. But trades are kind of fun in the ECHL; since there are no guaranteed or multi-year contracts, teams are free to make moves without it impacting their bankroll beyond that season.
And let's not forget the impact the players returning from overseas hockey can have.
It's not uncommon for top-tier players to return to North American because they didn't care for the brand of hockey abroad, didn't get what they were promised or were just homesick.
Luck can be an ECHL team's best friend, too, as it tries to make a turnaround.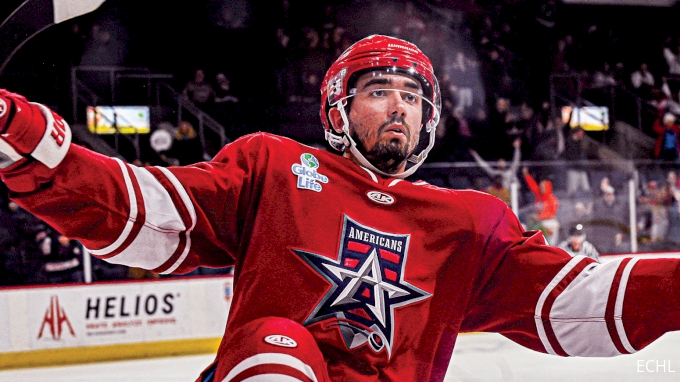 Hank Crone, the ECHL's MVP and Rookie of the Year last season, rejoined Allen (3-10-0) last week after skating only three games with the AHL's Chicago Wolves, who most people probably thought would have him all season.
I doubt Crone will be in the ECHL long, but you just never know. It's the ECHL, and it's not even December.
I know what you're thinking, though: If I shouldn't get overly worried about a poor start, doesn't that mean that a hot start means nothing? Well, not nothing, but there's some truth in not taking great starts for granted. Just last season, the Worcester Railers got off to a wicked 16-2-1 start, then missed the playoffs at 34-34-4.
Usually, a good start is exactly what it seems – you've got a good team.
There's nothing to indicate that the Kansas City Mavericks (12-2-0), Greenville Swamp Rabbits (11-2-0) and Trois-Rivières Lions (10-2-0) are headed for a fall. Sometimes, you just catch lightning in a bottle and can ride it through.
But it takes some luck, like avoiding injuries and call-ups, not losing anyone to Europe and having a team that maintains its passion the length of the season.
The Idaho Steelheads did last season; they were 18-3-1 on Dec. 15 and never wavered, finishing with the best regular season in ECHL history, at 58-11-3.
They were swept in the Kelly Cup Finals, though, by the Florida Everblades.
Florida looked good early (14-4-3 on Dec. 15), mediocre late in the regular season (finishing 38-25-9), then extraordinary in the postseason.
The Everblades won the Cup in 2022 and knew that hockey in April, May and June is a lot more important than hockey in October, November and December.
---
Justin A. Cohn is FloHockey's ECHL columnist. He has covered professional hockey for the Fort Wayne Journal Gazette since 1997. He's on all social media platforms @sportsicohn and his daily work is at www.journalgazette.net.