NCAA DI Men's Hockey
CCHA RinkRap: A Week Of Noteworthy Goals And Performances In The CCHA
CCHA RinkRap: A Week Of Noteworthy Goals And Performances In The CCHA
The CCHA has become a league of mercury, every school taking feverish turns sweeping one another. A look at the league standings gives you vertigo.
Nov 14, 2023
by Tim Rappleye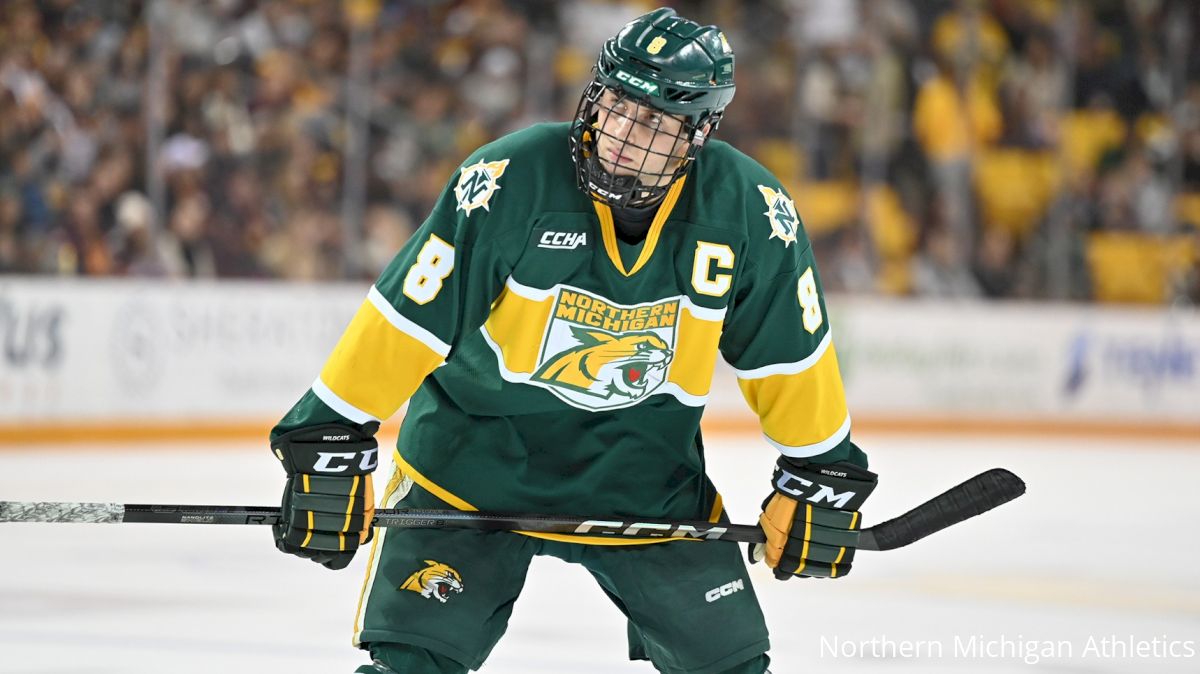 The CCHA has become a league of mercury, every school taking feverish turns sweeping one another. A look at the league standings gives you vertigo.
This is the latest from the league, which now goes by the mantra, "Expect the Unexpected."
My Kaptain, My Kaptain
Captaincy carries more status in hockey than any other sport. The player with the "C" stitched on his shoulder confers with referees, never ducks the media and is expected to deliver on the ice and in the locker room.
In the history of NCAA hockey, there has never been a Russian captain, until this season, when Northern Michigan's coaches bequeathed the "C" to senior Artem Shlaine of Moscow.
There were two formidable Russian players in recent years dressing for Penn State – Denis Smirnoff and Nikita Pavlychev – but neither player ever wore a C, or even an A, for the Nittany Lions.
Last Friday in Marquette, Shlaine delivered like a champion.
The first career hatty for Arty! #NMUwildcats pic.twitter.com/x9bVuZUcBO

— Northern Michigan Hockey (@NMUHockey) November 11, 2023
With the Wildcats trailing the Lakers by a goal in the third period – in danger of falling six games below .500 – Shlaine scored the tying and winning goals. It completed his first NCAA hat trick, and it couldn't have come at a better time for coach Grant Potulny.
"That's a huge response by our captain," Potulny said Friday night. "I told him after the game, that's like a Steve Yzerman-type goal. That's big time."
Shlaine weighed in on the performance, too.
"It's been a while since I scored a hat trick," Shlaine said. "I think the last one was high school or something."
The captain chipped in a pair of assists in Saturday's OT win, and his Cats find themselves in third place in the volatile CCHA standings.
The Falcons' Frequent Guest
Rico Blasi's third-year Tommies continue to reach new milestones, recently enjoying the first road sweep in program history, which came at Bowling Green's venerable Slater Family Ice Arena.
For Blasi, it was a continuation of a remarkable hockey odyssey he's had at college hockey's old barn in Northern Ohio.
Blasi first stepped foot into Slater on Feb 15, 1991, as a freshman winger for Miami of Ohio. It was the first of 43 CCHA clashes he's had at Slater as a player and coach, a span of more than three decades.
"I enjoyed playing in it as a player, and obviously many years as a coach," said Blasi on Saturday's bus ride home. "The fans are really knowledgeable and into it, and proud. That's what college athletics is all about, just a fun place to play."
🎥 Cooper Gay scores twice before Quinton Pepper's first collegiate goal wins it for @TommieMHockey!https://t.co/wTOM7r4GVG#CCHAHockey | #RollToms

— CCHA (@CCHAHockey) November 12, 2023
For the record, Blasi's lifetime record at Slater Arena is 2-4-1 as a player, 17-9-4 as the Miami coach and 2-4 as coach of the Tommies, for a 21-17-5 record over 32 years.
His Tommies, as predicted by Michigan Tech's Joe Shawhan, are perched in first place in the CCHA standings.
Is his squad a legitimate contender for the 2024 MacNaughton Cup?
"I'm not sure, as I haven't seen everybody," Blasi said. "Certainly, we feel we can play, focus on what we do and then be ready to go."
Flashy Freshman Of 10,000 Lakes
At nearly the exact same time Saturday night, a pair of freshmen defensemen from the State of Hockey delivered game-winning goals.
One justifiably is the most hyped newcomer to the CCHA, San Jose draft pick Eric Pohlkamp of Bemidji, who broke a tie with a power-play wrist shot past Michigan Tech's Blake Pietila with 3:52 remaining in regulation.
The other was scored by the largely unknown Evan Murr, the Minnesota State freshman who juked a defender with seven seconds remaining, before depositing the overtime winner at Ferris State. Murr's first career point completed a sweep for the Mavs and led to a purple dogpile in Big Rapids.
"I knew the time was clicking down pretty quick," Murr said excitedly. "I knew we had to get a shot off in the last 10 seconds. It was pretty awesome."
Mavericks head coach Luke Strand has nothing but praise for his young standout.
"Murr-sy is going to be a really, really good player," Strand said. "Those moments [overtime] don't phase him. That's a big goal for a young guy."
Over in Bemidji, Pohlkamp's second career goal capped off the greatest comeback in BSU hockey history, as the Beavers climbed out of a 4-0 hole.
"This one feels really good," said Pohlkamp, who mastered his NHL-caliber shot as a kid in his Brainerd back yard on a rink and a shooting gallery produced by his father Joe Pohlkamp, a former college football player for St. Cloud. "He built me a rink in our back yard. He's done everything for me."
Pohlkamp's father was in attendance for the big night, too. He was there celebrating his 60th birthday with family and friends.
@BSUBeaversMHKY makes largest comeback in DI era erasing a four-goal deficit in 6-4 victory over Michigan Tech Saturday night.https://t.co/EsX74XEeXo#GoBeavers #BeaverTerritory

— Bemidji State Beavers (@BSUBeavers) November 12, 2023
Bemidji has a recent history of terrible starts, and coach Tom Serratore hopes this historic win will change his club's fortunes.
"How can we not build on this?" Serratore asked in the post-game. "We've got to somehow get into a rhythm, but it's been hard for us."
In-state rival Minnesota State found it's rhythm – and its power play – in Big Rapids this weekend, thanks to clutch performances from fifth-year stars Lucas Sowder (four assists) and Sam Morton (three goals, one helper).
Together, they returned MSU's power play to life by creating telepathic passing seams.
"They have magic on the ice, but they have magic as people," Strand said. "They've been through the program the longest, and they've got a major investment [in] the program as grad students. They've got pride to put the team on their backs."
CCHA Firing Squad
In this era of five-goal games, it is a fact of life that finding the back of the net is hard, really hard.
No one scored more than Wayne Gretzky, and his goals per game average was .60 goals per game. The guy chasing Gretzky for the NHL's all-time goal title is Alex Ovechkin, and he scores .61 goals per game. Bottom line, anyone scoring over half a goal per game is elite.
A pair of CCHA snipers are well above that mark early in the season.
Lost in Northern Michigan's exciting sweep of Lake State was the continued goal production of Laker senior Jared Wescott. His four-goal weekend gives him nine goals in 10 games this season, a sensational .90 average. He has been making reputable Division I goalies look mortal, beating them cleanly without the aid of bodies piled up in the crease. He put on a scoring clinic this weekend in Marquette.
Northern freshman Tanner Latsch leads the nation with an unsustainable 1.4 average (seven goals in five games), but he went down with an injury, so his sample size is too small to be significant, yet. Latsch's numbers will be worth revisiting once he has amassed a dozen games.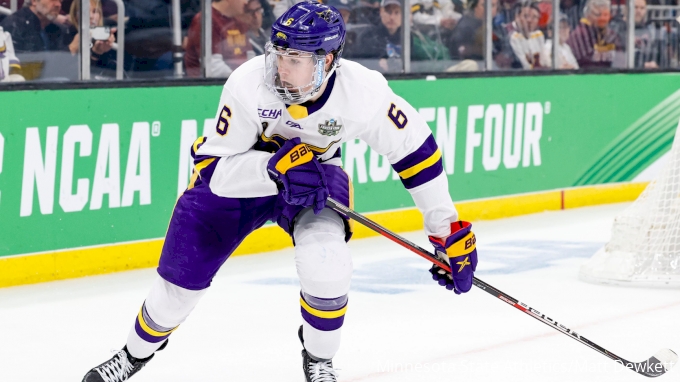 Before being shelved with a career-threatening ACL/MCL knee injury last November, Sam Morton was leading Minnesota State with six goals in 10 games played. His loss from the Maverick lineup often was cited as the cause for MSU's midseason tailspin.
Since returning this fall, he has fired in seven goals in eight games (.875).
Balancing out the two partial seasons gives readers a better picture of Morton's prowess: 13 goals in 18 games, .72 goals per game. That's rarified air.
Morton admits he has evolved as a sniper.
"In the past few years, I've been finding success just trying to get it off my stick as fast as I can," Morton said Saturday. "So, if I get a look inside the dots, I'm just trying to release it quick because it's hard for the goalies to react."
Message here: Dusting off pucks before shooting is hazardous to your scoring percentage.