2023 Wheeling Nailers vs Toledo Walleye
Pat Mikesch Proving Doubters Wrong With Strong Start For Toledo Walleye
Pat Mikesch Proving Doubters Wrong With Strong Start For Toledo Walleye
Toledo Walleye head coach Pat Mikesch knows that anything less than competing for a championship is unacceptable in Toledo. He's off to a favorable start.
Nov 14, 2023
by Justin Cohn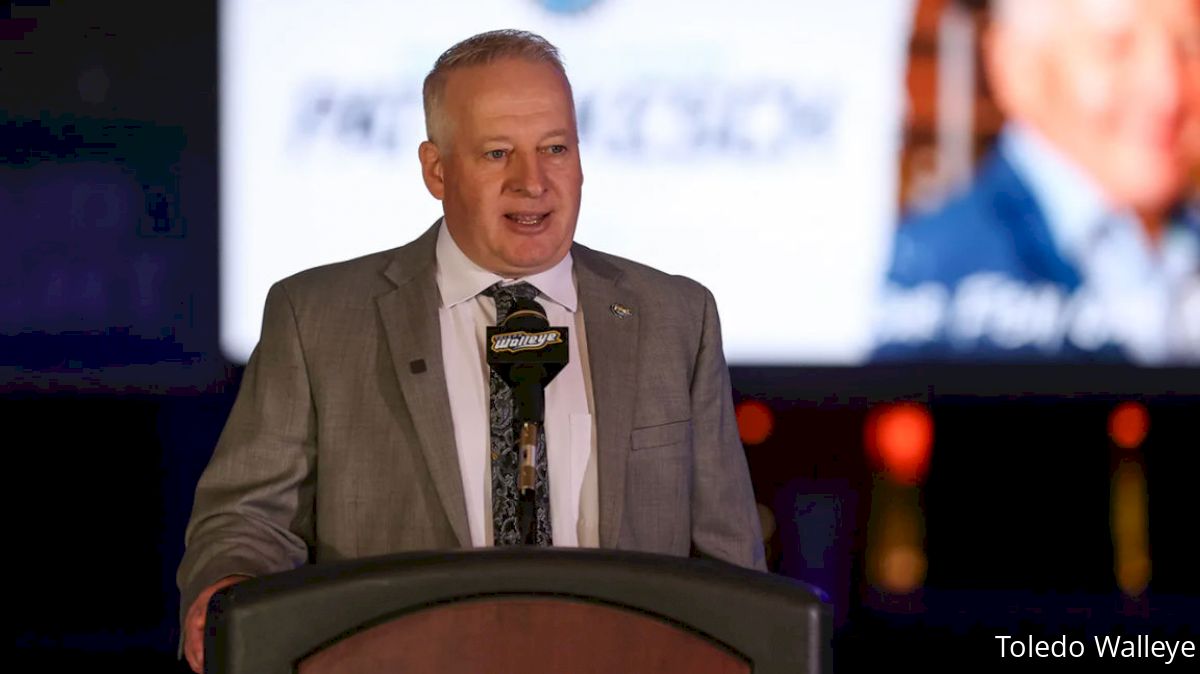 Twelve years ago, Pat Mikesch arrived in Green Bay, Wisconsin, to be Derek Lalonde's top assistant coach with the junior-level United States Hockey League's Green Bay Gamblers.
Lalonde gave Mikesch a piece of advice that sticks with him to this day: Settle down, don't take things too seriously.
"He said, 'All I want you to do is spend time talking offense. Just let these guys know what you're thinking in all situations. They're going to be a sponge to you,'" Mikesch recalled last week. "Where I thought I had to be a little robotic and serious when I first started coaching, he let me know to just relax and be myself."
Maybe that's why, when seemingly everyone outside of Toledo, Ohio, wondered how the ECHL's Toledo Walleye could choose Mikesch to be their coach this season – and certainly some people in Toledo were befuddled, too – Mikesch just shrugged off the scrutiny and went into his new job with quiet confidence.
And, he's got Toledo off to a tremendous start – it's 5-1-1 and was atop the Central Division heading into Tuesday. That's pretty good, considering Mikesch came to the Glass City without any experience in the professional ranks; he was an assistant coach at his alma mater, Michigan Tech, from 2004 to 2011, an assistant with the Gamblers from 2011 to 2014, and then the Gamblers' head coach from 2014 to 2022.
For Toledo fans who have watched their team field championship-caliber teams year after year, without getting to hoist the Kelly Cup, an obvious concern with Mikesch, 50, was that he never made it out of the first round of the playoffs as a USHL head coach, and he missed the postseason three times.
Lalonde, who coached the Walleye from 2014 to 2016 and now coaches the NHL's Detroit Red Wings, played a big part in Mikesch's hire. So did Dan Watson, who coached the Walleye from 2016 to 2023, took them to Kelly Cup finals in 2019 and 2022, and now is the head coach of the American Hockey League's Grand Rapids Griffins.
The Griffins and Walleye are the Red Wings' minor-league affiliates.
Mikesch knows that anything less than competing for a championship is unacceptable in Toledo.
"It's an expectation," Mikesch said. "The fan base has seen what works, and they want that repeated year after year. And they want that final game to go their way, as well. Wherever you're at in hockey, there's always pressure to be better. But there's an expectation in Toledo, for sure, that we need to have a team that we put on the ice that represents the organization and the city as well."
So far, so good.
Heading into Tuesday, Toledo ranked first among the ECHL's 28 teams in offense (5.57 goals per game), 17th in defense (3.43 goals against), second on the power play (27.3%) and second on the penalty kill (90.6%).
Sam Craggs led the Walleye in scoring with six goals and 13 points, and Toledo had arguably the league's most formidable goaltending tandem with John Lethemon, the reigning ECHL Goaltender of the Year, and Jan Bednar.
When Mikesch took the Toledo job July 13, some solid pieces of the roster already were in place, having been recruited by Watson and assistant coaches Alden Hirschfeld and Brent Bain, who remained to be on Mikesch's staff.
Hawkins ➡️ Bliss ➡️ Centazzo 🚨 pic.twitter.com/s38ni9PIwV

— Toledo Walleye (@ToledoWalleye) November 12, 2023
Those players included, Mikesch said, Brandon Hawkins (the ECHL's best goal scorer), Craggs, Conlan Keenan, Brandon Kruse and Mitchell Lewandowski.
Other big signings, such as Orrin Centazzo and Kirill Tyutayev, were leaning toward playing for the Walleye early in the summer. Once Mikesch signed on, they did, too.
And still other players, such as Grant Gabriele, were sought and signed by Mikesch, who believes his strength is in player development, as it should be after so many years in college and junior hockey.
There are certain things you expect from a Toledo team – explosive offense, particularly in transition play; dangerous special teams; and good goaltending – and Mikesch has them churning for the most part, though Bednar's save percentage was .892 and Lethemon's .845, numbers they'd surely like to improve in what could be the league's toughest division.
It helps that Mikesch's recruiting philosophy matches that of Watson and Lalonde, though Mikesch has a particular affection for small, fast players. Seven Toledo forwards are 5-foot-10 or smaller.
"I think we recruited the same type of players (as Toledo had in the past)," Mikesch said. "We'd like to be a transition team and a puck possession team, all the talking words any coach in our league would probably be talking about, but I think we've been willing to take some smaller forwards who are very competitive kids. Orrin Centazzo is a great example of that. He's undersized, but you would never put down 5-9 on the line chart and think that's how he plays."
Mikesch speaks with Lalonde weekly, and Watson checks in on the Walleye a couple times a week. Some of that is to be expected – Lethemon and Alexandre Doucet are on NHL contracts, and Bednar and Trenton Bliss are on AHL deals – but it's a little bit more than that; Lalonde and Watson want the Walleye to finally hoist a Kelly Cup and offer guidance if Mikesch needs it.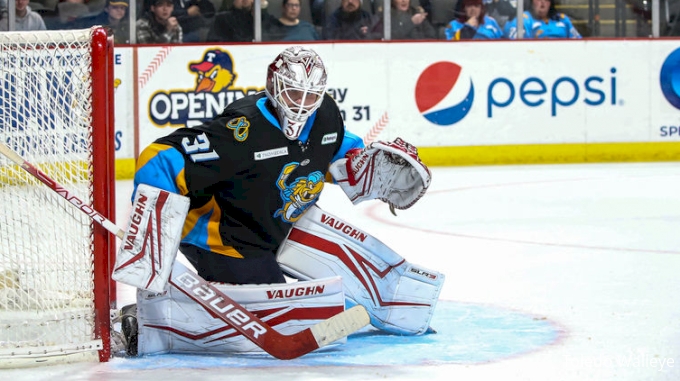 Mikesch said coaching in the ECHL is similar to coaching in the USHL, especially when it comes to working on the fundamentals and dealing with travel challenges. The schedule, though, will become more complicated. Toledo was tied with the Utah Grizzlies for the fewest games played with eight apiece.
Toledo's next 33 games all are within the division, so we'll see what kind of adjustments Mikesch makes against some of the ECHL's top coaches, including the Cincinnati Cyclones' Jason Payne, the Wheeling Nailers' Derek Army and the Indy Fuel's Duncan Dalmao.
Toledo's offense has been particularly impressive against Jesse Kallechy-coached Fort Wayne – that's the most heated rivalry in the league – and the Walleye have outscored the Komets 27-16, while winning 3-of-4 meetings.
That right there bodes very well for Mikesch in terms of gaining everyone's early-season confidence, but Mikesch's true evaluation will come in how he develops talent for the Red Wings and Griffins and, perhaps most of all, if he guides Toledo to postseason success.
He's off to a great start, even if many didn't expect it.