N/A - League
How Much Does It Cost To Play Ice Hockey?
How Much Does It Cost To Play Ice Hockey?
Playing competitive hockey at any level comes with many expenses, from equipment to ice time to travel. Jacob Messing breaks it down.
Oct 3, 2023
by Jacob Messing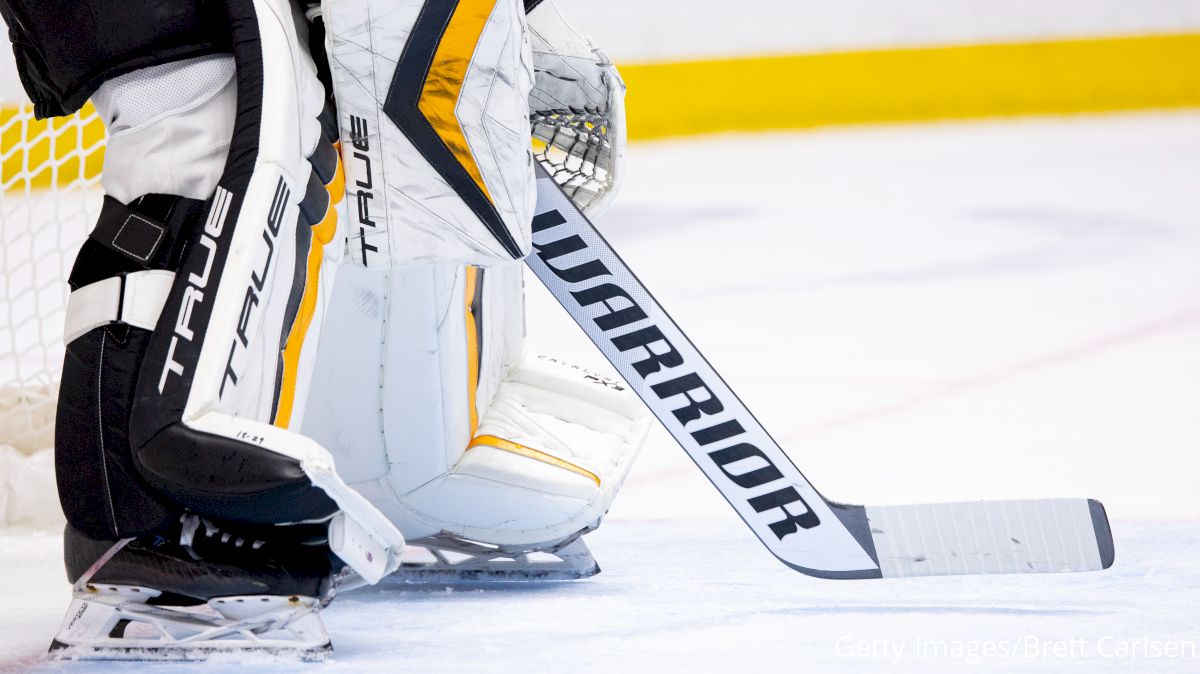 I grew up playing the best sport in the world: ice hockey.
I had three older brothers who all played, too, and for a number of years, we all played at once.
My parents not only shuttled us to practices and games at all hours and spent entire evenings at the rink when our teams' schedules conflicted, they paid for it all.
Learn-to-skate, house leagues, travel programs, school teams – my brothers and I did it all, and my parents dished out every penny it took for gear, gas, ice fees, out-of-state tournaments – even some injuries and surgeries along the way.
It wasn't until I grew older that I finally understood the endless hand-me-downs and appreciated my parents' forfeited nights and weekends.
Continuing to play into adulthood and watching the never-ending improvements of equipment and rising costs along the way brings us here; how much does it really cost to play hockey?
Let's start with head-to-toe equipment.
Helmets
Range: $50-$430
Protecting the head means a lot more in modern culture than it did when I was younger, but having a safe helmet fitted correctly should be of primary concern, well above the cost for such protection. Still, helmets aren't cheap.
Face Shield
Range: $20-$90
You can buy the whole package, but you also can buy different sizes and shapes for cages or full visors. Once you reach the necessary level, full cages and shields become half visors, or some players scrap them altogether, such as Ryan O'Reilly, the last grandfathered player in the NHL allowed to not wear a visor.
Mouthguards
Range: $15-$40
In maintaining head protection, the mouthguard goes a long way in keeping a hockey smile full of teeth and containing the natural physicality of the game. Just make sure it stays in your mouth, even if Matthew Tkachuk is your favorite player.
Neck Guards
Range: $11-$35
Junior players are required to wear neck guards. An extra layer wrapped around the neck to protect from inadvertent skates and sticks.
Shoulder Pads
Range: $25-$220
Hockey is a physical sport, and it begins with the shoulders.
Checking is a large part of the game, whether you throw hits or receive them.
Shoulder joints, collar bones, scapulae and the adjacent muscles, ligaments and tendons all need protection. It's a driving factor behind the significant changes made to shoulder pads over the years.
The pads are bigger, tougher and made of high-caliber plastics and fibers designed to protect players.
Elbow Pads
Range: $15-$160
Many skaters are quick to do a helmet, skates, gloves and stick check, be it heading outdoors or an optional skate, but elbow pads should be added to that list. Nobody plans on falling, but it happens, and ensuring elbow safety goes a long way.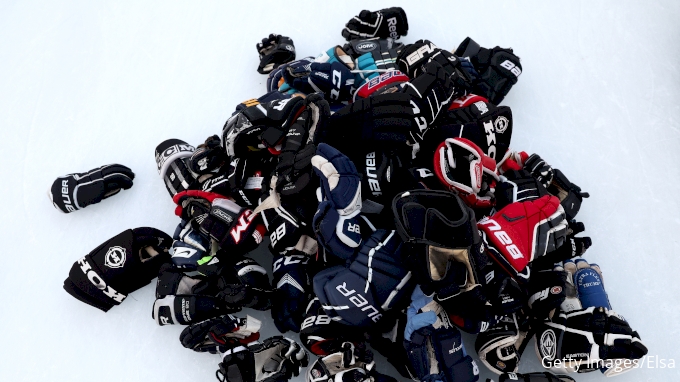 Gloves
Range: $24-$230
Protection and size are the go-to things here. Colors matter when uniforms are bit more uniform for older players, but every brand offers a variety of colors. Hopefully, the palms don't wear through too quickly, or you'll need a new pair.
Hockey Pants
Range: $15-$230
Similar to gloves, protection leads the way, but you want to ensure leg mobility with the adequate size.
Protective Cup
Range: $12-$95
Safety is a priority. Be it a jock strap or garter belt, you'll need an athletic cup to ensure a barrier from flying pucks and swinging sticks.
Shin Pads
Range: $20-$200
Blocking shots is an art form, and while some coaches may not expect it, it's going to happen, intentionally or accidentally. Let's hope it's the shin pads eating up those shots, and if it all happens pain free, then the pads are doing their job. Still, plenty of players go down after a blocked shot, so you never can be too safe.
Skates
Range: $50-$1,200
Feet can grow fast, and skates can fit one evening and be disposable the next.
A good-fitting skate goes a long way in the precision it takes to stand on a 1/8th inch blade on ice. Skates are one of the most expensive fees of hockey, and quality is easily discernible.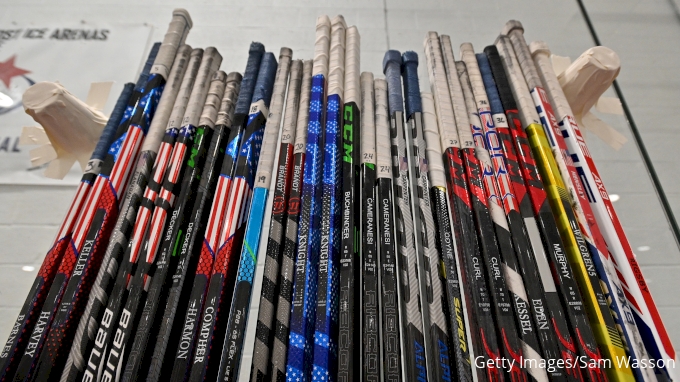 Sticks
Range: $45-$370
I still remember when the Easton Synergy was released. The first one-piece graphite stick on the market. My teammates and I couldn't believe the market-leading price of $119.99. That was in 2001. Now, you can walk into a store and find six brands of graphite sticks and spend more than twice that amount.
It's the hockey player's tool. The grip, weight, flex, curve, length; all equally important factors in puck control. Add in the aesthetics and consideration of what your favorite player uses, and there are just so many options.
Oh, and these tend to break, so you'll need a backup. Plan on two sticks. Adjusted range: $90-$740.
Goalie Pads
Range: $170-$2,000
While the minority of players are in the net – and goalie gear changes slightly compared to what players need – pads are the biggest cost; and most important piece.
Miscellaneous
Skate sharpening, stick tape, stick wax, Kevlar socks, skate guards and more.
The continued costs of gear maintenance add up.
We'll be conservative and say over a month there's a need for two sharpenings ($5 each) and two rolls of tape ($4 each). Round that up to $20 a month, or $240 per year.
Cost to Play
Range: $500-$3,000
League fees will vary depending on location, player age and house or travel league. As will the necessary ice fees parents pay each month to ensure access to ice time for practice.
Throw in a couple tournaments each season, entry fees and hotel costs for the tournament, and it can be a costly weekend – especially once you add team dinners, other meals and the cost of travel. Let's say a conservative $500-$750, and double that for two tournaments per year for $1,000–$1,500. Adjusted cost to play: $1,500-$4,500.
Quick Math
Equipment Range Total: $337–$3,440
Miscellaneous Total: $240
Cost to Play: $1,500–$4,500
Total Cost: $2,077–$8,180
All aforementioned price ranges encompass beginner equipment to adult equipment, and the size discrepancies between them. For that reason, the median probably is the best focus. The brings us to an adjusted total cost of $5,128.50 annually.
Remember, kids grow, equipment breaks and rates can change. Oh, and all of that is taxed as applicable by state.
While life certainly has changed from my days of youth hockey, let me finish by saying, thank you mom and dad!
---
Have a question or a comment for Jacob Messing? You can find him on Twitter @Jacob_Messing.