SPHL
FloSports Becomes SPHL's Official Streaming Partner In Multi-Year Agreement
FloSports Becomes SPHL's Official Streaming Partner In Multi-Year Agreement
The SPHL is coming to FloHockey, joining other top leagues like the ECHL, USHL, CJHL, CCHA and so many more.
Sep 26, 2023
by FloSports Staff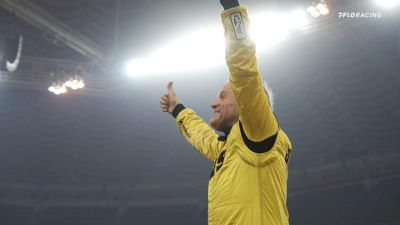 FloSports, a leading sports streaming service and original content provider, today announced a four-year deal with the SPHL to become the hockey league's exclusive streaming partner. Under the agreement, FloSports will carry all of the league's 280 regular season games, playoffs and championship annually, in addition to creating and producing original content and analysis.
The SPHL is entering its 20th season and features 10 teams across the Southeast and Midwest United States. This season, the league will be comprised of the Birmingham Bulls, Evansville Thunderbolts, Fayetteville Marksmen, Huntsville Havoc, Knoxville Ice Bears, Macon Mayhem, Pensacola Ice Flyers, Peoria Rivermen, Quad City Storm and Roanoke Rail Yard Dawgs.
"FloSports is proud to announce today a long-term partnership with the SPHL, the latest milestone in our journey to build a comprehensive, 360 degree platform for the sport's most passionate fans," said Mike Levy, Senior Vice President, Global Rights Acquisition. "Our goal is to aggregate all of our live event content, hockey sport data, and editorial content to become the universal home for hockey below the NHL."
"We are extremely excited to partner with FloSports ahead of our 20th anniversary season," added SPHL Commissioner Doug Price. "With additional content above and beyond our games, fans are going to have a brand new SPHL experience through FloSports."
The race for the President's Cup begins Oct. 20 with three games on the SPHL's opening night.The Knoxville Ice Bears and Macon Mayhem will kick things off at 7 p.m. ET, while the Roanoke Rail Yard Dawgs will play host to Fayetteville as Roanoke raises its first championship banner with puck drop set for 7:05 p.m. ET.
FloSports is committed to evolving its hockey platform to construct the essential bridge between youth hockey and the NHL for hockey fans to have a home. FloHockey currently holds the streaming rights to many top professional, college, and junior hockey leagues including ECHL, USHL, CCHA, CJHL, USPHL and CJHL, boosting the platform's live coverage of elite hockey to over 40,000 games annually.
The FloHockey platform additionally features advanced player, team, and league statistics stemming from the company's acquisition of HockeyTech, a live and on-demand hockey streaming platform and sports data provider. The integration of HockeyTech's 30,000 live hockey games and powerful sports data technology platform, LeagueStat, further cements FloHockey as a blueprint for hockey fans to create multiple touchpoints throughout the consumer journey spanning from live games, to advanced statistics, and unique content specialized for the next generation of hockey fans.