NHL
Non-Traditional Hockey Markets Bring Inclusion
Non-Traditional Hockey Markets Bring Inclusion
Despite the fans' expectation and excitement to throw boos at the commissioner, this past month has shown a glimpse of what he's accomplished over 30 years.
Jun 29, 2023
by Jacob Messing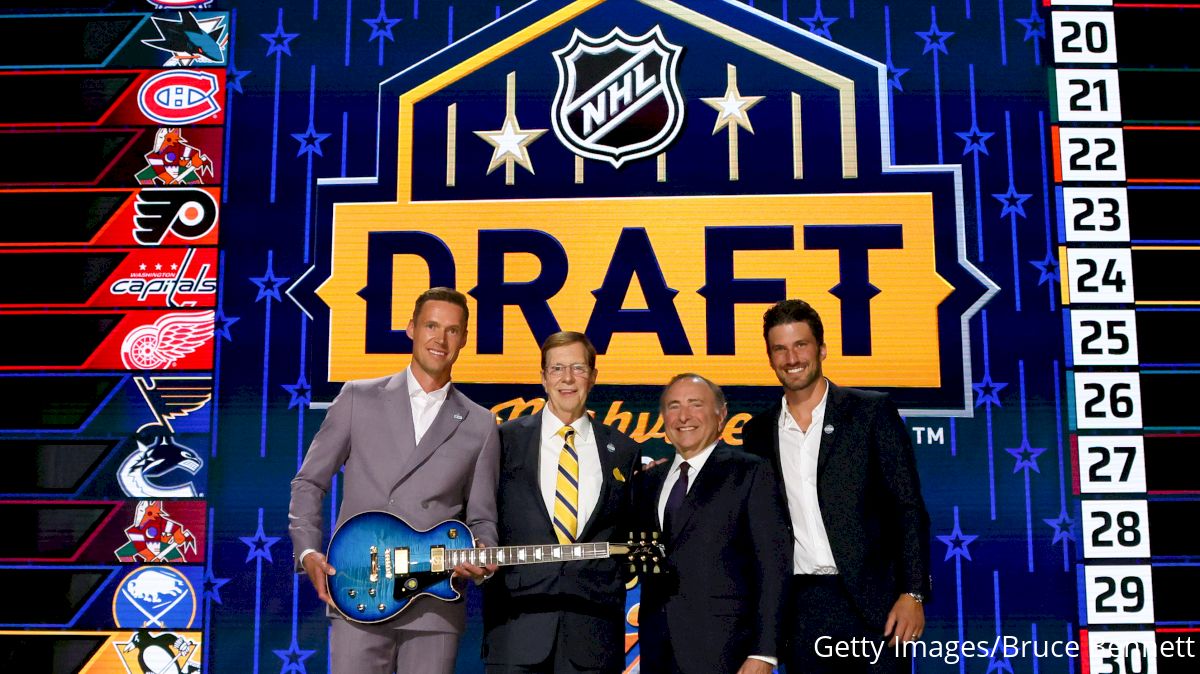 NHL awards; done. NHL Draft; done. Gary Bettman public appearances; booed.
Despite the casual – and even diehard – fans' expectation and excitement to throw boos at the commissioner, this past month has shown a glimpse of what the league's first, and sole, commissioner has accomplished over 30 years.
There are a lot of immediate topics that can be linked to Bettman, but we'll stick with his inclusion of non-traditional hockey markets.
It was highlighted by the Vegas Golden Knights' hoisting of the Stanley Cup and a parade through the desert with one of the most coveted trophies in sports.
It was a nod to how stable those non-traditional markets can truly be. After all, three more losses, and the Cup would be in South Florida.
The Stanley Cup Final between the Vegas Golden Knights and Florida Panthers was the scene of street hockey being played by kids outside in the desert and by the Everglades. The series showcased the benefits of ball and roller hockey in many U.S. markets... https://t.co/nCI01JC8lZ

— Quad-City Times (@qctimes) June 20, 2023
And, while the Tampa Bay Lightning have been around slightly longer than Bettman, Florida lifted the Cup in 2020 and 2021, very nearly capturing it again in 2022. A loss in 2020 would have seen the Cup go to Dallas.
Non-traditional markets have largely thrived in the modern NHL, and this week's awards and draft, both hosted by Nashville, the 2017 Stanley Cup runner-up, is just more evidence of the fanbases these markets create.
And, it reaches deep into fanbases.
Since the Golden Knights' inaugural season (2017-2018), youth hockey participation has grown by 700% in under-10 aged players. The development of professional teams has a direct impact on children's ability to cling to the sport and have a home team to root for.
All-Star Development
Sure, ice may not be a sustainable outdoor commodity in some markets, but it hasn't stopped the development of NHL talent.
During the 2022-2023 season, 43 players hit the NHL ice, despite a birthplace regularly associated with sun, sand and an overall lack of pond hockey probability.
Included on this list are Jason Robertson, Tage Thompson, Auston Matthews, Jack and Quinn Hughes, and Matthew and Brady Tkachuk.
Robertson and Matthew Tkachuk tied for sixth in league scoring with 109 points.
Jason Robertson had an excellent season without any doubt. He was so strong offensively & also defensively this last season. The Stars are so lucky to have player like him. An elite winger. pic.twitter.com/xF7P12a5J3

— Andy & Rono (@ARHockeyStats) June 24, 2023
Thompson finished sixth in the league with 47 goals. Nineteen skaters reached the 40-goal mark during the 2022-2023, which includes Robertson, Jack Hughes, Matthew Tkachuk and Auston Matthews. Brady Tkachuk scored 35.
Yes, there certainly is a case to be made against the Tkachuks. They both were born in Arizona, but when your father scored more than 500 goals and 1,065 career points over 18 NHL seasons, birthplace is a little less relevant. Still, the NHL is no guarantee.
Breaking down the demographics a bit further, 37 of these 43 sun-and-sand backgrounds come from the combination of Florida (12), California (11), Texas (7), and Arizona (7).
These states combine for seven of the NHL's 32 clubs.
The remaining six players hail from a combined five states, each without an NHL franchise.
ECHL Encouragement
The NHL isn't the end-all, be-all of developing youth hockey.
The ECHL's Florida Everblades, of Cape Coral-Fort Myers, just captured a second consecutive Kelly Cup as the league's champion, defeating the run-away regular-season champs central to none other than Boise, Idaho.
Florida's win wrapped up the ECHL's 35th year of operation.
The 2022-2023 season included three Florida-based teams, two from Georgia, two from South Carolina, one team in Texas and one in Oklahoma. These nine programs made up nearly a third of the league last season.
Don't miss a second of ECHL action during the 2023-2024 season. Stream Florida's run at a third-consecutive title, as well as every ECHL game live, all season long, right here on FloHockey.
---
Have a question or a comment for Jacob Messing? You can find him on Twitter @Jacob_Messing.