2023 Idaho Steelheads vs Toledo Walleye
Gordie Green's Experience Proving Valuable In Toledo's 2023 Playoff Run
Gordie Green's Experience Proving Valuable In Toledo's 2023 Playoff Run
A year removed from going on a long run in the Kelly Cup Playoffs with Newfoundland, Gordie Green went to Toledo, hopeful he'd get to do something similar.
May 25, 2023
by Mike Ashmore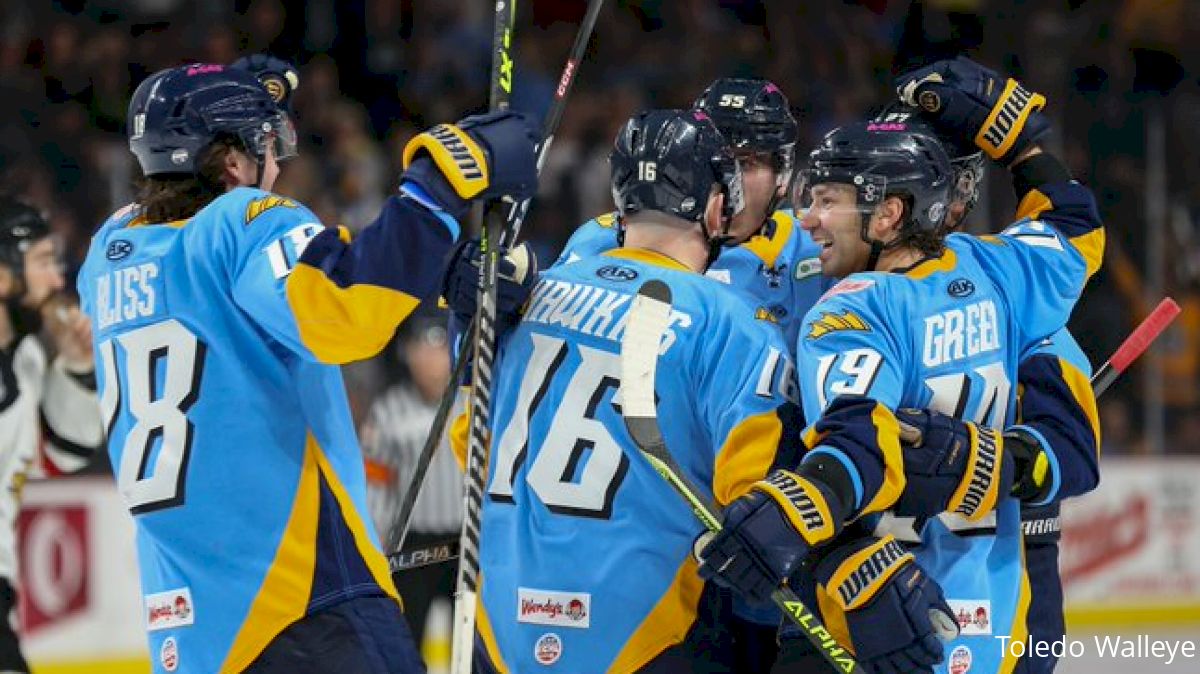 This is not Gordie Green's first rodeo.
One year removed from going on a long run in the Kelly Cup Playoffs as a member of the Newfoundland Growlers, the 26-year-old Ann Arbor, Michigan, native came home to sign with the Toledo Walleye, hopeful he'd get to do something similar there.
So far, so good.
The former Miami University (Ohio) star has played a key role in helping the Walleye doing just that, sweeping their first two opponents this postseason to force a showdown with the Idaho Steelheads, whom they currently trail, two games to none, in the Western Conference Finals.
The Central Division was arguably the best in the ECHL this year, so sweeping both the Indy Fuel, but especially the Cincinnati Cyclones, who won that division, was somewhat shocking to those outside the room.
To those in it, however?
"Our initial thought in that series was we'd come off a week-plus rest (after the Indy sweep) and they'd just got done with a seven-game battle against Fort Wayne," Green told FloHockey. "So, those first two games, even in Cincinnati, it was kind of a back half of a four-games-in-five-nights for them, so our mindset was to jump on them early, and that's exactly what we did."
Green especially, however, did just that, posting a stunning 14 points in those first eight games.
"I think we were just getting our line together, playing with (Brandon Hawkins) and (Trenton Bliss), who are both really good players," he said. "I think the three of us complement each other really well."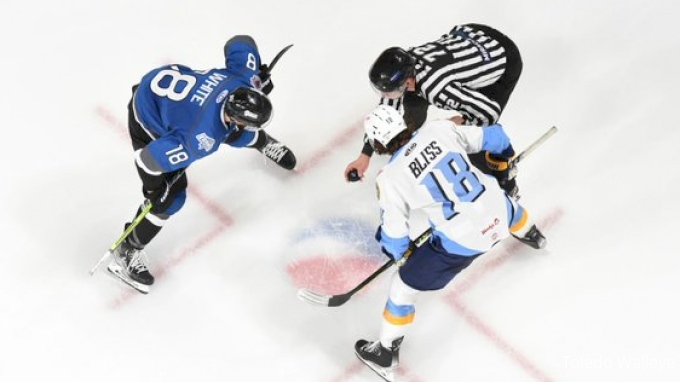 Green says he and 'Blisser' are the workers on the line and both are great playmakers, while 'Hawk' might be the best scorer in the league.
Collectively, the three have found their rhythm at the right time. Individually for Green, there's nothing more enjoyable than playoff hockey.
The skilled 5-foot-8, 172-pounder would know, of course, having helped lead the Growlers to the Eastern Conference Finals last season, before they got knocked out by the eventual champion Florida Everblades.
Green scored seven goals and added seven assists in 19 games, despite Newfoundland falling just short. He also played for the Wichita Thunder in the postseason two years ago.
"Whenever you have playoff experience, and the playoffs are just different," he said. "Everyone kind of turns it up a notch, everything is a little crisper and cleaner. I haven't played in the AHL much, but the playoffs kind of feel like more AHL-style games. Everyone is a little cleaner, people are playing harder, there's less mistakes, special teams are that much more important.
"But for sure, any playoff experience you have in the past helps, and I think those first couple rounds, you always get butterflies in big games, but you're more comfortable being in those situations."
his second of the night 😤 pic.twitter.com/8nbxrDF39V

— Toledo Walleye (@ToledoWalleye) May 13, 2023
With the Walleye not having played the Steelheads all regular season, Green says there was more of a focus on watching video between series this time around.
There's still a lot of hockey left, and neither Green, nor the Walleye, would be satisfied with an exit in the conference final.
"That's just kind of the standard in Toledo," Green said before the series started. "They've always had great teams, especially under (head coach Dan Watson), and I think the last three seasons they've played, they've made it to where we are right now, and the Kelly Cup Finals (last year). I think we had a little adversity early in the year, and we didn't get off to the greatest start. We were probably around .500 at 20 games in, or just below. But I think that helped us.
How did it help the Walleye?
They knew they had all the right pieces to be successful, but it was a matter of putting everything together.
They were able to find their focus and start winning games. They added pieces that complemented what already was in place, and they continued to win.
Now, it's about maintaining the momentum and confidence.
"We have a confident group, a really deep team," Green said. "We're scoring by committee, defending well, and just everyone is pulling the rope, which makes it that much more fun to play."