2023 Newfoundland Growlers vs Florida Everblades
Jonny Tychonick Having Sneaky-Good 2023 Playoff Run With Newfoundland
Jonny Tychonick Having Sneaky-Good 2023 Playoff Run With Newfoundland
In talking to Jonny Tychonick, you'd never know the Newfoundland defenseman leads all ECHL defensemen with 12 points so far in the 2023 Kelly Cup Playoffs.
May 19, 2023
by Mike Ashmore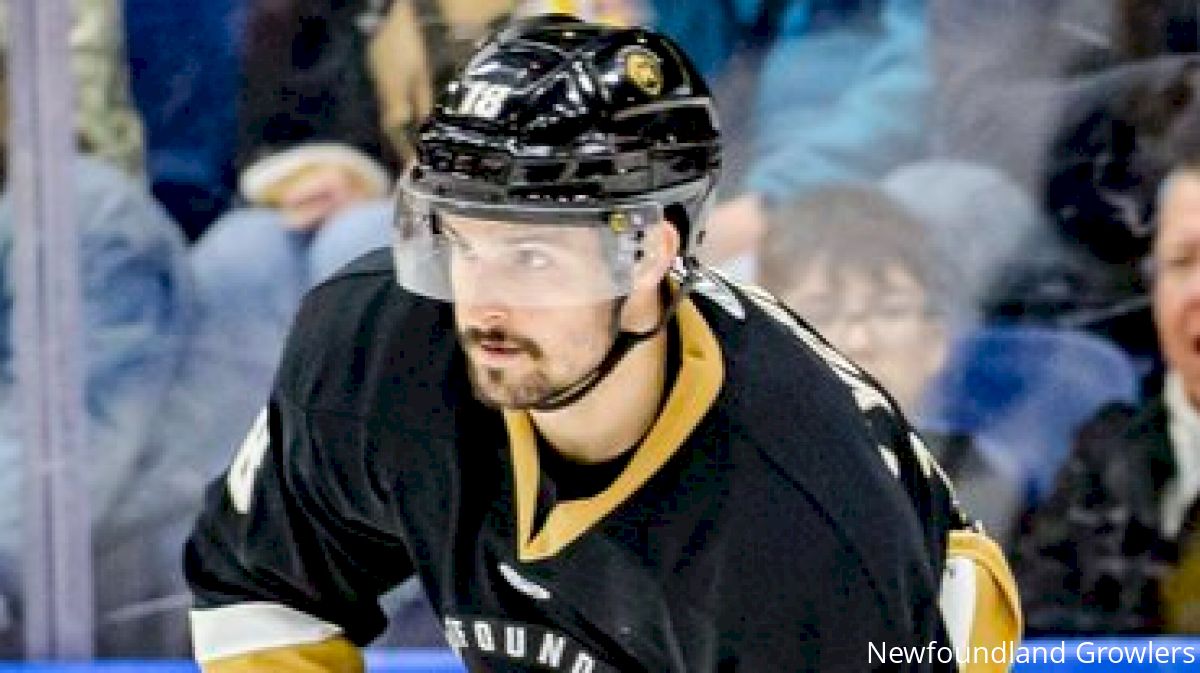 In talking to Jonny Tychonick, you'd never know the Newfoundland Growlers defenseman leads all ECHL defensemen with 12 points thus far in the Kelly Cup Playoffs.
Then again, you also might not expect it to be him on top of the leaderboard.
The 23-year-old Calgary native had just put a bow on his college eligibility – he spent the first two years of his NCAA career at the University of North Dakota, before playing his final three seasons at the University of Nebraska-Omaha – and was looking to parlay a big fifth year into a pro career.
After some discussions with his agent to find the right fit, he signed an American Hockey League contract with the Toronto Marlies, with the plan always being to send him to Newfoundland.
"That was the biggest thing," Tychonick told FloHockey. "They gave me an opportunity to join the Growlers and get that pro experience you dream of as a kid, so that's really what led me to this opportunity and why I ended up deciding on here."
Selected in the second round of the 2018 NHL Draft by the Ottawa Senators with the 48th overall pick, Tychonick and Ottawa never came to terms, and he ultimately elected to continue his development in college.
He scored eight goals and added 18 assists for a career-high 26 points during the 2022-2023 season and says it simply was "just playing" that allowed him to put together the kind of year he always knew he was capable of playing.
"I play every night trying to grow as a person and as a player, and for me, I really figured out to just go out there and just play," Tychonick said. "Don't overthink it and try to control stuff that is uncontrollable, so for me it's just playing. If you play the right way, the stats will present themselves, but that's nothing I've ever really worried about."
Two strengths for Tychonick are teamwork and patience.
He always has a focus on doing the things that need to be done for the team to be successful, even if he may not want to, as the goal is to give the team the best chance every time they take the ice.
Trust and camaraderie were things Tychonick got to work on while taking advantage of a fifth year of college eligibility. The coaches grew to trust him. He trusted their guidance. The result was more experience and ice time for him, which meant more opportunities to help his team.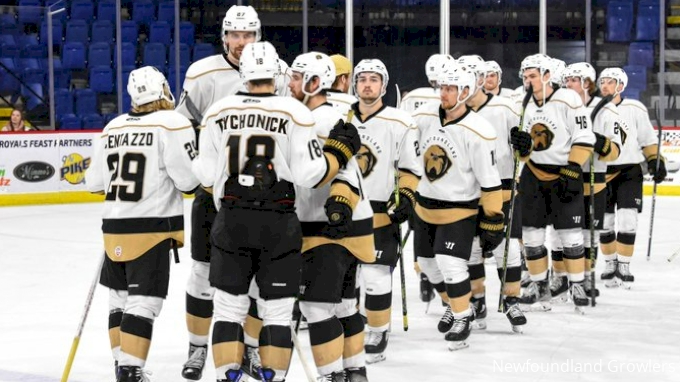 The adjustment to the pro game was incredibly smooth, at least on the scoresheet, as Tychonick made his debut against the Florida Everblades – who his Growlers will face in the Eastern Conference Final – in late March, ultimately finishing with a 2-3-5 line in seven regular season contests.
However, the tougher nature of playing at the next level took some getting used to for the 6-foot, 187-pounder.
"The first weekend against Florida was definitely more physical than anything I'd experienced," he said. "I had no idea what to expect after being in school for five years. I had no idea what it was going to be like, and I was just kind of going in with my eyes wide open and not taking a day or opportunity for granted, just wanting to be open-minded to learning and taking it all in. It's all I could do. It's such a big opportunity for me to keep growing my game and grow who I am, and I went in with that open mind and everything just kind of unfolded."
Tychonick is hesitant to talk about his early success, but he's confident it's something he's earned, having endured a unique and circuitous path to the pro game.
"To me, I've worked for this opportunity for so long," he said. "The last five years of my life in college have been so up and down with so many tough days, so many tough weeks and so many tough months that right now, what's happening right now helps me understand why I needed to go through those tough times and why I needed to learn about who I am as a player and as a person."
Now, Tychonick will take all he's learned and see if he can help the Growlers past the defending Kelly Cup champions.
The Eastern Conference Finals, a rematch from 2022, will get underway Friday in Florida. The Everblades will have home-ice advantage for the first three games, then the action will shift to Newfoundland on May 25.
Tychonick said he has vocalized to his teammates how much he wants to win the Kelly Cup. He said he's willing to do whatever it takes to win, while noting the cohesiveness and one-goal-in-mind mentality in the Growlers' locker room.
In the Western Conference Finals, kicking off Saturday, the Idaho Steelheads will take on the Toledo Walleye.