2023 NHL Draft
2023 NHL Draft Lottery: How Connor Bedard Changes Fortunes Of Winning Team
2023 NHL Draft Lottery: How Connor Bedard Changes Fortunes Of Winning Team
NHL Draft analyst Chris Peters breaks down how Connor Bedard helps each of the 11 teams eligible to win the No. 1 pick.
May 8, 2023
by Chris Peters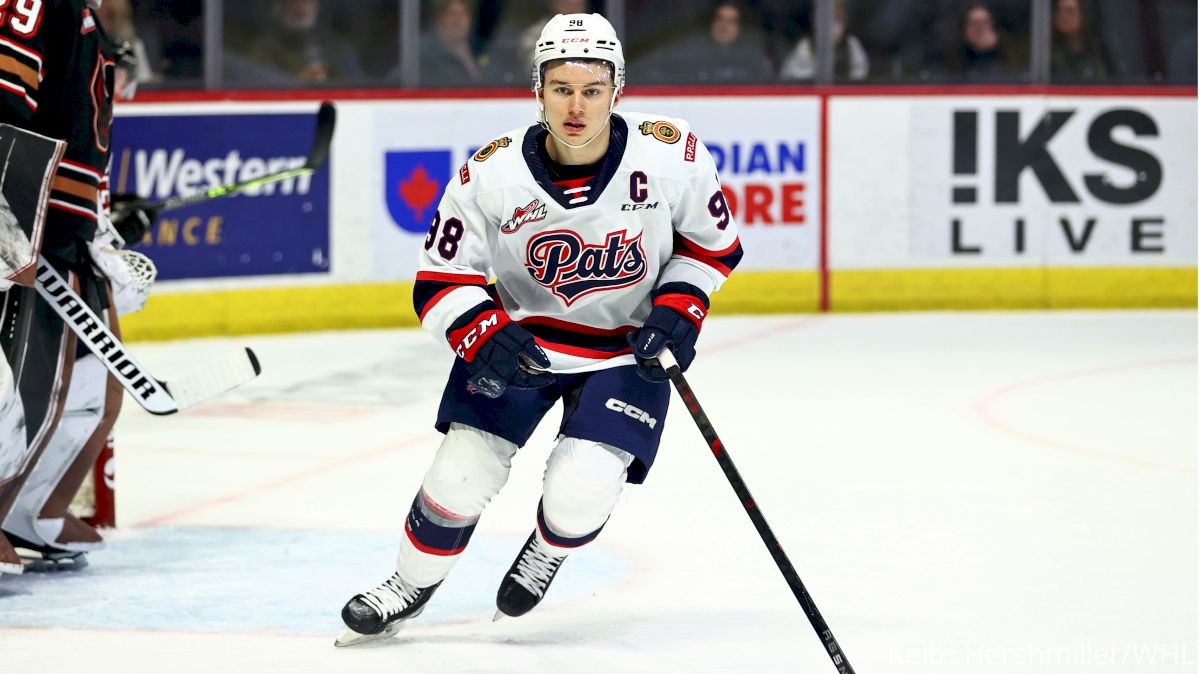 The NHL Draft lottery is slated for Monday night at 8 p.m. ET. Eleven teams are eligible to win the first overall pick and the stakes could not feel higher at this point.
Not since the subsequent drafts of Connor McDavid and Auston Matthews have we seen such a clamoring for the first-overall pick, and with good reason. Connor Bedard is the consensus No. 1 prospect after scoring 143 points in the WHL this season, bolstered by an astonishing 71 goals.
The Vancouver native has been the talk of the hockey world for the better part of three years after becoming the first player ever granted "exceptional status" to enter the WHL a year early. In the years since, he's smashed every potential bar set for him including a 51-goal, 100-point season as a 16-year-old in the WHL, a Canadian record 23 points at the 2023 World Junior Championship, putting the Regina Pats on his back in his only playoff series of his junior hockey career with 20 points in a seven-game series, gold medals at three IIHF tournaments and a highlight reel longer than 20-year pros.
This is a draft that can change the fortunes of one team dramatically. But it's all up to chance now. The 11 teams eligible for No. 1 are far more likely not to get the pick than to walk away with it from tonight. But we'll know in short order where Connor McDavid will begin his NHL career.
We all know he is a special talent, but how – specifically – would he change the fortunes of any of the 11 teams clamoring for his services? Glad you asked. Here's a look at what all 11 eligible teams stand to gain by earning the No. 1 pick aside from all the goals we expect Connor Bedard to score.
ALSO READ: NHL Draft Lottery Odds
Anaheim Ducks (25.5%)
With a rebuilt core of young players, the Ducks will have a new centerpiece that affords them one of the most exceptional offensive talents. They'd be able to start transitioning their roster from the remenants of their most competitive years of the last decade and give the team to the young players.
A core that includes Bedard, surrounded by high-end playmakers like Trevor Zegras and Troy Terry, a two-way center in Mason McTavish, an especially mobile blue line featuring Jamie Drysdale, Pavel Mintyukov and others, is a really nice starter pack for where the Ducks are going. There's still a lot of work to do after the fact, but getting Bedard puts everything into hyper drive.
Columbus Blue Jackets (13.5%)
Bedard is the No. 1 center the Blue Jackets have craved since the dawn of their franchise. And the good news is, they're in this spot more out of bad luck than being truly bad. They were devastated by injuries this season, but have a number of veterans that will help insulate Bedard from having to be the guy right away.
Adding Bedard gives the Blue Jackets two of the best shooters in the game with Patrik Laine being healthy and more dangerous next season. On top of that, you have an elite playmaker in Johnny Gaudreau, a true No. 1 defenseman in Zach Werenski and furthermore, a group of young players that are just starting to find their way in the NHL. The Blue Jackets would need to address their goaltending situation, but there's a real chance they're right back into playoff contention by adding an additional offensive weapon like Bedard.
One other added benefit to having Bedard? He becomes another recruiting chip as the Blue Jackets look to lure impact free agents after landing the biggest fish last year in Gaudreau.
Chicago Blackhawks (11.5%)
After moving on from the dynamic duo that brought three Stanley Cups to Chicago, adding Bedard would be the ultimate shortcut to a suddenly moribund franchise. With a good chunk of cap space freed up, they'd be able to find some stop-gap veteran players to give Bedard some help as he transitions into the franchise.
The Blackhawks are still on the front end of their rebuild and have a ton of organizational holes to fill. The team likely is in lottery position still next year as Bedard alone will not solve their problems. Getting that top pick, however does re-energize a team that has stumbled mightily of late.
San Joes Sharks (9.5%)
Mike Grier is still relatively new in his job, but the team is starting to take shape under his leadership. Adding Bedard would give the Sharks its most exciting prospect since Patrick Marleau and suddenly put the rest of the team on notice that it's time to get back to being competitive again.
Adding Bedard to a mix that already includes a Norris Trophy-caliber defenseman in Erik Karlsson and other Sharks veteran core players might provide the clearest path to getting back to being the Sharks that were a continual competitor in the Western Conference.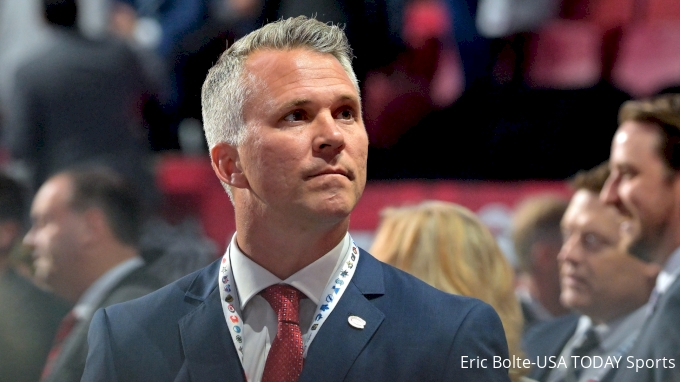 Montreal Canadiens (8.5%)
After getting the No. 1 pick last year, in a draft that wasn't all that strong, hitting the jackpot twice would be a spectacular coup for the Canadiens. They already have a young core that gives Montreal fans hope for the future with Nick Suzuki and Cole Caufield continually taking steps. Meanwhile, Juraj Slafkovsky was the top pick last year and the winger still has a lot of runway to reach his full potential.
Getting another dynamic center to add to the fold with Suzuki would allow Montreal to start focusing on other pieces they need to return to competitiveness. On top of that, Martin St. Louis – who has done wonders for many of his young players – gets a new prized pupil to help mold. Montreal might combust if the lottery balls bounce their way.
Arizona Coyotes (7.5%)
The Coyotes have a lot of work ahead and they're still working on the arena situation. Landing a player that would instantly become the biggest star the Coyotes have ever had play for their franchise – with all due respect to Keith Tkachuk and Jeremy Roenick and Shane Down, etc. – there's an instant attraction. Bedard has the potential to be the kind of star that transcends the sport and the market.
On top of that, Arizona has a number of high-end young players in their system ready to move up. Having a core anchored by Bedard, Clayton Keller and last year's No. 3 pick gives Arizona an especially dynamic offensive trio that will play entertaining hockey and put this team on the map in a way it never had been previously.
Philadelphia Flyers (6.5%)
The Flyers are in a bit of limbo. They're in the midst of an executive search, they've got Danny Briere as the acting GM and more than likely in the role permanently. There's really no better way to start your tenure than by landing the most important future piece the Flyers have had since Eric Lindros.
Philly is a passionate hockey market that would go absolutely gaga over having Bedard in the mix. There are a lot of players that are likely on the way out as the team looks to restructure its core. It's a lot easier to rebuild a core when you have an elite centerpiece.
Washington Capitals (6.0%)
No one in Washington wants to think about this yet, but we are reaching the twilight of Alex Ovechkin's historic career. There's going to come a time where the transition is inevitable. If you go from the greatest goal scorer of his or maybe any generation, to the best goal scorer we've seen in a draft probably since Ovechkin himself was selected, it's an insane stroke of luck.
The Capitals are getting older and they need to start finding more young players to turn the team over. With one of the shallowest prospect pools in the NHL, there is no bigger fish to haul in than Bedard. It puts the Caps back on a path to competing immediately with the group they have, but it also allows them to look a little further into the future which they have not done as a continual win-now team.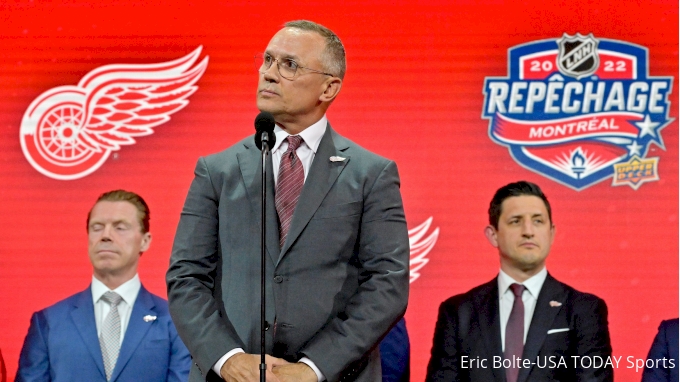 Detroit Red Wings (5.0%)
The Red Wings are so close they can taste it. The Yzerplan has been patient, calculating and now it's reaching its apex. While the Red Wings have built up a strong young core that has tons of potential, they could hit hyper-speed with a centerpiece that is more dynamic than anything they have currently.
Moritz Seider and Lucas Raymond are going to be great long-term pieces for this team, but they're not at the level Bedard is at. You put Bedard on the Red Wings and they likely are in the playoffs next year and they're set for probably the next decade of getting back to starting a new postseason streak like the one that ended at the front end of this rebuild.
St. Louis Blues (3.5%)
The Blues are going in a different direction. Much of the core of their Stanley Cup team is gone and it's time to turn the page, probably far sooner than they anticipated they'd have to. St. Louis has some nice pieces in their prospect system, with young players like Robert Thomas and Jordan Kyrou poised to be major factors.
St. Louis still has plenty of building to do before they can get back to the heights they reached just a few short years ago, but Bedard changes everything. You've got a new centerpiece that takes some pressure off of Thomas, Kyrou and the like to carry the load. Meanwhile, the Blues still have a ton of veterans under long-term contracts that can insulate the young players as they get their NHL legs under them.
Vancouver Canucks (3.0%)
The dream scenario for anyone in Vancouver and potentially Bedard himself, who grew up a big Canucks fan, has the longest odds of happening. But it's still possible. If it happens, you might need an umbrella not from the rain but from tears of joy cascading from the balconies of high rises of downtown Vancouver.
Should the Canucks land Bedard, they add him to a core that already includes Elias Pettersson coming off of a career year and Quinn Hughes having his best season as an NHLer to date. The motivation to bring a competitor back to Vancouver hasn't gone away, but this team has been running in place for far too long. Bedard joining this group puts the wheels in motion for rapid forward progression.