2023 NHL Draft
NHL Draft: Connor Bedard's Historic Season Ends In Game 7 Of WHL Playoffs
NHL Draft: Connor Bedard's Historic Season Ends In Game 7 Of WHL Playoffs
Connor Bedard finished with 81 goals in 64 games between the WHL regular season and playoffs.
Apr 11, 2023
by Chris Peters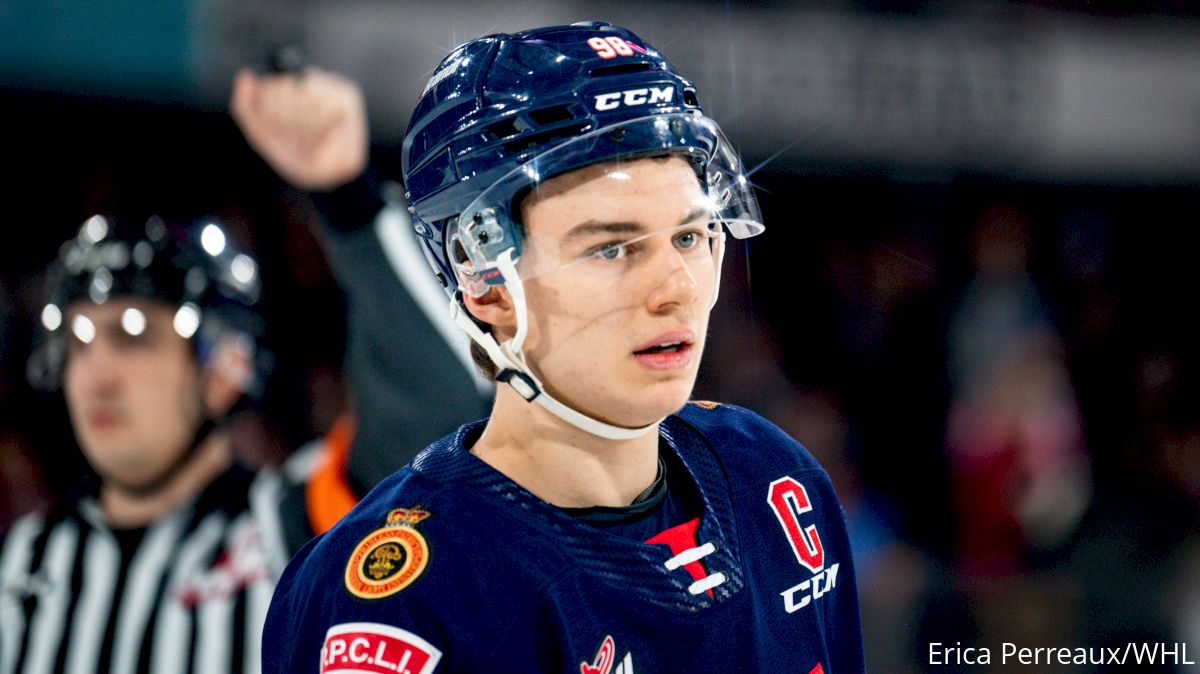 Connor Bedard's season and likely his junior hockey career ended Monday night in Game 7 of his Regina Pats' first-round playoff series against the Saskatoon Blades. The Pats dropped a 4-1 decision in the decisive game.
Regina entered the series as the No. 6 seed in the Eastern Conference, with Saskatoon third, with a 31-point difference between the two teams in the standings. The Pats had jumped out to a 2-0 series lead before dropping the next three games. With their season on the line over the weekend in Game 6, Bedard had four points as the Pats forced Game 7 where they ultimately fell short of advancing.
Final score from Sasktel Centre.

Hats off to the Blades for a hard-fought seven-game series. #WHLPlayoffs pic.twitter.com/hvt451pZhL

— Regina Pats (@WHLPats) April 11, 2023
Despite this being Bedard's third season in the WHL, this was his first crack at the playoffs after a pandemic-shortened rookie season in 2020-21 and the Pats missing the cut last season.
In his only playoff series, Bedard appeared in all seven games, finishing with 10 goals and 10 assists. He currently leads the WHL postseason by seven points but will be unable to add to his total.
Bedard is eligible to play for Team Canada at the IIHF World Under-18 Championship or even the Men's World Championship, but it is unclear at this time if he will play in either after a long season that began in August at the rescheduled 2022 World Junior Championship.
Regina's ouster means that one of the greatest seasons in recent WHL history has come to a close. Bedard led the league in scoring during the regular season with an astonishing 71 goals and 143 points in 57 games.
At the summer World Juniors, he had four goals and eight points as Canada won gold. He followed that up in the winter by setting a new Canadian single-tournament scoring record at the 2023 World Junior Championship with nine goals and 23 points over seven games as Canada repeated as champions. He also became Canada's all-time scoring leader at the WJC.
CONNOR BEDARD HAS BROKEN THE RECORD FOR MOST POINTS BY A CANADIAN IN THEIR WORLD JUNIOR CAREER 🇨🇦🏆 pic.twitter.com/7wZMvXN8c0

— TSN (@TSN_Sports) January 2, 2023
When you combine all competitions this season, Bedard has played in this year, he has appeared in 78 total games, scored 94 goals and collected 100 assists for 194 points and an average of 2.48 points per game.
There's really no precedent for the kind of season Bedard has had. It will go down as one of the greatest draft-season performances in the history of the game.
After becoming the first player in WHL history to be granted exceptional status to enter the league as a 15-year-old, Bedard played in 134 career games -- all with Regina. Over that span, he scored 134 goals and 137 assists, good for 271 points. He also peppered opposing goalies with 756 shots on goal, an average of nearly six shots on goal per game. He'll leave the WHL with a 17.7 shooting percentage.
The NHL Draft Lottery is just weeks away. On May 8, one lucky NHL team will know immediately that their future is drastically about to change. They'll be able to make it official on June 28 when they step to the podium in Nashville to announce Connor Bedard as their No. 1 pick at the 2023 NHL Draft.