2023 Iowa Heartlanders vs Cincinnati Cyclones
Forward Yuki Miura Winning Hearts In Iowa
Forward Yuki Miura Winning Hearts In Iowa
Everybody loves Yuki Miura. It's the consensus – in and around Xtream Arena – that the Heartlanders forward could run for mayor of Coralville. And win.
Mar 18, 2023
by Mike Ashmore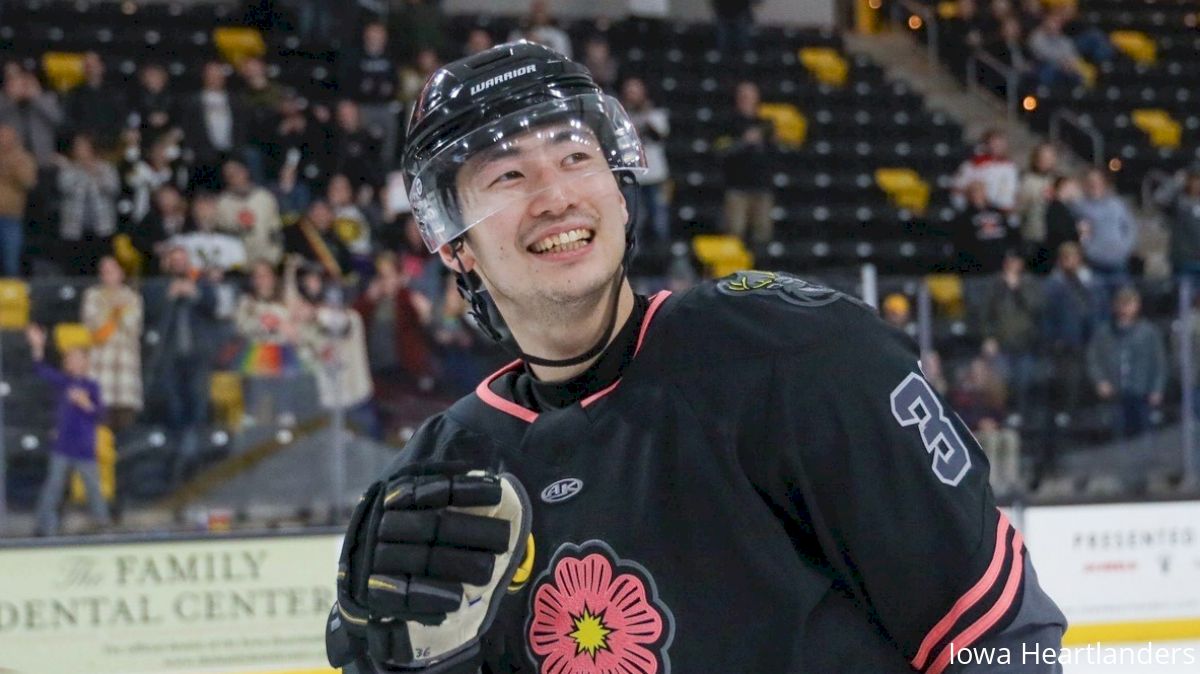 Everybody loves Yuki.
Ask around, and it's the consensus – both in and around Xtream Arena – that Iowa Heartlanders forward Yuki Miura could run for mayor of Coralville.
And win. Easily.
A beloved second-year player who has made a huge impact on the community, the native of Japan has resonated with the team's blue-collar fan base for his hard work on the ice and gregarious nature off of it.
"Yuki is an incredible human being," Heartlanders head coach Derek Damon told FloHockey via cellphone. "He comes to the rink every day with a smile on his face. He comes in, and he's the hardest-working player on our team, day in and day out. He pushes what we're trying to build here. We come to the rink, and this has been our motto all year. We come to the rink get better every day."
Yuki's work ethic was one of the first things the organization noticed about him, and it seems to be contagious. He has made a huge impact with the players, and people just love being around him.
Miura, whose father, Takayuki, played for the Japanese Olympic team in 1998, has been a significant contributor on the ice for the Heartlanders over his first two seasons in pro hockey, potting 10 goals in an injury-interrupted rookie year (2021-2022). He's followed that with nine more this season.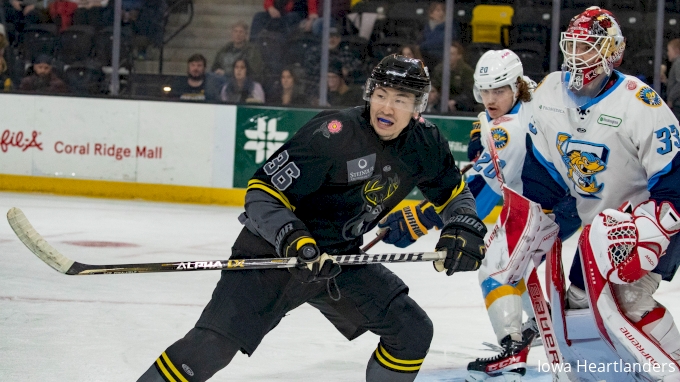 But, for as much of an impression as he's made on the ice, he can't help but smile when asked why he thinks people have taken to him so quickly off of it. He continues to strive to be an ambassador for players in Japan and encourages them to hopefully one day follow in his footsteps – through his actions and his posts on social media.
"I appreciate everything, and I can't thank my teammates, coaches, staff, fans and everyone who helped me along the way enough, but especially Derek Damon and Joe Exter for the opportunities they've been giving me," Miura said. "I came from Japan as a foreigner, and before I came to Iowa, nobody knows me. When I came here, people welcomed me very warm and nicely, so that's why I want to give thanks back to the community and the city and everyone…and I hope my experiences can one day help the new generation of young kids in Japan. Like, 'Oh, I can take this road like Yuki did.'"
The road to the United States started when Miura left high school in Japan at 17 to pursue a hockey career in the Czech Republic, playing for Jaromir Jagr's Kladno team at the junior level for two seasons, before getting drafted by the USHL's Waterloo Black Hawks.
Around the same time, he was offered a professional contract by Kladno but wanted to try to play in the United States, so he went to the USHL for one season and ultimately went on to play four seasons of college hockey at Lake Superior State University, where the kinesiology major earned WCHA All-Academic honors.
It also was there that he started to learn his now nearly impeccable English, something that's a great source of pride for him.
"Going to college was the biggest change for me, because when I was 20 years old, I came to the U.S., and that first year, it was really hard," said Miura, who's now 26. "I had no ideas what the boys or coaches were saying, and I couldn't speak any English. I could only speak very few words.
"At college, you have to study everything in English and need good grades to keep playing hockey, so I really worked on it. Every day, my teammates and classmates helped me a lot. Those four years really helped me improve my English skills."
YU YU YU YUUUUUKIIII 🚨

2-1 landers with 15:53 to go in the 2nd pic.twitter.com/XU3VdEfVsc

— Iowa Heartlanders (@GoHeartlanders) February 4, 2023
Miura says he still occasionally gets confused by words he's never heard before, but he enjoys the process of continuing to learn.
Perhaps there's a new phrase heading his way soon? American Hockey League.
Though undersized at 5-foot-11 and 170 pounds, Damon believes Miura has made significant strides in his 200-foot game that would allow him to be successful if he does get the call to the next level.
"I think as he's grown – and we've seen such big growth in him from last year to this year – I think there's a chance, especially with his work ethic and his ability to bring it every day, and that's hard to do," Damon said. "Last year, he wasn't as strong on his stick and was getting pushed off pucks and losing one-on-one battles, but this year, he really focused on that in the summertime and he's gotten stronger."
Miura is growing into the professional game, where he'll face a different size and caliber of player than he saw in college. Making the leap is an honor he's hoping to earn. Earning it is something Miura and his teammates are reminded to focus on.
However it plays out, Miura is just grateful for the opportunity. To get to live out a dream of playing professionally in North America is something he says he didn't originally have any plans of getting to do.
"My biggest dream was to become a pro hockey player in the Czech Republic or in Europe, because when I was 10 years old, I visited the Czech Republic and saw hockey there, and said, 'Wow, this is really cool.' Personally, I wanted to be a pro there," he said.
Like many young players, of course, the chance to play in the NHL always was in the back of his mind.
"Every hockey player's dream is playing in the NHL," Miura said. "Going to Waterloo, I thought it was a great chance to come to the U.S. and chase a dream to go to the NHL. I took that chance, and I'm in the ECHL now. I have much more ice time, compared to NCAA Division I hockey, so this has really helped me, but I'm not satisfied with what I did last year or what I've done this year. I want to help with scoring more. I really hope (I can get to the AHL), but I also know what I need to do to improve my skills here."