2023 Iowa Heartlanders vs Toledo Walleye
Toledo Goaltender John Lethemon Persevering, Seeing Game In New Way
Toledo Goaltender John Lethemon Persevering, Seeing Game In New Way
The road to get here has made it all the more worthwhile for Toledo Walleye goaltender John Lethemon.
Mar 5, 2023
by Mike Ashmore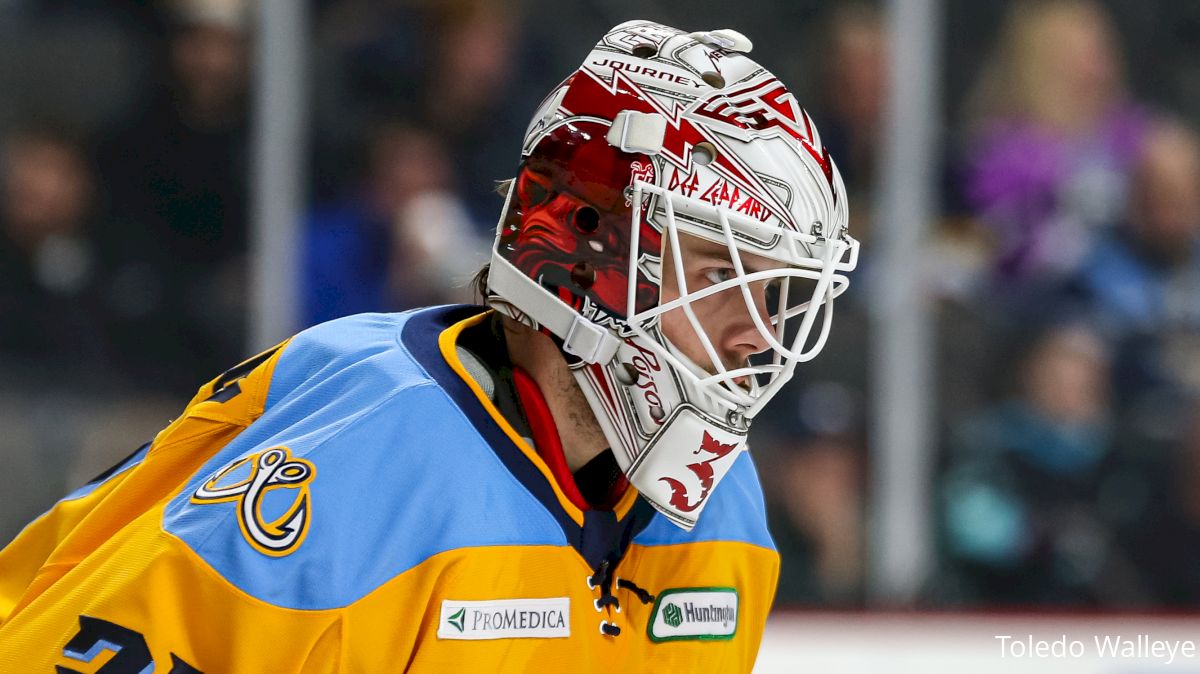 The road to get here has made it all the more worthwhile for Toledo Walleye goaltender John Lethemon.
Sure, you see the honors of being named the ECHL's Goaltender of the Month for February, which came after a stunning stretch that included a 6-0-0 record in six appearances – with three shutouts, a 0.67 goals against average and save percentage of .976.
And, yes, you saw the Detroit Red Wings signing the 26-year-old Michigan State alum to a one-year, NHL contract on Friday.
UPDATE: The Detroit Red Wings on Friday reassigned goaltender John Lethemon to the Griffins from the @ToledoWalleye #GoGRG

Details >>https://t.co/ca5GEUfp6V pic.twitter.com/6VpRlJEjF4

— Grand Rapids Griffins (@griffinshockey) March 3, 2023
But you likely didn't see the grueling mental and physical rehab process in coming back from being diagnosed with thoracic outlet syndrome this summer while with the Red Wings in their summer development camp, something he wasn't sure he was going to be able to come back from at all.
"At first, yeah, you never know in that situation what's going to happen," Lethemon told FloHockey in a lengthy cell phone conversation. "There's all the uncertainty of that day when everything went down, being in the hospital and them telling me I have the blood clot. I called my parents, told them to come down and all that. There's so much uncertainty running through your mind, and at that point, I was like, I think I might be done."
Compelling conversation with @ToledoWalleye G John Lethemon. Overcame a career-threatening blood clot, had a rib removed last summer. He's back at the top of his game (7 straight wins.) "I'm just grateful every day now that I get to step on the ice again."https://t.co/jf8KuFyUHg

— Mark Monroe (@MonroeBlade) February 10, 2023
Lethemon was uncertain at the time of what exactly caused the issue, one that required the surgical removal of his top rib, which, as it turns out, had been pinching and compressing a vein, causing a clot near his collarbone.
Cleared by doctors to resume his career, Lethemon knew he had a long process ahead of him, one that started with getting back on the ice in September, and culminated with making his organizational debut as a member of the Walleye in late-November, after he'd signed a one-year deal with AHL Grand Rapids – long before any of this had ever happened.
That deal started to pay off both sides when things started to click for him around the start of the year Lethemon says, and he at times has outshined Detroit's first-round pick and tandem-mate, Sebastian Cossa, in the Toledo net this year, posting a 16-1-3 record, 2.08 goals against average and .927 save percentage in his first 24 games this year.
Not that he ever wanted to go through this offseason ordeal, but having endured it and come out on the other end stronger has allowed the personable Michigan native to put such an incredible run into perspective.
"Every day is a great day," he said. "I had that mindset coming back, that it didn't matter if I was going to give up 10 goals in a game. The worst nights as a goalie are still better than the alternative of being on the sidelines or not being able to play at all."
LETHEMON 🙏 pic.twitter.com/SoQAQvMZU3

— Toledo Walleye (@ToledoWalleye) March 2, 2023
Lethemon truly has developed a new appreciation for the game and the opportunity he has to play it at the highest levels.
The ice is a familiar place, but he's also seeing it from a completely new perspective.
"Obviously, I don't want to give up 10 goals, but I'm just thankful every time I get to compete and every day I get to step on the ice," Lethemon said. "It gives you a different outlook and appreciation for when you're in the dog days of the season and going to the rink for practice. You might be feeling tired, maybe it's a 3-in-3, whatever. You have that extra boost. You appreciate it more because you can see it can be taken away from you very quickly."
Thankfully for Lethemon and the Walleye, it all ultimately wasn't.
He's settled in nicely this year in sharing the net with Cossa, forming one of the league's best tandems on a team that's looking to reclaim its perch on top of the Western Conference.
Perhaps getting the kind of time in net to be able to string together this kind of stretch would be unexpected to some, given Cossa's pedigree as the 15th overall pick in the 2021 NHL Draft, but Lethemon says it wasn't something he was really thinking about when he was finally able to join the team.
"I know 'Coss,' and he's a heck of a hockey player, and he's going to play at a really, really high level in the future, so I understood the situation," Lethemon said. "He's a first-round draft pick, and he's a priority. There's no doubt about that, as he should be, but I think I knew as an older guy, I was brought in not be a mentor, but to be somebody he could look at and see how to go about things, how you take care of yourself and how you manage hockey in a pro setting, especially in the ECHL.
Lethemon understands the nuances of the ECHL and what it takes to persevere.
"That's a whole different animal in itself with the schedule, as it can be a gauntlet," Lethemon said. "It's tough as a 20-year-old to come in here and be able to perform and get through all that, and he's done a phenomenal job with all that. We've got a good thing going here going every other game right now, and we both know what to expect and both support each other a ton."
After a strong senior season at Michigan State put him on the pro radar, Lethemon signed an American Hockey League deal with the Ontario Reign, but he largely was in the ECHL for the duration of his first two pro seasons, with all but two of his first 59 games coming with the Greenville Swamp Rabbits.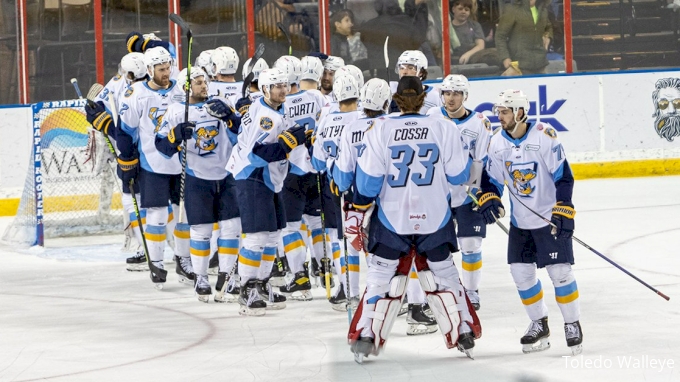 Both years, he saw action in the Kelly Cup Playoffs, but the team ultimately fell short of its goal.
This year, however, he's a big part of a group where expectations are much higher, as Toledo looks to climb that last rung of the latter after falling just short last season at the hands of the Florida Everblades.
"For me, coming in here, I knew a lot about the Toledo Walleye, the organization, and the success that they've had," Lethemon said. "There was a very high standard coming in, and I was excited for that. At the moment, it's about taking it game by game, but we definitely all have our minds set on finishing this season strong and putting ourselves in the best position possible for home ice, shooting for that kind of stuff.
What a time to be a Toledo sports fan! 😃 The @ToledoWalleye, @Toledo_MBB 🚀, and @ToledoWBB teams are on a roll 🔥 and are hoping to keep the momentum going into this weekend. pic.twitter.com/phyRfTSFNH

— BCSN (@BCSNsports) March 3, 2023
"We know we have a job to do and business to take care of. Everybody knows we've got a special team here, and this run we've been on is obviously no fluke. The big prize is set in the back of our minds."