2023 Michigan Tech vs Bemidji State - Men's
CCHA RinkRap: Upper Peninsula Back In Spotlight
CCHA RinkRap: Upper Peninsula Back In Spotlight
This week in RinkRap: The UP's version of A Tale of Two Cities, a historic streak comes to an end, a coach reaches a milestone and a goalie owns Fridays.
Feb 7, 2023
by Tim Rappleye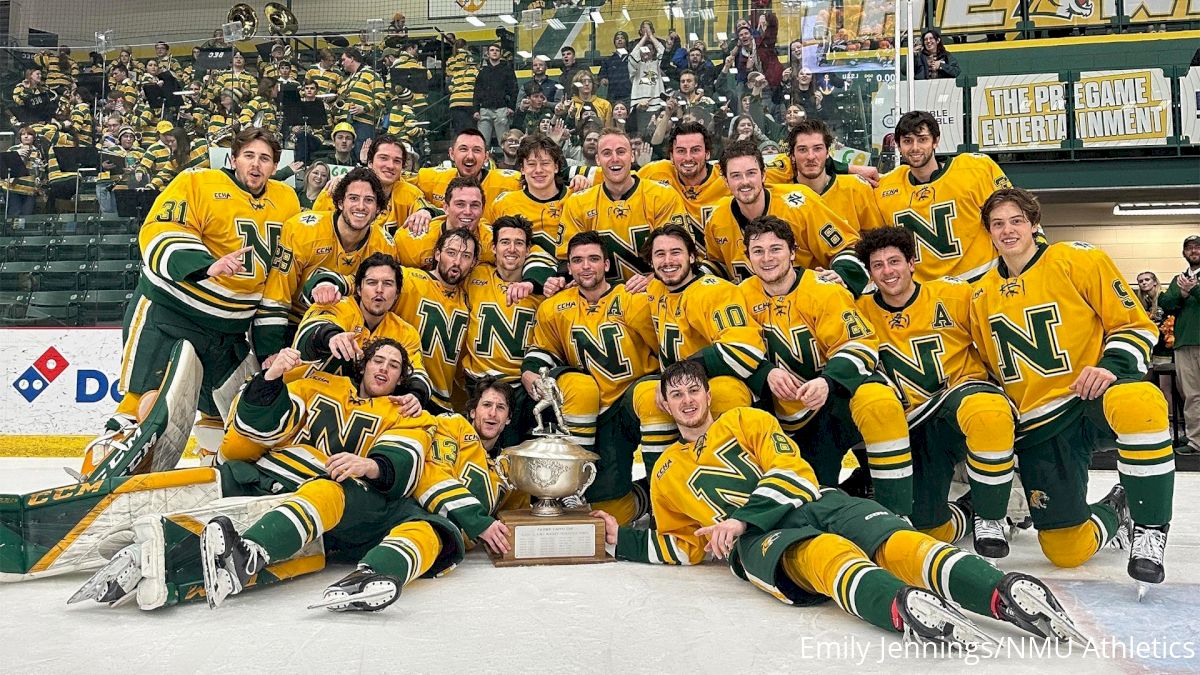 This week in RinkRap: The UP's version of A Tale of Two Cities, a historic streak comes to an end, a coach reaches a milestone and a goalie owns Fridays.
Yooper Destiny
Tech and Northern are Upper Peninsula Hockey neighbors that have been on express trains in opposite directions of late, and they very well might converge at season's end.
The psyches of the respective coaches Joe Shawhan and Grant Potulny differ as much as their Pairwise rankings. Both collected massive wins on Saturday: Northern halted a slippery slide, and Tech jostled itself into the nation's elite.
The excitably brilliant play-by-play man Dirk Hembroff shared his Huskies post-game radio booth with Shawhan, only moments after Hembroff had pinned the decibel meter calling the final moments of Tech's nail-biting win.
Tech barely survived a 17-shot third period barrage from a hungry Bemidji squad. Hembroff expected Shawhan, his best friend, to share the profound relief he felt for the Huskies.
Hembroff mentioned MTU's apparent fatigue and the profound differential in shots in his leading questions. The burly coach didn't bite.
"I thought we played well, competed well," Shawhan said with a note of defensiveness. "The shots weren't accurate, and we had several shots that weren't thrown up on the [shot clock]."
By virtue of MTU's sweep at Bemidji, sixth-year head coach Shawhan has virtually assured himself a third NCAA Tournament berth on the strength of his club's 20th win Saturday.
He already had calculated the updraft of the victorious weekend by the time he climbed up into Hembroff's booth.
"It gives us the tiebreaker against them [BSU] in league play for seeding, and it helps us in the Pairwise (No. 10 as of this writing), so that's a great win for us."
Shawhan's Huskies are a hot breath out of first place in the race for the MacNaughton Cup.
Northern Michigan, on the other hand, slid to rock bottom Friday night, losing to last-place Lake State at home.
It dropped the Cats, once considered co-favorites to win the CCHA, into seventh place in the CCHA standings, struggling to win a single game within their peninsula, even in their own building.
On Saturday, it all changed.
In front of nearly 3,000 faithful, Northern Michigan outlasted rival Lake State 3-1.
It was the first time in over two months the Cats had won a game on their home ice, and for their efforts, they got to hoist a trophy in front of their fans, earning the Cappo Cup for beating the Lakers in the season series.
Wildcats Sink Lakers, Win Cappo Cup.

Recap ➡️ https://t.co/1kpt7AJV4C#NMUwildcats #ShareNMU #CCHAHockey pic.twitter.com/m52z6rtV42

— NMU Men's Hockey (@NMUHockey) February 5, 2023
To Potulny, it was a godsend.
"One of the most important regular-season games I've ever been a part of as a coach," said the sixth-year coach, who knew he was in danger of a lost season. "It's hard to come to practice Monday through Thursday if you don't get rewarded."
With the CCHA season sprinting into the home stretch, participants and observers are busy projecting playoff matchups. If the season had ended Friday night, Tech would be hosting Northern in a best-of-three quarterfinal series.
Shawhan knows how tough a matchup that could be, even for his nationally ranked Huskies.
"They are a very good team," Shawhan has said repeatedly about Northern. "I picked them to win the conference at the start of the year."
Potulny, whose Cats have played in two league championship games in his five prior seasons, knows post-season success is all about timing.
"It's all about how you're playing at the end of the year," he said.
A Northern-Tech matchup would be a flashback to the 2018 championship game, where Potulny and Shawhan clashed as rookie coaches.
This season, one coach is tapping at the ceiling of the sport's championship contenders, while the other takes solace from a rare home win and a local trophy.
One can only hope a new chapter of this rivalry gets written in March.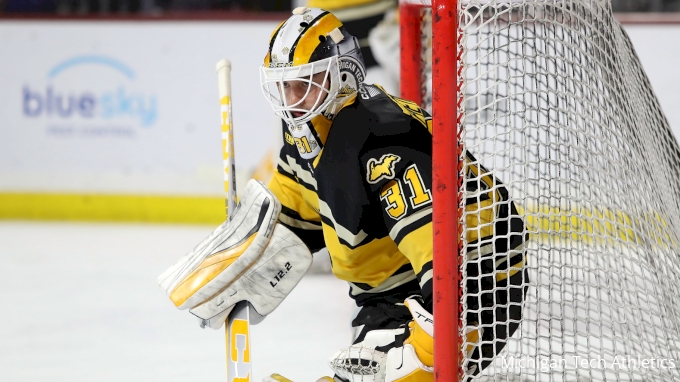 Notes
- Bemidji coach Tom Serratore coached his 800th game Friday night, but he did not pause to smell the roses.
"Coaches are always moving forward, just like players," Serratore said.
- Austen Swankler's 19-game streak of scoring at least a single point came to an end Saturday night.
The streak catapulted him into third place on the national scoring race and cemented his record as the gold standard of the 21st century.
In a "dead puck" era, where teams strive to reach three goals per game, the Swankler feat becomes all the more remarkable.
- Fridays are bad luck days if you find yourself playing Michigan Tech.
For the past four Fridays, Tech goalie Blake Pietila has pitched a shutout for the Huskies.
He now leads the nation with eight shutouts and has surpassed the magic .930 save percentage mark, checking in this week at a sparkling .932 after breaking hearts in Bemidji this past weekend.
- Four road teams beat their CCHA hosts Friday night, offering a harbinger of the league quarterfinals, less than a month away. Parity reigns in the CCHA.