ECHL - Eastern
Ghost Pirates Coach Rick Bennett Proud Of Success In Savannah
Ghost Pirates Coach Rick Bennett Proud Of Success In Savannah
As far as landing spots go, Ghost Pirates coach Rick Bennett would have been hard-pressed to do any better than Savannah.
Jan 21, 2023
by Mike Ashmore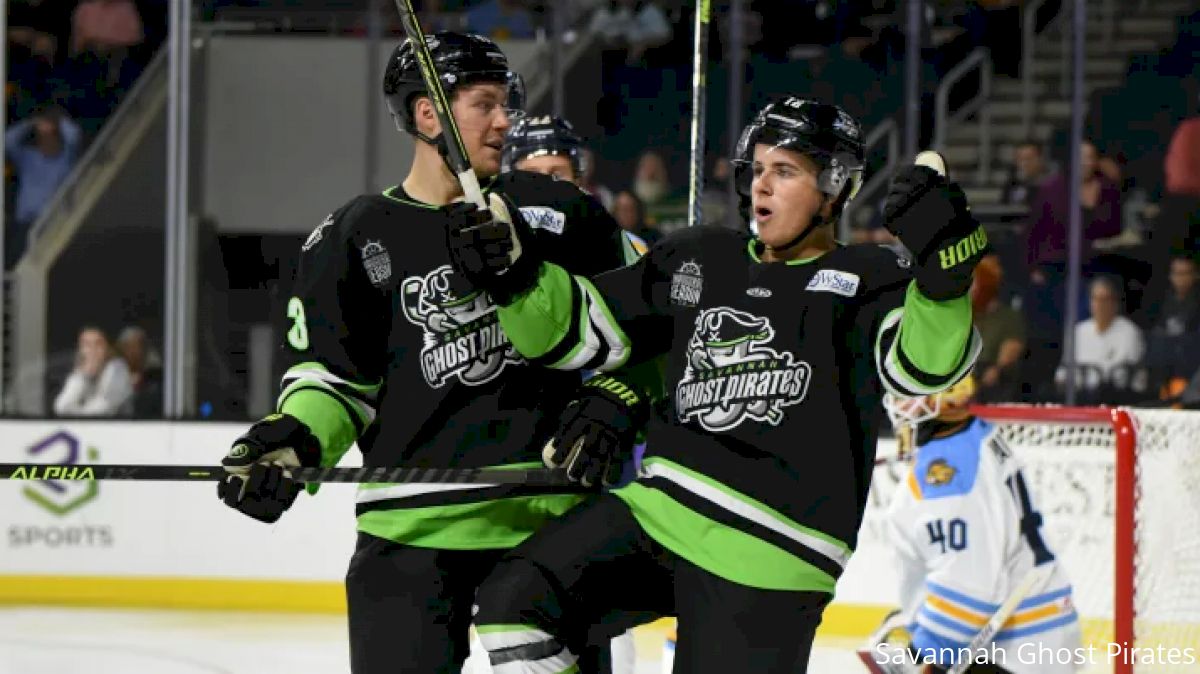 As far as landing spots go, Rick Bennett would have been hard-pressed to do any better than Savannah.
A national championship-winning head coach who had turned Union College into a superpower, the respected former NHLer resigned his post midway through the 2021-2022 season after a largely fruitless investigation into his coaching practices.
While it was a bit unforeseen at the time, a transition to the pro game - where Bennett had made a name for himself as a gritty winger over a lengthy career that saw him appear in 15 games for the New York Rangers, as well as several teams in the ECHL - was a welcome one, and he embraced the challenge of becoming the first bench boss of the expansion Ghost Pirates, the new affiliate of the Vegas Golden Knights, this offseason.
"This was a simple choice, and it was all about the organization," Bennett told FloHockey via cellphone. "To be able to go out to Vegas and see things from the top down was really an eye-opener for me, a college guy. Everything was done first class, from George McPhee, Kelly McCrimmon, Wil Nichol, Vaughn Karpan and everybody on down.
"It doesn't start at the (ECHL) level, it started at the NHL level on down, and I was blown away. The one thing I really came across was the pride within the organization and the people involved with the Vegas Golden Knights."
Jersey unveil so epic, it'll knock your hat off! #TheHauntBegins 👻
-
Shop Now | https://t.co/aXPhUGLrQV pic.twitter.com/7X6gA7exyT

— Savannah Ghost Pirates (@SavGhostPirates) October 7, 2022
But, even with all that said, it still was a challenge.
Not only was Bennett making his first foray into coaching at the pro level, he also was starting from scratch with no pre-existing roster. To get the job done, he relied on others with experience in the league and on some of his old recruiting skills from back in his college coaching days
"I was fortunate that I was able to hire Alex Loh, who was a head coach in this league, and Alex was very helpful," Bennett said. "But this kind of reminded me of the days of being an assistant coach in the college world. It was interesting."
Despite any challenges, Bennett used whatever tools and resources he could to help build a successful team from scratch.
"The only thing was, you didn't really have a chance to get out there and watch the guys play," Bennett said. "Having (AHL affiliate) Henderson helping out also was beneficial, but knowing some of the agents across your college days was certainly helpful, too. Trying to make a few trades for something you don't have was interesting, but we were able to do that, and those guys have been huge contributors for us."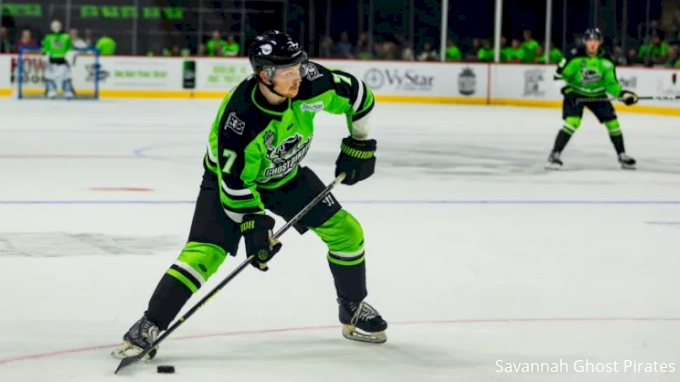 Bennett, who serves a multitude of roles, from coach to general manager to director of hockey operations and more, also relied upon a scouting program called InStat in trying to scramble to piece together his team, a group that's looking for a second-half turnaround after a strong start ultimately gave way to typical expansion-team struggles over the last two months or so.
An 11-18-7 record likely isn't a true indicator of how successful the season has been, all things considered for Bennett. When asked, from a coaching standpoint, if it had been at all daunting to make the leap to this level, he simply said, "it was time."
"I had a lot of fun in college hockey, but it was time to move on," he said. "It's funny. You'd talk at the coaches' convention, and pro hockey would come up here and there, and we'd all talk and say we wish we could give it a shot. I'm actually really happy I am where I am today. I had a great time in college, with a lot of good memories, but it was definitely time for me to try this."
Did you miss the first hat trick in Ghost Pirates history last night?

We've got you covered with Vincent Marleau's 5th, 6th and 7th goals of the year! 🎩🎩🎩 pic.twitter.com/4VE3y3y0Ph

— Savannah Ghost Pirates (@SavGhostPirates) December 9, 2022
On the ice, there's every reason for confidence that things will get to the standard Bennett set at Union, where he'd led the team to two Frozen Four appearances - including the win in 2014 - and four berths in the NCAA Tournament.
Off the ice?
The Ghost Pirates have been extremely successful, packing Enmarket Arena every night, thanks not only to a fun and well-constructed hockey team, but a marketing campaign very similar to that of the Golden Knights, both of which have drummed up a level of support for the first-year franchise even Bennett didn't see coming.
"That probably could be the best team win we've had to date."

Rick Bennett, Jordan Papirny (40 saves) and Logan Drevitch (2G, GWG w/1.3 seconds left) talk after tonight's 3-2 win over Greenville.
--#TheHauntBegins pic.twitter.com/XcalfvRGOe

— Savannah Ghost Pirates (@SavGhostPirates) January 12, 2023
"The staff, from our president and owner to our staff that's here and on the hockey operations side, they've all done a phenomenal job from basically a year ago to get to where we were in October," Bennett said. "I had an idea (it would be like this) when we came in for the announcement. With just the amount of people who were there in the summer, it was kind of really impressive and well-done. They'd set the table, and the community has really embraced us and been excellent just supporting the games and around town in general. It's been really exciting."