2023 ECHL All Star Classic
2023 ECHL All-Star Classic: Cossa, Maniscalco Among Players To Watch
2023 ECHL All-Star Classic: Cossa, Maniscalco Among Players To Watch
The 2023 ECHL All-Star Classic will be played Monday night in Norfolk, Virginia and streams on FloHockey.
Jan 16, 2023
by Chris Peters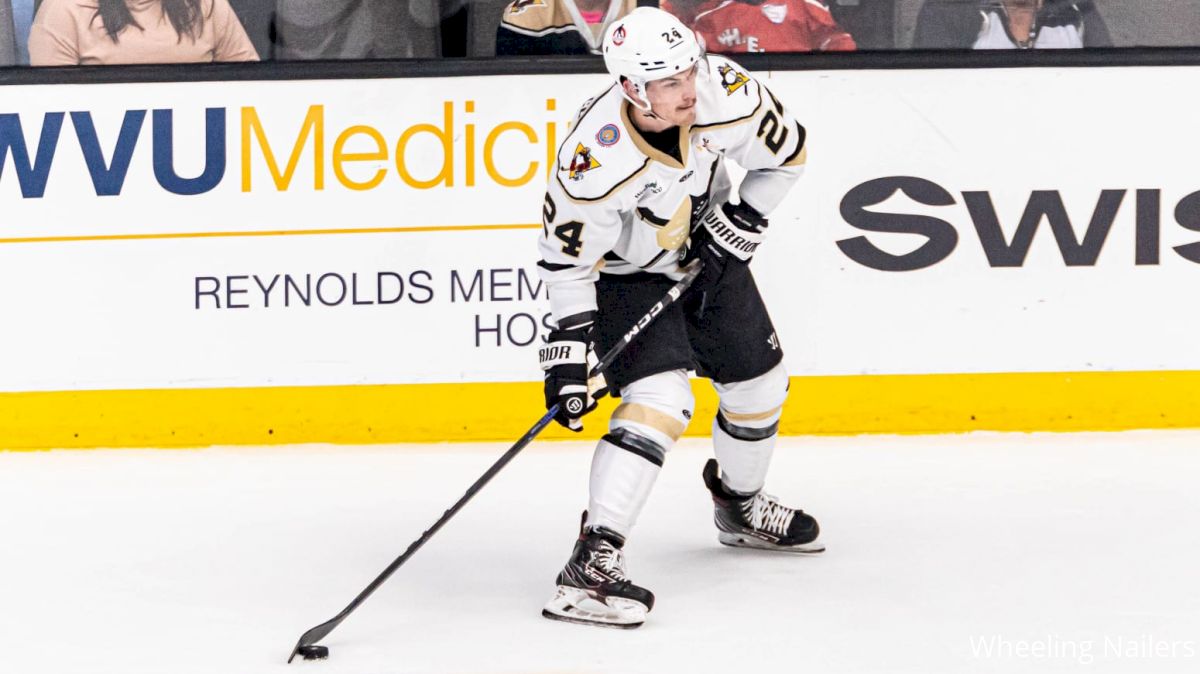 The 2023 ECHL All-Star Classic is set to be played in Norfolk tonight with a 3-on-3 tournament featuring two teams made up of ECHL All Stars representing the Western and Eastern Conferences and two teams comprised of players from the host Norfolk Admirals, called the Cruisers and Destroyers. There will also be an integrated skills competition with points counting towards each team's score.
The unique event format, which will be streamed on FloHockey, includes a lot of fun and some of the best players the ECHL has to offer in what has been an exciting season to date. You can learn more about the ECHL All-Star Classic here, as well.
In addition to the ECHL stars performing, each team at the All-Star Classic will also include one of four professional players from either the Premier Hockey Federation and Professional Women's Hockey Players Association.
Ann-Sophie Bettez of the PHF's Montreal Force will play for the Eastern Conference, Sydney Brodt of the PHF's Minnesota Whitecaps will skate with the Destroyers, while Sam Cogan of the PWHPA will play for the Cruisers and Erin Brown, also of the PWHPA, will suit up with the Western Conference.
A number of players under NHL contract as well as several young, budding stars in the ECHL are going to be participating in the All-Star Classic. Here are just a few to keep a close eye on.
ECHL All-Stars To Watch
Sebastian Cossa, G, Western Conference (DET): Representing the Toledo Walleye as a replacement for Jake Kupsky who was unable to participate, the ECHL gets the highest-rated NHL prospect in their league to All-Star Classic. While Cossa's numbers are not especially eye-popping, he has appeared in 24 games this season and had a number of sparkling performances that will fill up his highlight reel. The 20-year-old was picked 15th overall in 2021 and is in just his first season of professional hockey. He has a penchant for acrobatic saves thanks to his high-end quickness and massive 6-foot-6 frame.
Sebastian. Cossa. pic.twitter.com/Iuqtkvy1xN

— Toledo Walleye (@ToledoWalleye) December 3, 2022
Josh Maniscalco, D, Western Conference (PIT): A former Arizona State standout who earned a contract with the Pittsburgh Penguins as a college free agent, Maniscalco is one of the top-scoring defensemen in the ECHL. He has 28 points in 31 games for the Wheeling Nailers, which ranks third among all blueliners in the league.
Brayden Watts, F, Western Conference: Currently second in ECHL scoring with 49 points in 36 games, Watts is in the midst of his finest professional season as a member of the Wichita Thunder. The 23-year-old has already surpassed his point total from last season in 16 fewer games, highlighted by a career-best 19 goals.
Brayden Watts with the goal!!

Thunder now with the 5-2 lead with 2 min left to play! pic.twitter.com/VmZGk3ukE3

— Wichita Thunder (@Wichita_Thunder) December 29, 2022
Chad Nychuk, D, Western Conference: Only 21 years old, currently in his first professional season, Nychuk has been a highly productive defenseman for the Kalamazoo Wings. His 20 points makes him the highest-scoring U23 defenseman in the league. It has been quite the follow-up to his final WHL season during which he posted 71 points for the Brandon Wheat Kings.
Alex Ieurullo, LW, Eastern Conference: The former Bemidji State star is among the top scorers in the ECHL this season with 46 points in 36 games for the Greenville Swamp Rabbits. This is Ieurullo's first full professional season after he had his breakout senior campaign at Bemidji, scoring 42 points in 39 games. His productive ways have continued as he's on a 92-point pace for Greenville and currently sits fourth in the race for the league's scoring title.
ALEX IERULLO... AGAIN!!!

THE RABBITS TIE IT UP!#OurStompingGround#GVLvJAX pic.twitter.com/pURi43Sg9Q

— Greenville Swamp Rabbits (@SwampRabbits) January 1, 2023
Collin Adams, LW, Eastern Conference (NYI): Part of the New York Islanders prospect system, Adams has been thriving in the ECHL this season with a few stints up with the AHL's Bridgeport Islanders. Despite appearing in just 24 games, he is second on the Railers in scoring with 27 points. The former North Dakota standout is in his second season of pro hockey in the Islanders system.
Bear Hughes, C, Eastern Conference: Currently in his rookie season with the South Carolina Stingrays, Hughes has made an immediate impact in the ECHL with 35 points in 31 games. The former Washington Capitals draft pick has size and skill that has made him the highest-scoring U23 player in the league.
Bear Hughes our all star. pic.twitter.com/cr2S6kGbYb

— SC Stingrays (@SCStingrays) January 14, 2023
Billy Constantinou, D, Destroyers: Up and down between the ECHL and AHL this season, Constantionou has averaged close to a point per game from the back end when he's been in the E this season. He had spent most of the season with the Wichita Thunder, but was recently loaned to Norfolk from the San Jose Barracuda, which has his AHL rights. He is an energetic offensive-minded defenseman who already has two points through his first two games with the Admirals.
Blake Murray, C, Cruisers (CAR): Currently under contract with the Carolina Hurricanes, Murray had spent most of this season with the Chicago Wolves in the AHL. He was recently sent down to Norfolk and has had four points in seven games. The former OHL star is in his second professional season in North America.