2023 IIHF World Junior Championship
2023 World Juniors: Canada Beats Czechia For Gold In Overtime Thriller
2023 World Juniors: Canada Beats Czechia For Gold In Overtime Thriller
Canada survived a late comeback from Czechia to win its second consecutive gold medal at the World Junior Championship in overtime.
Jan 6, 2023
by Chris Peters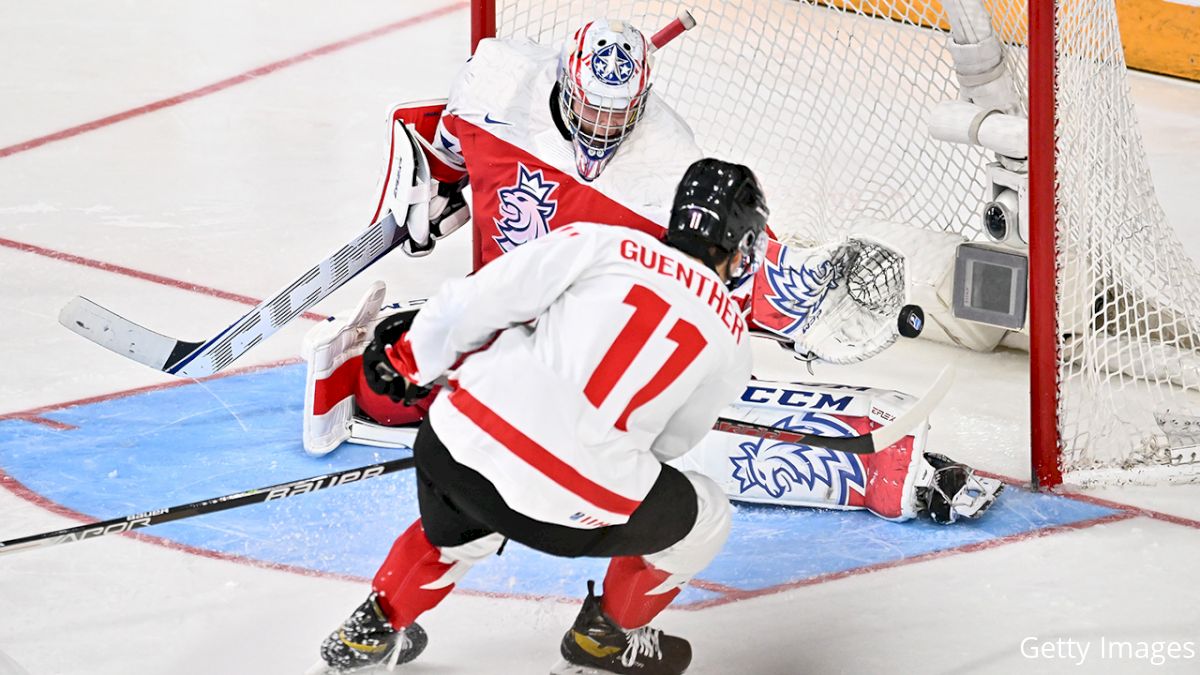 Click here for photos from Canada's gold-medal win
HALIFAX, Nova Scotia -- For the second straight year, Canada is on top of the junior hockey world as the Canadian national junior team beat Czechia to claim the gold medal at the 2023 IIHF World Junior Championship. And for the second straight year, it was a dramatic overtime winner that gave Canada the gold.
Dylan Guenther (ARI) scored on a 2-on-1 after taking a pass from Joshua Roy (MTL) and redirecting the puck up and over Czech goaltender Tomas Suchanek to give Canada its second-straight title, overcoming a late comeback from the Czechs to force extra time.
DYLAN GUENTHER IS THE OVERTIME HERO 🚨

CANADA WINS GOLD 🥇#WorldJuniors pic.twitter.com/6jbHJ8TwaM

— TSN (@TSN_Sports) January 6, 2023
In addition to ending the scoring, it was Guenther who got the game's first goal on a one-time blast on the power play, bringing Scotiabank Centre to its feet.
CANADA STRIKES FIRST ⚡️

Dylan Guenther lasers one home on the power-play to give Canada a 1-0 lead.#WorldJuniors pic.twitter.com/F04hUe9Pvn

— TSN (@TSN_Sports) January 6, 2023
Czechia goaltender Tomas Suchanek made a valiant effort to keep his team in it, even overcoming an apparent injury when he got run over by a Canadian forward early in the second period. Suchanek stayed in the game and soon after going down made a big pad save. Eventually, Canada found a way to break through.
Captain Shane Wright (SEA), who had not been having the most memorable tournament, created a goal he won't soon forget after shrugging off one defender, going around another and roofing a backhand shot just under the crossbar to make it 2-0. The spectacular individual effort created another eruption inside the building that lasted all the way through the fans singing a collective rendition of "Happy Birthday" to Wright, who was indeed celebrating his 19th birthday.
CAPTAIN CANADA 🚨

Shane Wright gives Canada a 2-0 lead with an absolute beauty.#WorldJuniors pic.twitter.com/r3klt4Hx84

— TSN (@TSN_Sports) January 6, 2023
Czechia didn't seem to have enough push against Canada, but suddenly found the pucks bounce their way as Jiri Kulich (BUF) and Jakub Kos (FLA) scored goals less than a minute apart to tie the game late in the third period.
The Czechs had their chances in overtime, too, but Thomas Milic made some key saves for Canada which kept them afloat. He finished the game with 24 stops, saving his two best performances for Canada's last two games.
Czechia earned the silver medal, which is their first medal of any color since 2005.
For Canada, it's now a record-extending 20 gold medals at the World Junior Championship. This is also their first time going back-to-back since winning five straight from 2005 to 2009.
In addition to the medals being passed out, the IIHF also handed out their tournament awards.
Directorate Award Winners
The directorate awards are given out by the tournament directorate, which includes representatives from participating countries and the executive committee.
Best Forward: Connor Bedard, Canada
Best Defenseman: David Jiricek, Czechia
Best Goaltender: Adam Gajan, Slovakia
All-Tournament Team
The tournament all-star team is selected by the media
Goalie: Tomas Suchanek, Czechia
Defense: David Jiricek, Czechia; Ludvig Jansson, Sweden
Forwards: Connor Bedard, Canada; Logan Cooley, USA; Jiri Kulich, Czecia
Stay tuned for more World Junior recap coverage coming to FloHockey soon.