2023 IIHF World Junior Championship
2023 World Junior Gold-Medal Game Preview: Canada Vs. Czechia
2023 World Junior Gold-Medal Game Preview: Canada Vs. Czechia
Chris Peters previews the gold-medal matchup between Czechia and Canada.
Jan 5, 2023
by Chris Peters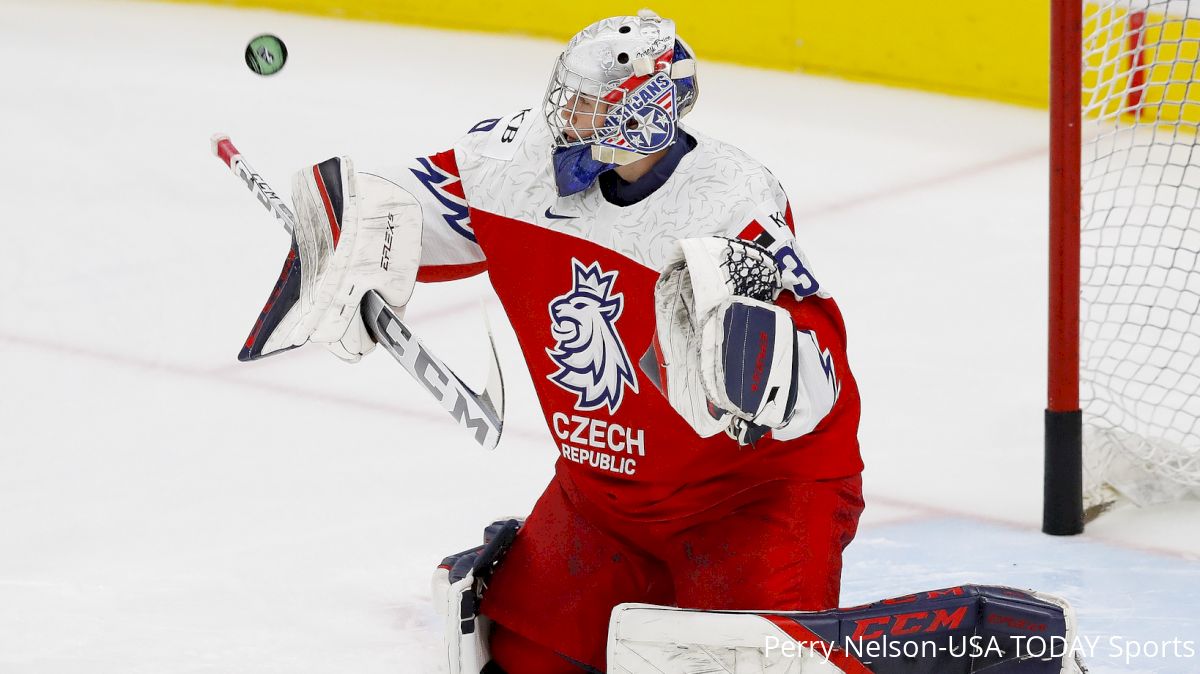 HALIFAX, Nova Scotia -- Canada will be going for their 20th gold medal, while Czechia will play for their third gold and first since 2001 during Thursday's championship game at the 2023 IIHF World Junior Championship Thursday night.
The Canadians earned a rousing 6-2 victory over the United States Wednesday to advance to their fourth consecutive World Junior final and will seek their first back-to-back gold medals since winning five straight from 2005 to 2009.
Czechia, meanwhile, placed first in Group A in the preliminary round and advanced to the gold-medal final with an incredible late comeback to win in overtime against Sweden in the more dramatic of the two semifinals. The Czechs also beat Canada in their tournament opener, 5-2.
Now the two teams will square off again in a rematch on the biggest stage in all of junior hockey. Canada and Czechia meet at 6:30 p.m. ET. The game will air on NHL Network in the U.S. and TSN in Canada.
Here are some quick thoughts ahead of the big gold-medal matchup.
Fool Me Twice?
Canada had a lot of uncomfortable questions to answer after losing to Czechia in the opening game of this tournament. They had been hyped up as a super team and certainly looked like one on paper.
The chance for them to lose twice to the same team in this tournament seems very limited, but it's not out of the question. Canada will also have a few hours less of rest coming into the game as they played the later semifinal.
That said, a lot of the issues that plagued Canada in the opener have not shown up as consistently since. They've been more disciplined, more precise in their puck movement and their biggest stars have shown the ability to take over games.
Despite the improved play, they'll go against a Czech team that has been consistent and have managed to use depth to their advantage. They have the best-performing blue line in this tournament and goaltender Tomas Suchanek has proven he can be a difference-maker in games. He held them in against Sweden before the Czechs turned it up and won in overtime.
I just have a harder time seeing Canada losing twice to this team here, but if there's one team that can do it, it's probably this Czech group. They have been special.
Battle Of Blue Lines
Canada has had no choice but to lean especially heavily on their top pairing of Olen Zellweger (ANA) and Ethan Del Mastro (CHI). They're the only two of Canada's defensemen that are averaging over 20 minutes per game. They'll play as much as they have all tournament against Czechia.
This is where I think Czechia may have the advantage in the game. David Jiricek (CBJ) has been a spectacular player in the tournament and proved it again with his late game-tying goal in the semifinal. But the Czechs have also gotten masterful performances from Stanislav Svozil (CBJ) and David Spacek (MIN), who have each been among the best defensemen in the tournament. Undrafted Ales Cech has also been a big factor on the blue line.
Canada has to have a short bench when it comes to the back end, as they won't play Kevin Korchinski (CHI) and Jack Matier (NSH) very much. That puts them in more of a five-defenseman rotation against a Czech team that has size and can grind you down a little bit. That will be a storyline of the game.
Experience Helps
Canada is the tournament's oldest team by average age. They have eight players that have played in this very situation just last summer. That's an advantage they have for sure.
That said, the Czechs have a ton of returning players who have shown the value of that experience in this tournament. They've played a mature, uncompromising, disciplined style. But they've never been in this position before at any level.
Czechia has not played for a gold medal in this tournament in over 20 years. These players weren't even born then. They never experienced the golden era of their country's international success.
Perhaps that provides more motivation, but you have to expect nerves to be a factor. Or maybe they're just playing with house money now and feel unburdened. They've already achieved something no Czech team has since 2005 by winning a medal. What do they have to lose?
I do think the crowd played a role in the game against USA for Canada and if the Canadians start the game on time, they can run away a little bit.
The team that manages the swings of the game best is going to be the team that wins.
Goaltending Matchup
Both Tomas Suchanek and Thomas Milic are undrafted goalies who play in the same division in the WHL. They've also been among the best goalies in this tournament so far.
Milic had the performance of his life against the U.S., making 43 saves as Canada went on to win. The crowd was chanting his name at the end of the game and he deserved every second of that. Meanwhile, Suchanek has had the tournament's second-best save percentage and has already beaten Canada once.
Last time the Czechs played Canada, Ben Gaudreau (SJS) was in net. So they haven't seen Milic yet. They're going to have to test him early, but not let him get into too much of a rhythm. Czechia has success by getting to the middle and as a below-average sized goalie, Milic might have a harder time with them than he did against the U.S., but he's been so sharp. You could also have the same concerns about Suchanek, who is similar in size.
Both of these goalies have save percentages north of .930 in the tournament. They have the ability to steal their team a game. It might take that from either one of them in this gold-medal matchup.