2023 IIHF World Junior Championship
2023 World Juniors: Breaking Down USA's Semifinal Loss To Canada
2023 World Juniors: Breaking Down USA's Semifinal Loss To Canada
Chris Peters breaks down how the U.S. lost 6-2 to Canada at the World Junior semifinals.
Jan 5, 2023
by Chris Peters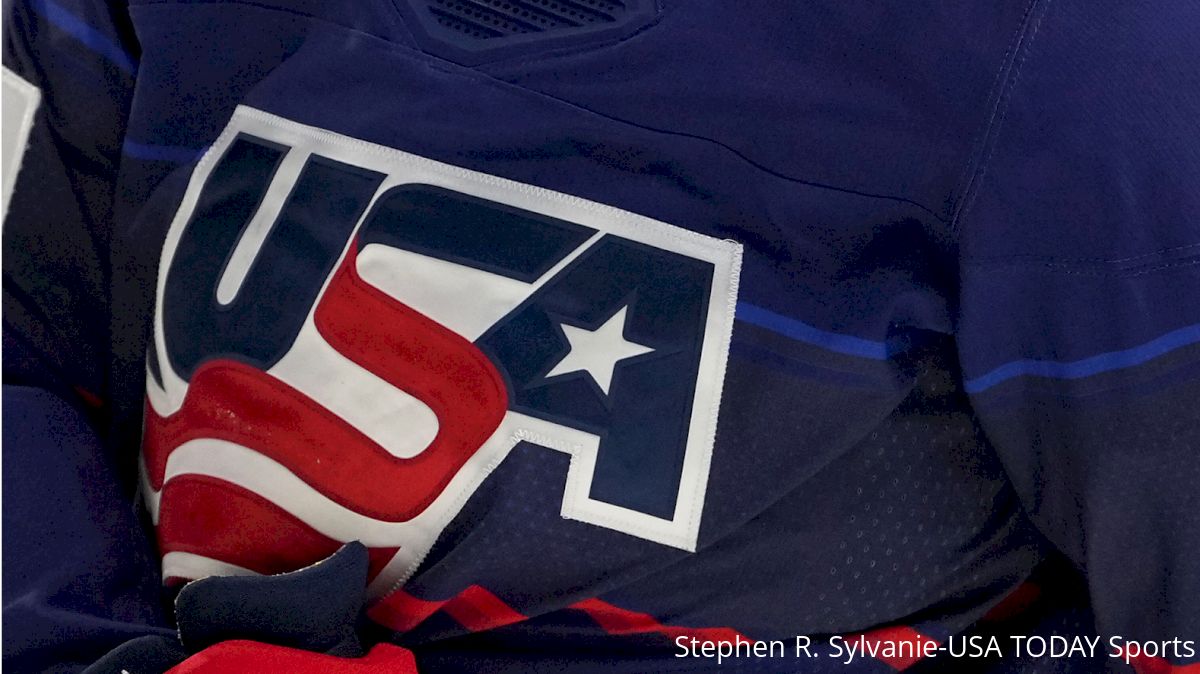 HALIFAX, Nova Scotia -- Team USA could not have asked for a better start to their semifinal game against Canada, but they'll wish they could forget how it ended. The U.S. lost 6-2 in a semifinal that was full of momentum swings, controversy and one of the more incredible atmospheres you'll see at this level.
Now Team USA will have to settle for playing for bronze against Sweden Thursday at 2:30 p.m. ET. You can read the full semifinal game report here.
Here are some observations and notes on standout players from a U.S. perspective.
The Disallowed Goals
We're going to start here, because I think there was so much conversation about this and it unquestionably impacted the game. The U.S. had two goals called back against them, including a goal that made it 3-3 and had stolen away some of the momentum Canada had built up.
The second disallowed goal, which came early in the third period, I thought, was absolutely the correct call based on Rule 69.7 which specifically states the goalie cannot be pushed into the net simultaneous with the puck. Rutger McGroarty (WPG) shoved the goalie's pad into the net and at the same time the puck went in. That one was a little more cut and dried. If McGroarty was able to slam the puck through Milic without also moving the goalie, it counts, but because Milic was pushed in, that was a fairly quick review.
The one against Jackson Blake (CAR), that you'll see here is a lot closer to the borderline and certainly the more important of the two calls against the United States. Have a look.
Jackson Blake puts one by Milic to make it a 3-3 game!

Canada is challenging the goal.#WorldJuniors pic.twitter.com/v4uGntBrdB

— TSN (@TSN_Sports) January 5, 2023
There are a couple of factors to review. The first is if Blake makes contact, which he does. What is less clear is if he initiated the contact with goalie Thomas Milic or if Olen Zellweger (ANA) shoved him enough to create the contact. That kind of depends on the angle you look at in terms of how much Zellweger pushed Blake.
The IIHF also has specific rules about contact that happens within the crease. According to the IIHF rulebook, if an attacking player initiates contact with the goaltender, while the goaltender is in his crease and a goal is scored, the goal will be disallowed. That's where I think the decision came down to it and they also felt that Zellweger's contact did not put Blake into that situation.
We didn't get a ton of looks at it live and there were not many replays in the building. I've only seen the angles provided above. So it's hard for me to have a definitive take on it. However, the contact did happen while Milic was in his crease, which I think is ultimately what the decision came down to.
---
Update: One other interpretation on the Blake goal that I've since heard is that the IIHF rule 69.7 specifically covers rebounds, and this is where I can more understand USA's frustration with the call.
The rule says: In a rebound situation, or where a Goalkeeper and attacking Player(s) are simultaneously attempting to play a loose puck, whether inside or outside the Goal Crease, 'incidental contact' with the goalkeeper will be permitted and any goal that is scored as a result thereof will be allowed."
Again, there might be too much room for interpretation in that one, but I think it's a relevant argument given that the Blake goal was scored off a rebound.
---
"I would say I'm pretty frustrated with the two disallowed goals, but I'm not going to comment on it," said Rand Pecknold after the game. "I'm not going to comment on officiating other than you've got 18- and 19-year-old kids in this environment and you had two taken away. That's a huge part of the game for sure. The head officials can deal with that."
As Pecknold notes, the first one getting called back is a huge blow. The second one makes it feel impossible to climb back in it. They still had chances to get themselves back into it, but the mountain just seemed to keep getting bigger and even when they thought they'd climbed a step, it was right back to where they started.
Interestingly enough, since Canada had to challenge both goals, had they failed, they would have been given a minor penalty. So not only do the goals come off the board, Canada didn't immediately have to kill a penalty.
Even taking into account the controversy, there was still enough time to try to get back in it and you have to find a way to swallow those tough moments and move on. I thought the U.S. did, but they didn't find the goals.
Second Period Mishaps
The U.S. entered the second period with a 2-1 lead. They left down 4-2. Disallowed goal aside, the three goals against that they allowed came from lapses in their own end. After giving up a goal in the first period on a faceoff play where the defense completely lost the best scorer in the tournament, they had another breakdown off a faceoff play in the first minute of the second period.
The end result was the same, with Logan Stankoven (DAL) having a point-blank look at the net and putting home the rebound. Those two plays were significant breakdowns off of a faceoff loss where the U.S. got scrambled in their own zone and left goalie Trey Augustine (2023) with little chance to make the save.
Canada's go-ahead goal came off of a complete lapse by all the U.S. skaters on the ice as Adam Fantilli (2023) sent an errant cross-ice pass that ended up in the U.S. zone. Zach Dean (VGK) beat Lane Hutson (MTL) to the puck and then Luke Mittelstadt ended up taking a bad path into his zone, going toward the puck carrier and leaving Fantilli unaccounted for. The forwards needed to be back quicker as well, but that goal was far too easy for Canada because the U.S. just lost Fantilli completely.
FANTILLI GIVES CANADA THE LEAD 🚨

🇺🇸 2-3 🇨🇦#WorldJuniors pic.twitter.com/VjyN7IbO4l

— TSN (@TSN_Sports) January 5, 2023
The fourth goal came on a mishandled puck and failed clear that started some cascading errors that allowed Joshua Roy (MTL) to walk in and tuck a backhand in and that was the goal that felt a little bit more like a dagger.
A lot of the goals against were little lapses that suddenly became big problems. Some of it was lack of awareness, some was scrambling off of a turnover or a lost faceoff. Regardless, there were a lot of mistakes made that you can't make in a game of this magnitude against a team of Canada's quality and expect to win.
Managing Momentum
When we're talking about teenage hockey players, they don't think the game like seasoned professionals. Some can, but most won't. That's why momentum really does play a big role at the World Juniors, perhaps more here than in any other hockey event.
The emotions of the game swung a lot and you could sense even after Canada scored their first goal that the game was shifting.
The U.S. was dominant in the first half of the first period. They had Canada on their back foot a bit, had a big penalty kill and were pushing. However, Connor Bedard's goal off that first broken faceoff play brought the life back into the crowd. From then on, Canada started to even things up in terms of shot generation and pushing back against the attack of the U.S.
WHO ELSE?

Connor Bedard brings Canada within one 🚨#WorldJuniors pic.twitter.com/Dv23jOT3Tb

— TSN (@TSN_Sports) January 5, 2023
Then that second period really got away from the Americans early. Throw the disallowed goal and the hole just seemed to get bigger.
Canada getting two more in the third felt almost inevitable at that point and it just got away from them.
At the World Juniors, the teams that can manage emotions, absorb the punches and respond to adversity quickly are often the ones that find a way to win.
To Team USA's credit, however, was how strong they kept pushing in the third period. They came out at the start flying and then had the goal disallowed. It looked more like the first period, when their aggressiveness was paying off. They just couldn't score.
They were putting a lot of pressure on Milic and he just wouldn't give anything else up. He was a major difference-maker in the game, finishing with 43 stops.
Trey Augustine Deserved Better
Team USA's 17-year-old goalie was brilliant at the start of the game. He made a ton of big saves and was sharp throughout. You could tell his confidence was growing. But the defense did him no favors. He was going to be forced to make saves he shouldn't be reasonably expected to make in that situation.
The breakdowns in front of him were more to blame than him. He stopped 31 of 36 shots against.
Team USA had to go with the young goalie based on his performance throughout the tournament. Augustine had never faced an environment like this and he didn't flinch. You need a goalie to steal a game for you sometimes, but the Grade A chances Canada was able to generate against him just didn't make that possible. A little more support in front of him would have made a big difference in his and USA's night.
Player Notes
Logan Cooley (ARI): Cooley scored the game's first goal and was generally a threat early in the game. When the U.S. got away from what made them successful, he started getting a little less effective. Still, his speed and skill were challenging to Canadian defenders and he still has points in all six games he's played in. He was named one of USA's three best players of the tournament.
USA strikes first 🚨

Logan Cooley makes it 1-0 early in the 1st period.#WorldJuniors pic.twitter.com/UAoykI2nMX

— TSN (@TSN_Sports) January 4, 2023
Luke Hughes (NJD): I know there has been a lot of criticism of some of the more noticeable mistakes Hughes made, perhaps most noticeably on the empty-net goal. That said, he was an absolute force for much of the game. He was on the ice for only two of the six goals against and was an offensive factor. He had no points, but hit a post and also put up nine shots on goal in the game. He was able to extend plays and he was very often looked to as a matchup against Connor Bedard. I thought the criticism Hughes got was based on small moments in the game as opposed to his entire body of work, which I thought was excellent aside from the miscue on the empty-netter. Hughes was also named one of USA's three best players of the tournament.
With a player like Hughes, he is not always going to make the right play or right decision. But he can do a lot of things most other players cannot. That is where his value lies. You live with the errors because he can do special things with the puck on his stick and I thought he had way more better moments than he did bad ones against Canada.
Covering Luke Hughes is not an easy job to do.#WorldJuniors pic.twitter.com/gNT2f2FtpJ

— TSN (@TSN_Sports) January 5, 2023
Kenny Connors (LAK), Gavin Brindley (2023), Charlie Stramel (2023): USA's fourth line got the second goal of the game and I thought they were excellent the entire night. They were asked to play a lot of meaningful shifts for the U.S. and when they were out there, they controlled a lot of the play. Kenny Connors got the goal, but it was created by Brindley's excellent entry and Charlie Stramel's shot on net. I've loved the way this trio has played throughout the tournament and I think both Brindley and Stramel are going to see their draft stock shoot up after this. I found that group to be really impressive.
I'll have a full player-by-player rundown after the tournament is over coming soon on FloHockey.