2023 IIHF World Junior Championship
2023 World Juniors: Czechia Stuns Sweden In Dramatic Semifinal
2023 World Juniors: Czechia Stuns Sweden In Dramatic Semifinal
After tying the game in the final minute of regulation, Czechia stunned Sweden with a late overtime goal to advance to the gold-medal game.
Jan 4, 2023
by Chris Peters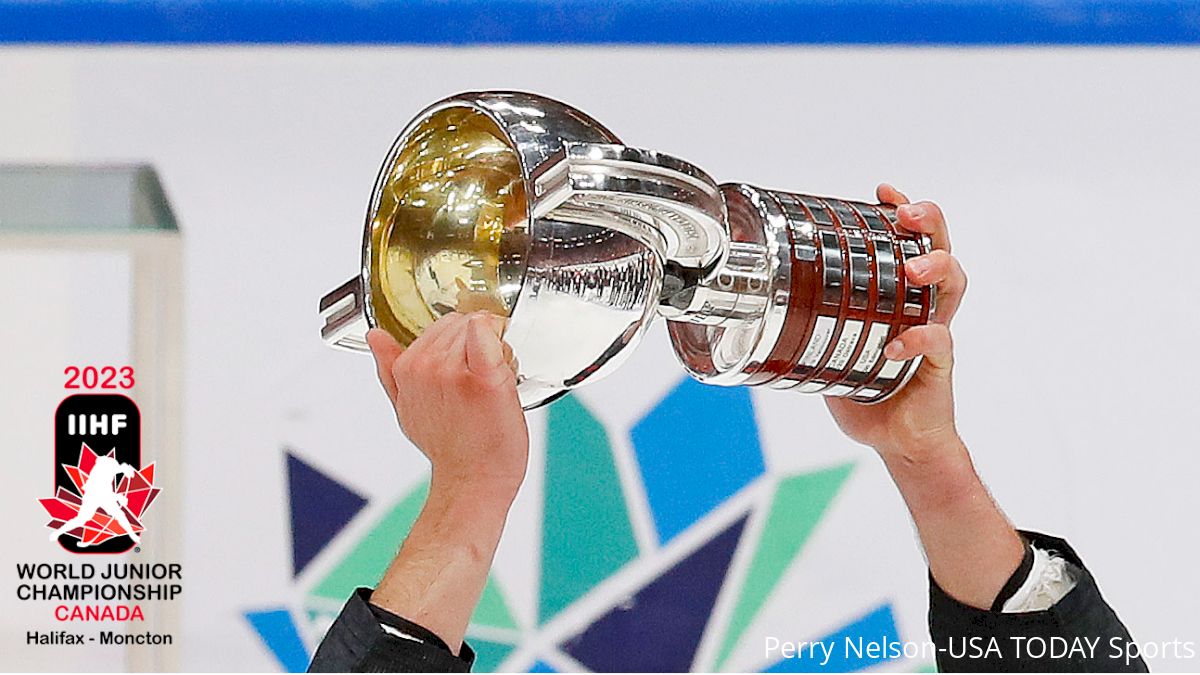 HALIFAX, Nova Scotia -- For the first time since 2001, Czechia will play for the gold medal at the World Junior Championship after stunning Sweden with a late regulation goal and late overtime winner in the semifinals to advance to the championship game.
In a game that looked like it was destined to be a low-scoring goaltender's duel, Sweden managed to get the game's first goal when defenseman Ludvig Jansson (FLA) blasted a shot from the left point past Tomas Suchanek 1:39 into the second period.
The two sides played to a stalemate all the way to the final minute. Czechia had Suchanek pulled in favor of an extra attacker and ended up getting the exact right play for the right player at the exact right time as David Spacek (MIN) fed David Jiricek (CBJ) for a one-time bomb that snuck past the left post and past Carl Lindbom (VGK), who had been brilliant to that point. The puck crossed the goal line with just 38.8 seconds remaining in regulation.
DAVID JIRICEK TIES THE GAME WITH 38 SECONDS LEFT IN REGULATION!#WorldJuniors pic.twitter.com/RScZyF6DaZ

— TSN (@TSN_Sports) January 4, 2023
Overtime went much the same way, though both teams traded chances, but neither goaltender could be solved. With less than a minute remaining in regulation, however, Jiri Kulich (BUF) found the opening he needed to get around the defenseman and slip a shot just under the right arm of Linbom, who couldn't squeeze it in time.
JIRI KULICH SENDS CZECHIA TO THE GOLD MEDAL GAME 🇨🇿#WorldJuniors pic.twitter.com/yPRFzfM40W

— TSN (@TSN_Sports) January 4, 2023
With just 50 seconds to go before a shootout would have been required to determine a winner, the Czechia bench emptied to mob Kulich as they had secured a spot in the championship game for the first time since 2001.
Czechia's last medal at the World Juniors came in 2005, when they took bronze. Since then, they have finished no higher than fourth, doing so in 2018 and 2022.
The Czechs have played for gold only twice in their history. They won both of those gold-medal games in back-to-back years, 2000 and 2001, beating Russia and Finland, respectively for their only two World Junior titles.
Czechia now awaits the winner of the semifinal between USA and Canada.