2023 IIHF World Junior Championship
2023 World Juniors: Omaha's Kevin Pasche Among USHL Europeans Standing Out
2023 World Juniors: Omaha's Kevin Pasche Among USHL Europeans Standing Out
Kevin Pasche is one of 12 active USHL players playing at the 2023 World Junior Championship.
Dec 28, 2022
by Chris Peters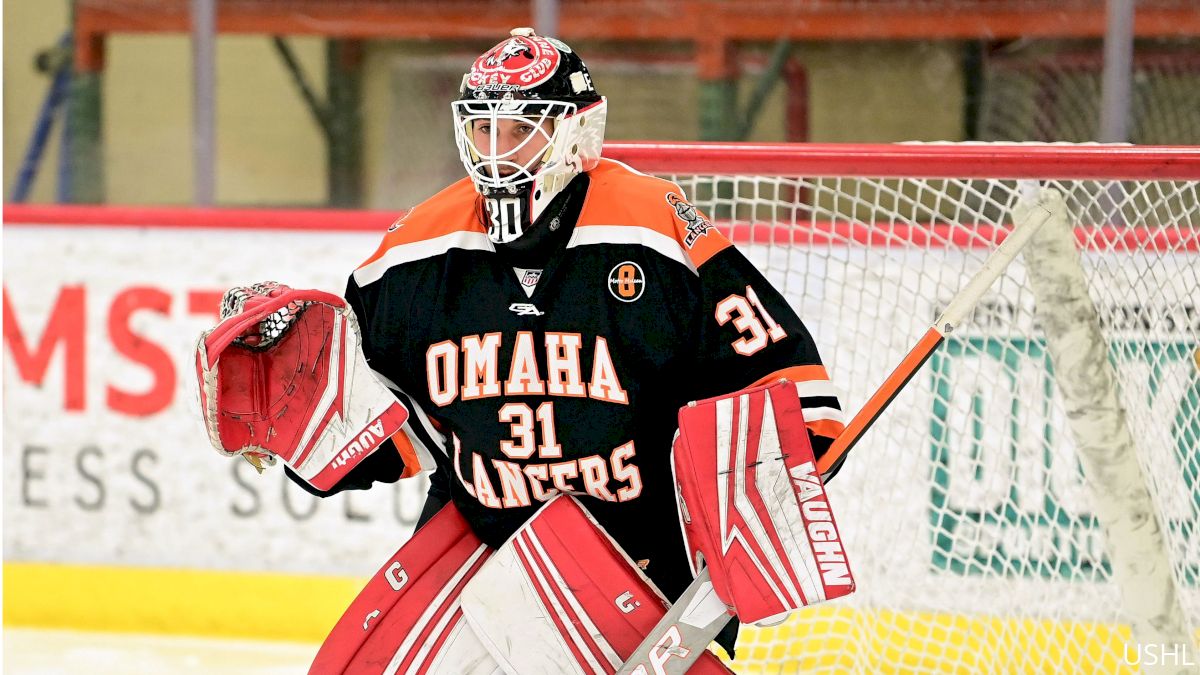 MONCTON, N.B. – As USHL teams got to enjoy a bit of an extended holiday break thanks to Christmas falling on what otherwise would have been a game weekend, 12 current USHLers didn't get to rest up. Instead, they traveled to the 2023 World Junior Championship where they put on their nation's colors to compete at one of the biggest hockey events on the calendar.
In addition to the 12 current USHL players on international rosters, 21 alumni also are competing in the event including all but one player on Team USA's roster. In total 10 USHL organizations are represented on junior hockey's biggest stage between active players and alumni with the Fargo Force boasting three active players on current World Junior rosters -- Verner Miettinen for Finland, Matej Marinov for Slovakia, and Girts Silkalns for Latvia.
In addition to USHL alumni on the ice, Team Canada is led by former USHL head coach Dennis Williams who was behind the bench for the Bloomington Thunder from 2014 to 2017. Williams is the first ever former USHL coach to lead Team Canada at the World Junior Championship, landing one of the most coveted and prestigious jobs at the U20 level.
The number of USHL players on European rosters in particular has continued to grow in recent years as more players from across the pond look to either get on the NCAA development path or they just want to challenge themselves in North America. Their success in the USHL is not going unnoticed by their home federations as they continually are included as part of these national teams and many of them are playing prominent roles.
One such player is Omaha Lancers goalie Kevin Pasche, who has been an early standout among the current USHLers as the starting goalie for Switzerland. He was between the pipes for both of his team's victories as they opened the tournament 2-0. In his first game, Pasche stopped 14 of 16 shots as the Swiss upset Finland in overtime. In his most recent start, Pasche stopped six of seven shooters in a shootout to go along with 16 saves over 65 minutes against Latvia as the Swiss came from behind to pull out a 3-2 victory.
This week, Kevin Pasche left for Canada to represent his home country of Switzerland at the 2023 World Juniors Championship in Halifax, Nova Scotia & Moncton, New Brunswick! Catch the action from Dec. 26, 2022 - Jan. 5, 2023, on TSN & the NHL Network! Best of luck, Kev! ⚔️🔥🇨🇭 pic.twitter.com/2OVbuik7Yl

— Omaha Lancers (@OmahaLancers) December 15, 2022
"That was a crazy shootout. I was pretty confident because in season, that was my third shootout series and I've allowed just one goal, so I was pretty confident in that spot, to be honest," Pasche said after the game.
After overcoming a concussion earlier in the season, Pasche has been platooning with Michael Hrabal in Omaha's net and had won three of his last four starts before joining Switzerland at the WJC. He's valued his time in North America, which has helped better prepare him for his second go-around at this tournament.
"There is no adjustment, I think," Pasche said of how he's handled going from his regular season to the World Juniors. "It's the small rink [North American dimensions], and Team USA plays almost the same style as the league. I miss my team in Omaha, but we have a great team here, so I'm very happy."
Pasche said he's also been happy to speak French, his preferred language, while in Moncton as this area has a large French-speaking population.
The Swiss team didn't have especially high expectations in the tournament, but upsetting Finland in the opening game and beating Latvia puts them on the fast track to the quarterfinals. They still have to play the U.S. and Slovakia to determine where they ultimately end up in the Group B standings, but Pasche is giving them a chance.
🇨🇭 @SwissIceHockey WINS IT IN OVERTIME 🚨

FINAL SCORE: 🇨🇭 3-2 🇫🇮#SUIFIN #WorldJuniors23 pic.twitter.com/4B6sPL91fA

— IIHF (@IIHFHockey) December 26, 2022
He credits his time in the USHL with helping prepare him for this opportunity and hopes that he'll be able to return home to Switzerland next season to resume his professional career.
"You grow up," Pasche said about how his time in the league has helped him. "You're overseas, you're without your parents, without your girlfriend, so you're pretty low in the beginning. But everybody on the team steps up and tries to help you. Sometimes you're down and you have to be alone and find a solution. So you grow up a lot. Hockey-wise, it's just a different level."
The next few weeks will continue to be a showcase of some of the USHL's best and brightest among current players, and especially among the league's alumni. Team USA is almost completely comprised of USHL alumni with many coming from the National Team Development Program, but a lot of players in key positions that played for other clubs as well. It goes to show the growth and importance of the league when it comes for training the elite players of tomorrow.
This is a trend that will surely continue as the league continues to attract more top talents.
Current USHL Players Competing At WJC
Kevin Pasche, G, Switzerland (Omaha Lancers)
Marcus Brannman, G, Sweden (Dubuque Fighting Saints)
Matej Marinov, G, Slovakia (Fargo Force)
Adam Zlnka, RW, Slovakia (Sioux Falls Stampede)
Adam Gajan, G, Slovakia (Green Bay Gamblers)
Maxim Strbak, D, Slovakia (Sioux Falls Stampede)
Verner Miettinen, C, Finland (Fargo Force)
Karlis Meszargs, G, Latvia (Tri-City Storm)
Martins Lavins, LW, Latvia (Cedar Rapids RoughRiders)
Klavs Veinbergs, C/W, Latvia (Lincoln Stars)
Girts Silkalns, F, Latvia (Fargo Force)
Trey Augustine, G, USA (NTDP)
Team USA USHL Alumni
Kaidan Mbereko (USA/Lincoln), Sean Behrens (USA), Seamus Casey (USA), Ryan Chesley (USA), Luke Hughes (USA), Lane Hutson (USA), Luke Mittlestadt (Madison), Jack Peart (Fargo), Ryan Ufko (Chicago), Jackson Blake (Chicago), Tyler Boucher (USA), Gavin Brindley (Tri-City), Kenny Connors (Dubuque), Logan Cooley (USA), Dylan Duke (USA), Cutter Gauthier (USA), Sam Lipkin (Chicago), Chaz Lucius (USA), Rutger McGroarty (USA), Red Savage (USA), Jimmy Snuggerud (USA), Charlie Stramel (USA)
Team Canada USHL Alumni
Adam Fantilli (Chicago), Head Coach Dennis Williams (Bloomington Thunder)