United States Hockey League (USHL)
USHL's Phantoms, RoughRiders To Play Outdoor Game In Cleveland
USHL's Phantoms, RoughRiders To Play Outdoor Game In Cleveland
The USHL Cleveland Classic will be played at FirstEnergy Stadium, home of the NFL's Cleveland Browns.
Dec 22, 2022
by Chris Peters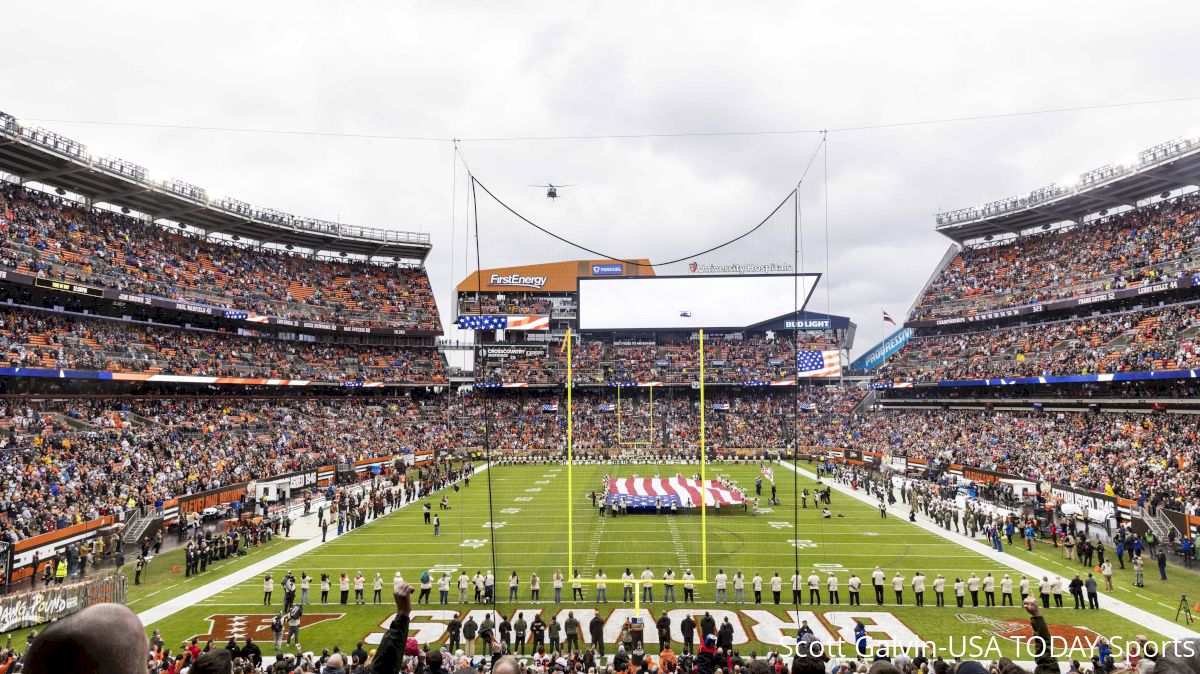 The USHL's Youngstown Phantoms and Cedar Rapids RoughRiders will be taking it back to hockey's roots when they play under the open sky at FirstEnergy Stadium, home of the NFL's Cleveland Browns. The league announced Thursday that the two USHL Eastern Conference foes will meet in a regular-season contest outdoors on Feb. 23.
The game, which has been dubbed The USHL Cleveland Classic -- Presented By Winmark, was originally scheduled as a normal USHL game at the Covelli Centre in Youngstown, but this unique opportunity to play at an NFL stadium was too good to pass up.
PHANTOMS AND ROUGHRIDERS ANNOUNCE "USHL CLEVELAND CLASSIC" PRESENTED BY WINMARK https://t.co/cBxt2GJaMT@USHL @RidertownUSA @FEStadium @Browns @WinmarkResale pic.twitter.com/tiDTGovNek

— Youngstown Phantoms (@YtownPhantoms) December 22, 2022
"Growing Hockey in Ohio has always been a huge initiative for us in Youngstown and we are thrilled to be hosting the USHL Cleveland Classic in February," said Phantoms head coach Ryan Ward in a league release. "Not only is this going to be a once or twice in a lifetime experience for our players, it is going to bring visibility to the state of hockey in Ohio. We are excited to drop the puck at FirstEnergy Stadium."
Outdoor games have continued to increase in popularity following the overwhelming success of the NHL's Winter Classic series. In fact, FirstEnergy Stadium will also be hosting an outdoor game between the University of Michigan and Ohio State University's men's hockey teams on Feb. 18.
"The USHL is excited to have both Youngstown and Cedar Rapids competing in this unique outdoor hockey event," USHL president and commissioner Bill Robertson said in a league release. "The city of Cleveland will be an outstanding host and market for this contest as the USHL will again be able to showcase our wonderful league and member clubs on a national stage. We are also looking forward to all the pre-festivities that support the growth of hockey in Ohio and the surrounding areas."
USHL teams last played an outdoor game on Jan. 3, 2020 when the Chicago Steel and Green Bay Gamblers played in the Frosty Cup at the Cotton Bowl in Dallas, Texas.
2020 USHL #FrostyCup
Chicago Steel vs Green Bay Gamblers
Cotton Bowl - Dallas, TX 🤠

📸album: https://t.co/P4oWldMDDN pic.twitter.com/7x6q58Y5ky

— Rebekah Bing (@RebekahBing) January 8, 2020
In addition to the game between Youngstown and Cedar Rapids, the Phantoms will be hosting a series of youth hockey events in Cleveland and Boardman, Ohio. Youth teams will also have the chance to play at the intermissions during the week's festivities.