United States Hockey League (USHL)
USHL Stars Lead Team USA To World Junior A Challenge Title
USHL Stars Lead Team USA To World Junior A Challenge Title
USHL standouts Sam Rinzel and Garrett Schifskey were among top players for Team USA as they defeated Canada East to win the 2022 World Junior A Challenge.
Dec 19, 2022
by Chris Peters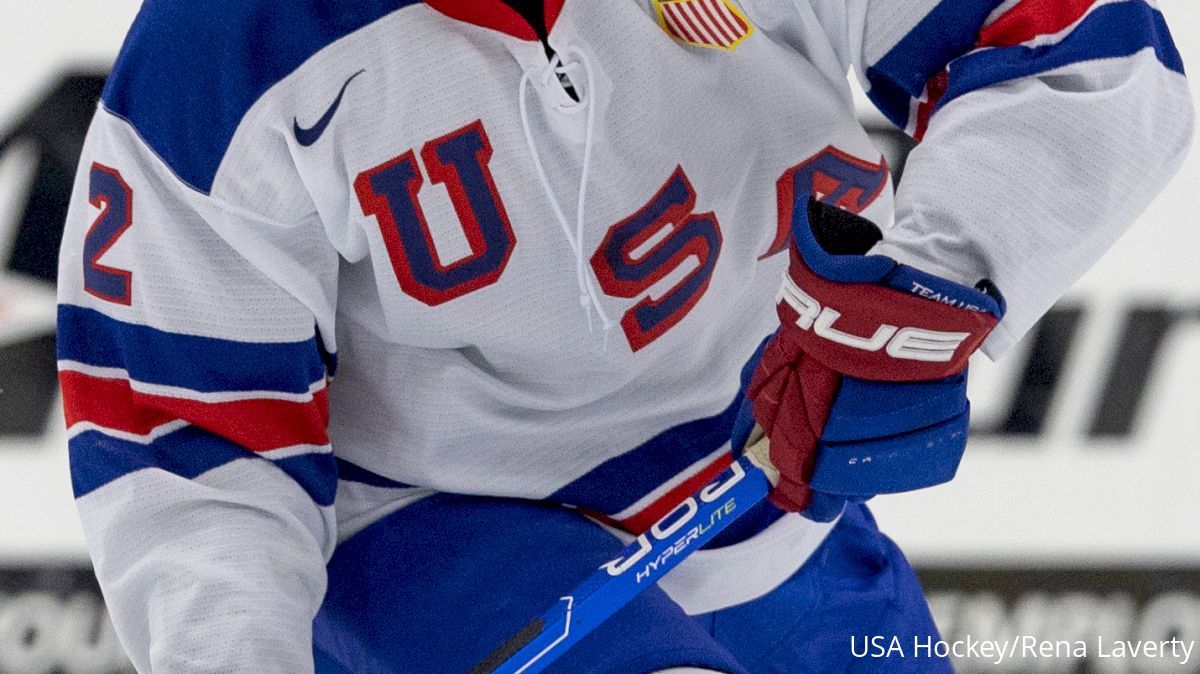 For the first time since 2018, the U.S. Junior Select Team finished the World Junior A Challenge on top as they defeated Canada East 5-2 to claim the tournament title. Team USA, which was comprised entirely of USHL players, finished the tournament with a 5-1 record, which includes wins over Sweden and Canada East in the playoff round to secure top honors. This is the ninth World Junior A Challenge title for the U.S. in the event's 15-year history.
In Sunday's final, Waterloo Black Hawks Garrett Schifsky scored twice for the Americans with teammate and Chicago Blackhawks first-round pick Sam Rinzel, and Madison Capitols forward Quinn Finley (New York Islanders) registering two assists apiece. Youngstown Phantoms goaltender Jacob Fowler stopped 24 of 26 shots in the contest to close the door for Team USA.
Ladies & gentlemen, your 2022 World Junior A Challenge champions! 🇺🇸🏆

— USA Hockey (@usahockey) December 19, 2022
The Americans had to deal with a number of injuries early on in the tournament and actually dropped their first game to Canada West by a 5-3 score. The U.S. was able to add Cedar Rapids RoughRiders defenseman Eric Pohlkamp as an alternate after injuries to Garrett Brown and Gavin McCarthy left the Americans severely shorthanded on the blue line. Despite playing in just four games with Team USA, Pohlkamp tied for the team lead with Schifsky with five goals.
Fargo Force standout Cole Knuble was Team USA's leading scorer throughout the tournament with nine points. Pohlkamp and Dubuque Fighting Saints forward Ryan St. Louis each finished second on the team with seven points apiece.
Among goaltenders with at least three appearances, Fowler led the way with a .918 save percentage. He allowed just seven goals on 85 shots against over the course of the tournament and even had one shutout. The 2023 NHL Draft-eligible netminder won all four of his starts at the WJAC.
Here is how the NHL Draft picks on Team USA fared in terms of production:
Quinn Finley, F, Madison Capitols (New York Islanders): 6 GP, 2-4--6
Jake Richard, F, Muskegon Lumberjacks (Buffalo Sabres): 6 GP, 2-4--6
Sam Rinzel, D, Waterloo Black Hawks (Chicago Blackhawks): 6 GP, 1-4--5
Alex Bump, F, Omaha Lancers (Philadelphia Flyers): 6 GP, 1-0--1
Garrett Brown, D, Sioux City Musketeers (Winnipeg Jets): 1 GP, 0-0--0
🔚↔️🔚 Goal at the @HockeyCanada World Junior A Challenge!@BlckHawksHockey Defenseman Sam Rinzel of @usahockey went coast to coast and ripped it top cheddar 😱

A beauty from the @NHLBlackhawks 1st round pick and future @GopherHockey star.

Our @DaveDawson7 was on the call! pic.twitter.com/UoiTf3pR2J

— HNLive (@HNLiveCA) December 15, 2022
The tournament was played in a round-robin format to determine the top four teams to reach the semifinals. Team USA finished pool play in second place to Canada West, while Sweden finished third and Canada East finished fourth. Canada East stunned West in the semifinal 4-1, while the U.S. got a third-period goal from Cole Knuble to outlast Sweden, 4-3 in the other semifinal.
Team USA was led by Sioux Falls Stampede head coach Eric Rud, who served in that same role and was joined on the bench by Waterloo Black Hawks head coach Matt Smaby, Green Bay Gamblers head coach Mike Leone, and Dubuque Fighting Saints assistant coach Evan Dixon as his assistant coaches.
Team USA's 2022 WJAC Results

Canada West, 3-5 L
Sweden, 3-0 W
Canada East, 7-2 W
Latvia, 9-0 W
Sweden, 4-3 (semifinal)
Canada East, 5-2 (final)
Canada West's Aiden Fink, who plays for the Brooks Bandits in the AJHL, led all players with 12 points over six games including five goals and seven assists. Fink's 12 points tied Russia's Andrei Svechnikov (2016), USA's Brendan Brisson (2019) and USA's Nick Schmaltz (2013) for the most points scored in a single World Junior A Challenge.
The World Junior A Challenge returned after a two-year hiatus due to the COVID-19 pandemic. Team USA has previously won the WJAC in 2008, 2009, 2010, 2012, 2013, 2014, 2016 and 2018.
Big smiles coming out of Cornwall tonight as the U.S. Junior Select Team comes out on top! 🤩🇺🇸#WJAC pic.twitter.com/ml0j1aJm6B

— USA Hockey (@usahockey) December 19, 2022
Now each of Team USA's World Junior A champions will return to play out the remainder of their USHL seasons right here on FloHockey.