2022 Idaho Steelheads vs Worcester Railers
Everett Sheen & Steelheads Having Success Early In 2022-2023 Season
Everett Sheen & Steelheads Having Success Early In 2022-2023 Season
Everett Sheen always had a pretty good feeling his Idaho Steelheads were going to be tough to beat this year. Things are going well early in the season.
Dec 9, 2022
by Mike Ashmore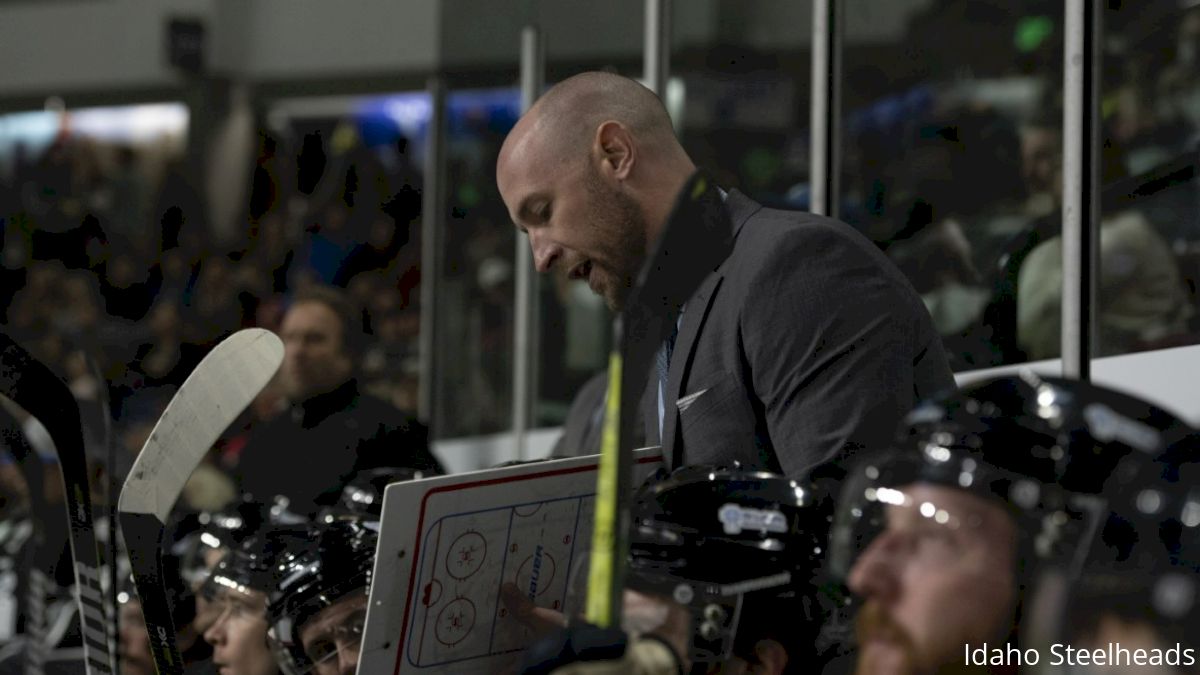 Everett Sheen always had a pretty good feeling his Idaho Steelheads were going to be tough to beat this year.
But, the longtime ECHL player and now third-year head coach couldn't have predicted things were going to be this good, this soon.
Heading into the team's highly anticipated three-game weekend series against the Worcester Railers - a battle of the league's two top teams that can be seen exclusively on FloHockey - the team's 35-year-old bench boss is pleasantly surprised that his group has meshed this well to start the year.
"I knew we recruited some good players, and I thought we were going to have a really good season, or at least the potential to," Sheen told FloHockey via cellphone. "To see it all come together early - and it is still early, so there's a lot of room to keep growing - it's definitely great to get off to a good start. That's always the goal, but I never would have guessed this good of a start.
"This is just a really good group of guys. They're very coachable, very willing to learn. They've bonded immediately, so there's already a sense of playing for each other, even this early in the season. To top it all off, as a bonus, we've got a very skilled group with a lot of good hockey players in that dressing room."
That seems to start with goaltending, which can be a fleeting thing in the ECHL, but has been a point of stability for Sheen's squad so far.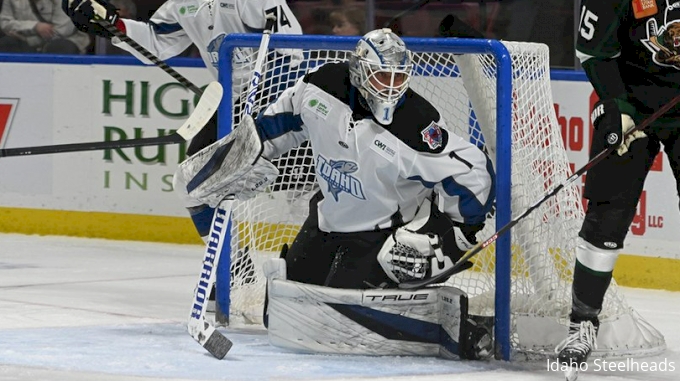 Jake Kupsky, recently loaned to the American Hockey League's Abbotsford Canucks, was leading the league in every major statistical category in net. He was sharing time with both NHL-contracted Adam Scheel and Remi Poirier in one of the league's most unique, but effective timeshares.
"It's been crucial," Sheen said. "Jake's been here one full season, and then the COVID year, he was here for a little bit, and we always saw the potential in him. Last year, he was the main guy and showed well, and I think that was a big learning curve for him, so I knew he'd come back and be good. With Remi and Adam from Dallas, Adam was a starter in the American League last year, so he's got the ability."
There's no doubt it's a talented group, and they each continue to learn and grow, while pushing one another at the same time.
"Remi is the young buck of the three, and he's been terrific," Sheen added. "He's gotten better each day. I saw him in Traverse City but didn't get to see him in Texas camp because we were having a new baby, but I heard he did well and kept improving. From when I saw him in September until now, it's already night and day. It can be a lot to manage at times. All three want the net, can start and can carry teams. But they're all great and work together well."
With Kupsky gone, it'll be Scheel and Poirier splitting the duties in Worcester starting on Friday night, a series the team has had highlighted for a while now as a sort of measuring stick to see who truly can call themselves the league's best.
2️⃣nd week in a row with the #1 save of the week!! This time it's Rémi Poirier ⤵️ https://t.co/Lati0lQr3q

— Idaho Steelheads (@Steelheads) December 5, 2022
Not only that, it's a chance for the Steelheads to finally get out of their in-division bubble as far as their schedule goes, and prove they're for real against some different competition.
The Steelheads have seen the Utah Grizzlies and Rapid City Rush quite a bit this season, and despite they frequency, they're still trying to keep their focus to one game at a time, rather than look too far ahead in a series.
Sheen and his seen have been looking forward to the upcoming series with Worcester because the Railers are one of the league's best teams. It will be a refreshing opportunity and a welcomed test for the Steelheads.
Then, there's also a thought they may see them again down the road, of course.
It's not at all unreasonable to think this very well could be a preview of the Kelly Cup Finals, though Sheen's certainly not looking that far ahead with this group just yet.
"We've had the results so far, but I still feel like there's a lot we can improve on," he said. "Like I alluded to earlier, the guys are so coachable and so willing to learn and so bought in, they'll do what's asked of them and they'll make those corrections.
"We also have a team where we can play any style of game. If we need to get physical, we can get physical. If we need to skill it up, we can skill it up. If we've got to grind it out like we did on a Sunday in Utah where it gets a little sloppy and we need to minimize mistakes, we can do that. I'm looking forward to what we can do with this group, but the key is to just keep pushing and not get complacent."